Why Does Rahm Emanuel Have A New York Times Vending Machine In His Crawl Space?
Among the odd things to come out of the hearing this week to determine if Rahm Emanuel has been a legal resident of Chicago for the past two years and this eligible to run for mayor, is this photograph of a crawlspace at Emanuel's home in a Chicago neighborhood: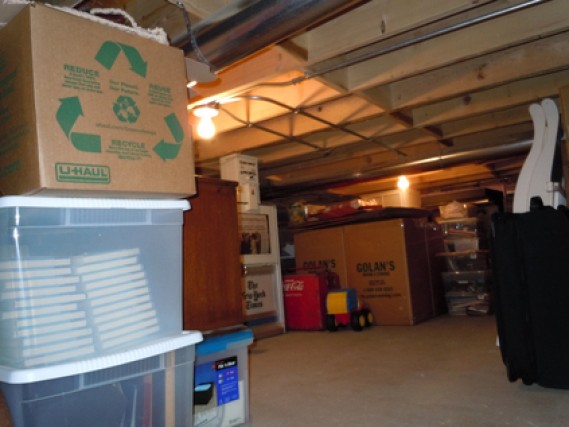 Right there in the middle-back of the photo is a New York Times street vending machine.
Puzzling.
UPDATE (James Joyner):  It's apparently the January 21, 2009 Inaugural edition of the paper.  What he's doing with the vending machine, however, I don't know.