Why Is The Media "Ignoring" Herman Cain (Or Gary Johnson, Or Fred Karger)?
It's Campaign Fact of Life No. 1: If you aren't a factor in the race, you aren't going to get free media.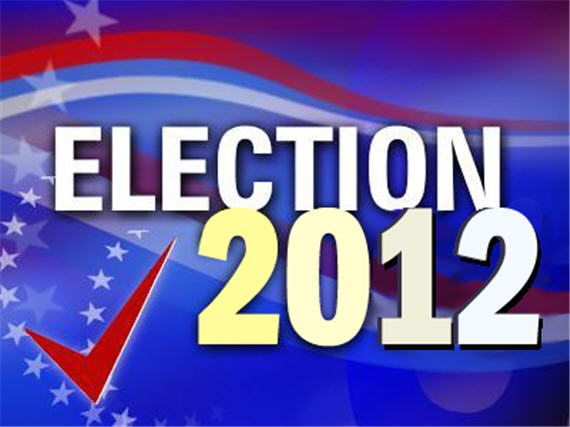 Glenn Reynolds passes on a note from a reader who wonder why Fox News is "ignoring" Herman Cain:
"This morning, Fox News put up a list, with pictures, of potential GOP contenders for President, including people like Tim Pawlenty, Sarah Palin, and Michelle Bachmann who have not yet announced. There was no picture or mention of Herman Cain, who, by most accounts, won the GOP debatein South Carolina that was ironically broadcast by Fox News. Herman Cain is announcing he is entering the race tis next week, May 21st. How could they leave him off of their list? He would be a great candidate and would totally refute the liberal and MSM label of racist charges against conservatives." I don't watch Fox enough to judge — I just watch Redeye on DVR and whatever I see at the gym, mostly — but have they really been ignoring him in general?
Additionally, both Instapundit and Robert Stacey McCain wonder why Time Magazine doesn't include Cain in a chart of candidates that appeared in its most recent issue, and one Cain supporter says this:
If Herman Cain is such a long shot for the election, why are ALL the major broadcast media running in fear from him?
This is typical of what you see from supporters of a long shot candidate during a campaign like this. Lack of coverage is usually seen as some kind of deliberate decision to deny a candidate press coverage because they're "dangerous" for some reason. In reality, the reasons are far more simple than that. You aren't seeing Cain's name in the news much because he isn't doing anything newsworthy. We are far from the point where any candidates daily activities in Iowa, New Hampshire, or South Carolina are the stuff of daily coverage on the cable networks, and certainly not on the 30 minute nightly news on CBS, ABC, and NBC. More importantly, right now Cain's name barely shows up in the polls. Yes, he did come in second in a recent Zogby poll, but that polls methodology (its an online poll with questionable screening practices for its sample) and Zobgy's horrible record of inaccuracy over the past several years make that number essentially worthless. There are, quite honestly, only so many broadcast minutes in a day and a network concerned with ratings, and strapped for cash to send reporters to  cover even  the candidates that are leading in the polls, isn't going to give every candidate the same amount of coverage,and they shouldn't be expected to.
I saw a very similar attitude from Ron Paul supporters in 2008 who couldn't understand why this guy who they were absolutely convinced was great wasn't doing better in the polls and the primaries, so they started blaming it on the fact that the "media" was "ignoring" him. Of course, the media was giving Paul the coverage dictated by how well he was doing in the race, but they didn't seem to get that.
Here's a simple truth – no candidate is entitled to any media coverage at all. If they aren't doing anything newsworthy, or if it doesn't look like they are having much of an impact on the race, then there's absolutely nothing wrong with someone making an editorial decision that they don't really need to spend the time and money sending a camera and reporter to cover your latest stump speech. So, to the Cain supporters out there, or the supporters of any other candidate, I say this; don't expect the media to do your job for you.