Why Is The Romney Campaign Behaving Like Drunk College Frat Boys?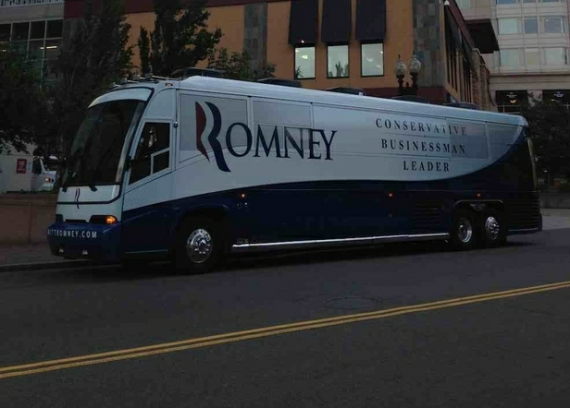 Continuing a practice we first saw in Ohio two weeks ago, yesterday Mitt Romney's campaign bus arrived outside Symphony Hall in Boston, where President Obama was scheduled to speak at a political rally:
BOSTON — For the second time in as many weeks, Mitt Romney's campaign taunted President Barack Obama outside a speech.

Romney's campaign bus circled Obama's fundraiser at Boston Symphony Hall Monday night several times, according to Romney deputy press secretary Ryan Williams and verified by several onlookers who said it was honking its horn as it passed.

Williams told BuzzFeed that the bus made "a few" laps before local police closed the roads around the venue before Obama's arrival. They plan on bringing the bus back after Obama leaves to attend another fundraiser.
Kevin Drum observes:
[T]he bus didn't interrupt anyone trying to speak, it didn't block any entrances, and it didn't harrass anyone trying to get in. As near as I can tell, the only real purpose of this was to demonstrate to Romney's base that he holds Obama in the same contempt they do, and he's delighted to resort to sniggering junior high school displays to prove it.
As near as I can tell, there is no other purpose to moronic stunts like this.
Photo via Buzzfeed