Why Roberts Sided with Abortion Rights
Is the Chief Justice laying a trap or simply 'calling balls and strikes'?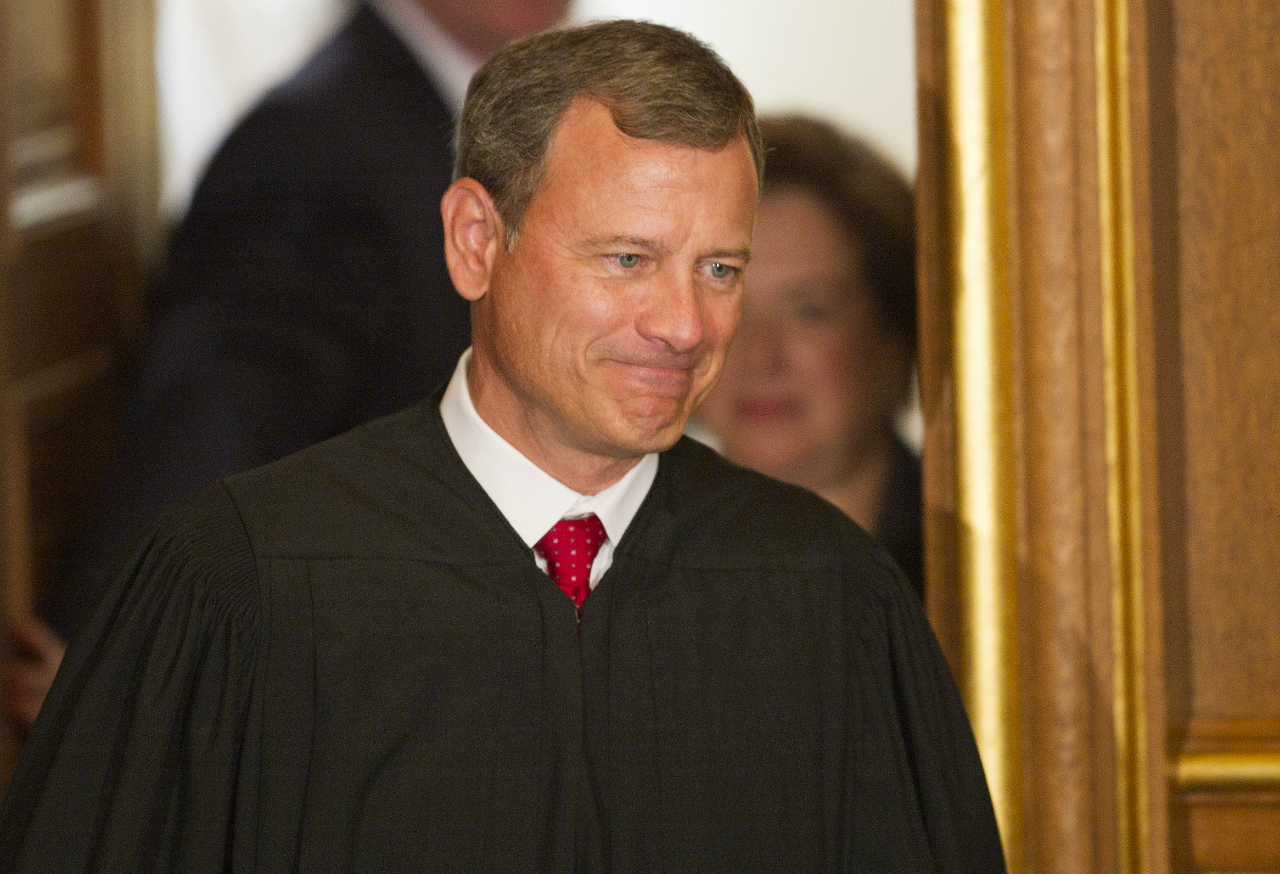 Yesterday, I tried to parse Chief Justice John Roberts' rationale for siding with the liberals in a Louisiana abortion case. I did so by actually reading his concurrence. Several legal analysts have weighed in with slightly more cynical but certainly plausible takes.
Ilya Shapiro, writing at CATO ("John Roberts Outsmarts Himself Yet Again"):
[S]etting aside the constitutional merits of the Louisiana law and how close it is to the Texas one that the Court invalidated four years ago, Chief Justice Roberts's capricious application of stare decisis is startling. After all, stare decisis didn't stop him from overturning precedent in Citizens United v. FEC (2010), Janus v. AFSCME (2018), and Knick v. Township of Scott (2019), cases in which the precedent was much older and more entrenched, but a very recent close decision in which he dissented apparently carries more weight. There are probably other examples, but those three come immediately to mind.

Mind you, I think Roberts was correct in all those earlier cases, and his concurring exposition of stare decisis in Citizens United was well done. But that doesn't jibe with what he wrote today or, for that matter, with his vote in Gonzales v. Carhart (2007), which upheld the federal ban on partial‐​birth abortion a mere seven years after the Court invalidated a similar Nebraska ban in Stenberg v. Carhart (2000).

Again, I'm not taking any position here on the merits of the Louisiana law at issue in June Medical, let alone on the viability of Casey and Roe v. Wade (1973), but I'm appalled by this latest example of the chief justice's unprincipled decision making. Presumably he did what he did to preserve the Court's legitimacy and extricate it as much as possible from the political debate, especially in an election year. As in every other case where he has done this, however, going back to NFIB v. Sebelius (2012), the Obamacare case, my view is that he has failed on his own terms.

John Roberts ought to stop playing "87‐​dimensional chess" and just call the legal balls and strikes, as he promised to do at his confirmation hearings.
Vox's Ian Milhiser ("Why conservative Chief Justice Roberts just struck down an anti-abortion law"):
The best reading of the Court's decision in June Medical Services v. Russo is that Roberts just gave the constitutional right to an abortion a potentially very brief reprieve. And he did so largely because Louisiana presented the weakest possible case in June Medical.

[…]

The takeaway from Roberts's opinion isn't that the right to an abortion is safe. It's that Roberts is reluctant to bend the Court's ordinary procedures to hand abortion opponents a victory in this particular case.

[…]

Roberts opens his opinion by declaring that he still believes that Whole Woman's Health was "wrongly decided." He notes that "neither party has asked us to reassess the constitutional validity" of the Court's seminal abortion rights decision in Planned Parenthood v. Casey (1992) — a hint that, if future litigants directly attack Casey, Roberts will welcome such a challenge. And he spends as much of his opinion attacking Breyer's approach to this case as he does explaining why he reluctantly voted to honor stare decisis.

[…]

In this sense, Roberts's opinion harks back to Justice Bryon White's dissenting opinion in Roe v. Wade (1973) itself, which similarly argued that courts are not competent to weigh the difficult moral questions presented by the abortion debate. "In a sensitive area such as this, involving as it does issues over which reasonable men may easily and heatedly differ," White wrote in that dissent, courts should leave the question of abortion rights "with the people and to the political processes the people have devised to govern their affairs."

So the right to an abortion survives another day, but Roberts's opinion is less an endorsement of the right than it is a warning that litigants should not overreach. The chief justice is unwilling to overrule a very recent precedent simply because one of his colleagues retired. But that does not mean that he will preserve Roe or Casey when a litigant asks him to overrule those decisions outright.
Slate's Dahlia Lithwick takes a similar tack ("Roberts Isn't a Liberal. He's a Perfectionist Who Wants to Win."):
Roberts is a capable tactician who understands history, public opinion, and how much pressure any one institution can withstand without breaking. He may also be one of the only sitting justices who understands how the modern news cycle works, and he has managed to surf that cycle flawlessly, this term as in prior years. If he has a superpower, it is that he knows how to do consequential things in small ways, at a moment in which everyone else is swinging for the fences.

[…]

Roberts' concurrence is classic Roberts—cloak a major blow to the left in what appears to be a small victory for it. Four years ago in Whole Woman's Health, the court struck down the Texas admitting privileges law by assessing that such a law would constitute an "undue burden" on a woman's right to terminate a pregnancy—a standard that in Justice Stephen Breyer's formulation called for a careful balancing of the stated benefits of an abortion restriction against its burdens. Reading Roberts' concurrence carefully, one sees that in June Medical, he managed to claw back that standard, replacing it with a much more deferential one that asks only whether the proposed regulation is unduly burdensome without requiring any consideration of the benefit. Not only that, he goes further and does essentially what he did in last year's census case and last week's challenge to the DACA rescission: He hints that essentially any old pretextual defense of an abortion law will serve; he just doesn't like when lazy litigants offer up sloppy pretexts.

The problem for Roberts in June Medical is that the state of Louisiana offered up demonstrably bad reasons for insisting on admitting privileges for abortion providers at local hospitals, and then the 5th U.S. Circuit Court of Appeals offered up sloppy reasons for disturbing the findings of the trial court showing that two out of three clinics would close and women would be burdened. As was the case in the census litigation, and the DACA litigation, the outcome here is correct, but one can easily reverse-engineer the chief justice's opinion to say, "Come back to me with the right road map and I'm all yours," and in fact, he actually grabs your pencil, flips over the napkin, and sketches the map out at no extra cost.

[…]

One hears constant talk about the death of Roe by a thousand little cuts, but it's hard to measure what any one of those cuts look like in the daily blender of news coverage. Roberts is, and has always been, a master of doing small things that look like big things, and of making big things look trivial. Whatever else the media does well, identifying those small moments, in the moment, is not always our strong suit.
While I share Shapiro's frustrating for Roberts' selective adherence to stare decisis, Lithwick's analysis strikes me as the most compelling rationale for why that may be so.
We shall, of course, see what happens in other cases. But Roe will soon turn 50 and it's increasingly settled law. Hell, Casey, which is the framework for modern interpretation, will soon be 30.
Barring the sudden death of Ruth Bader Ginsburg or another liberal justice, this is likely to be as conservative as the Supreme Court gets for a long, long while. Joe Biden is heavily favored to win in November and he should be able to replace the 87-year-old Ginsburg and (by then) 82-year-old Stephen Breyer with decades-younger Justices.
And conservatives Clarence Thomas (72) and Samuel Alito (70) are the next-oldest justices, so it's not inconceivable that one or both will be replaced within the next eight years. It's hard at the moment to think of a Republican who will be able to win the White House in 2024, as the electorate is increasingly dominated by younger, less white voters.
The window, therefore, is fast closing for a major reversal of abortion rights.