Why Would Any Sane Person Run For President?
Yea you get to live in a nice house for a few years if you win, but why would any normal human being put themselves through a campaign for President?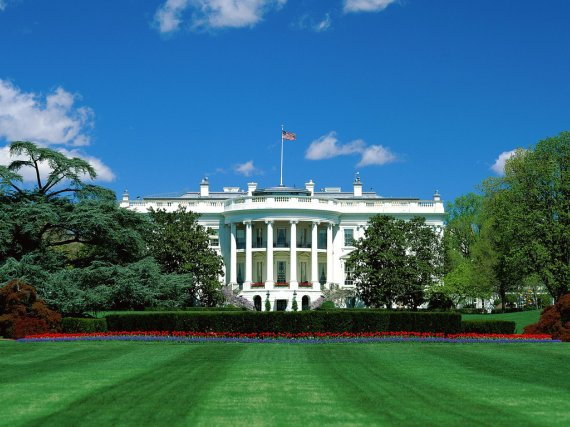 Paul Waldman describes what it's like to run for President:
Running for any office, particularly president, requires putting part of your natural humanity aside. On the trail, you're not allowed to have a range of emotions, or good days and bad days. You can't be surly, or impatient, or bummed out, as all of us are every now and then. If Newt had reacted to this guy [Waldman is referring to this exchange between Gingrich and a Iowa voter] in a way that many non-politicians would in similar circumstances — for instance, by saying, "Thanks for the tip, jackass" — it would have been totally understandable. It would have also violated the norms of how candidates are supposed to act and brought a storm of discussion in the news about whether he has the temperament to be president.

The ability to sustain a particular kind of upbeat mood all the time on the trail can be a function of sheer will, or it can be a function of monomania. Either way, the trail reveals whether the candidates have it. A presidential campaign is a brutal slog. Try to imagine that for the next year and a half, you almost never got a day off (and that means you work weekends, too), you had to meet thousands of people and give hundreds of speeches, and everywhere you went, even when you were just talking to one or two people on a street corner, someone was videotaping you, with your every word being recorded. Also, people felt perfectly free to come up to you and tell you what a jerk they think you are. And you had to smile and act like you like it.
It didn't always used to be this way, of course. Up through the 19th Century, Presidential candidates rarely campaigned at all (William McKinley famously ran his 1896 campaign from the front porch of his home in Canton, Ohio) and instead relied on surrogates to do that for them. For the most part, it was considered unseemly for someone to actively tour the country asking people to vote for them. That all changed in the early years of the 20th Century, and changed forever with the advent of radio, television, and far easier intercontinental travel.
Today, if you want to run for President you essentially have to accept the fact that your life is officially on hold for a year and a half, or longer if you happen to be "lucky enough" to win. Want to take a weekend off? Too bad, there's fundraising to do. Fancy the idea of calling it quits at 3 and heading to the local sports bar for a few beers? Are you kidding, there are babies to kissed. Want to tell that idiot standing in front of you telling you off to go to hell? Better not do that, because C-Span is watching. Considering that many of these people running could make more money in the private sector, and have a much less grueling, and less public, schedule, one wonders why they do it.