Why Would Anyone Want to be a Senator?
Two popular Republican governors have declined a chance to join the World's Greatest Deliberative Body.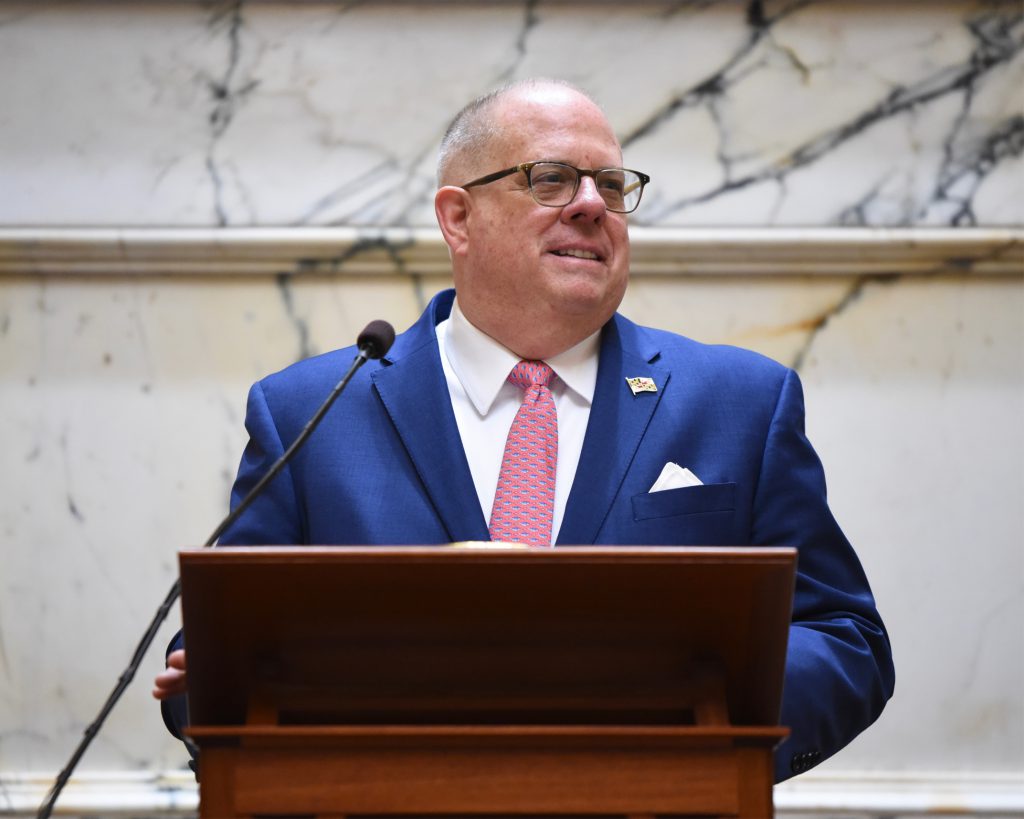 One of the few non-Trumpy Republicans left in high office, Maryland Governor Larry Hogan, has re-affirmed that he has no desire to run for the United States Senate.
AP:
Maryland Gov. Larry Hogan announced Tuesday that he will not run for the U.S. Senate, rebuffing an aggressive recruitment push from Senate Minority Leader Mitch McConnell and other Republicans who saw the term-limited governor as the GOP's best chance to win in the deep-blue state.

Hogan announced his decision during an unrelated afternoon press conference in the state Capitol, explaining that he could not finish his term as governor effectively and run for the Senate at the same time.

"I sincerely appreciate all the people who have been encouraging me to consider it," Hogan told reporters. "A number of people have said that they thought I could make a difference in the Senate and be a voice of common sense and moderation. I was certainly humbled by that. And it gave me and my family reasons to consider it. But as I have repeatedly said, I don't aspire to be a United States senator."

The governor's decision, while not totally unexpected, marks a second significant recruiting setback in the Republican Party's broader fight to seize the Senate majority. In November, New Hampshire Gov. Chris Sununu, another popular, moderate Republican, stunned McConnell's team by announcing he would seek reelection as governor instead of launching a widely expected Senate bid.
Presumably, part of this is a calculation that it would be a hard race. But, honestly, I can't imagine why anyone who has been or could be a state governor would want to become a US Senator.
In my home state of Virginia, it has been a common path. Indeed, both of our current Senators, Mark Warner and Tim Kaine, were governors first. We are the only remaining state with the antiquated rule that governors may only serve one term in a row, so those wishing to remain in politics pretty much have to become a Senator or President. (Terry McAuliffe ran unsuccessfully last year for a second term after four years out of office. Mills Godwin, who served 1966-1970 and 1974-1978, is the only one to actually manage that feat since the rule was established with the 1851 constitution.)
Once upon a time, that seemed like a perfectly reasonable path. The Senate is a prestigious office and is a good perch from which to add national security experience to the executive experience a governor has in order to prepare for a future Presidential bid. But for at least the last dozen years, and arguably the last twenty, it has been the place where legislation goes to die. It seems like a huge step down to go from running a state to being one of a hundred do-nothings.