Will NSA Data Mining Matter To Voters?
Will voters care about the revelations about NSA data mining? Signs point to no.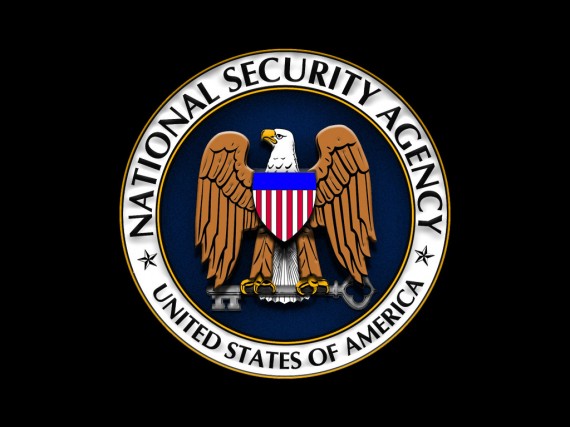 The last week has seen more light cast upon the often shadowy activities of the National Security Agency than we have seen in quite some time. We've learned that the Agency continues to gather massive amounts of data related to phone records, Internet activity, and even credit card transactions, and it still isn't clear what they are doing with it or who's monitoring what they do. At the very least, we can expect Congress to take this matter up in hearings just as the IRS, the State Department, and the Justice Department have become the subject of investigation in recent months. Additionally, The Guardian's Glenn Greenwald said today on This Week that there would indeed be additional revelations coming out of his investigation of the NSA in the coming weeks. In the meantime, the political tables have turned to some degree as we now see Republicans questioning the NSA activity that they supported during the Bush years and Democrats supporting actions that they decried when the President was a Republican.1  
Ultimately, though, all of the partisan back-and-forth is rather irrelevant. What really matters is what voters will think about this and, as Politico notes, there's considerable evidence to believe that voters won't be quite as outraged as those of us concerned with the civil liberties issues implicated by these reports would have hoped:
To hear the outrage, you'd think the public was in revolt that the government is reading their email and monitoring their phone calls.

In reality, the collective reaction was probably something closer to this: Meh.

And it's probably why President Barack Obama won't change the program and Republicans won't make too much of a fuss.

Privacy is sort of like the deficit: In the abstract, voters rate it a serious concern. But drill down, and they don't want to cut the entitlements that balloon federal spending — or end programs that have prevented terrorist attacks.

Especially if Americans don't believe their own computers and phones are being monitored, they are willing to give the government a long leash, public opinion experts say.

"The outrage is coming from the people who write, but not the people who vote," said Democratic pollster Jefrey Pollock, president of Global Strategy Group, adding that the type of surveillance revealed this week is seen as "a necessary evil."

(…)

A Pew Research survey in 2011 found that only 29 percent favored "the U.S. government monitoring personal telephone calls and emails" in order to curb terrorism. But Pew found in another poll that 47 percent are more concerned government policies "have not gone far enough to adequately protect the country," while only 32 percent said they were more concerned the government has gone "too far."

"I wouldn't want to minimize the concern over privacy at all because it's definitely there. But at the same time, especially in the wake of Boston and the constant threat people are feeling … protection is foremost," said Carroll Doherty, associate director of the Pew Research Center for the People and the Press. "In this general tradeoff, when push comes to shove … more people consistently since 9/11 said protecting the country is a greater concern than restricting civil liberties."

Gallup senior editor Lydia Saad said voters generally support the government as long as it does not cross the line of actually collecting what's being said in calls and emails.

"You might actually hit a raw nerve with the content element if that emerges as a key difference," she said.
In speaking to voters last week, The New York Times found similar reactions, as well as a general sense that Americans have resigned themselves to the idea that the government is going to be following them around in the new digital world:
LOS ANGELES — The string of revelations over the past 48 hours about sweeping government surveillance of American telephone records and Internet activity by foreigners, including e-mail, stirred expressions of concern across the country on Friday — along with something of a collective national shrug.

It was not that people were not upset to learn that the government might be tracking their telephone calls, Facebook posts and Yahoo accounts. It was that in this age of "Homeland," and in a culture that encourages people to share photos and minute-by-minute activities and opinions on public Web sites, the news that the government might be looking in too was often something short of a surprise.

"It stinks," said Steve Talley, 64, a retired state worker in Mount Airy, N.C., a small, conservative town near the border with Virginia.

"I don't mean to be cynical, but this is nothing new," Mr. Talley said. "If people think the government hasn't been monitoring whatever they want to, whenever they want to they are sorely mistaken."

At the Harold Washington Library Center in Chicago, Cedric Hudson, 55, an unemployed machine technician, said he was resigned to these kinds of governmental intrusions.

"It doesn't bother me because the government is going to do what they're going to do regardless of what anyone thinks," he said. "There's nothing we can do about it."

In Atlanta, Mike Brooks, 65, a construction worker, said he lived his life assuming that he was being watched. "Anything and everything you say, they could be privy — that's what I assume," he said. "If you're dumb enough to put this online, then it's your stupidity."

And Molly Flores, 28, a fashion designer walking in Midtown Manhattan, said she was neither surprised nor concerned by the surveillance.

"Personally, I have nothing to hide, so it's not really affecting me," she said. "It's not like they're invading my privacy. I worry about New York because it's such a target."
Jazz Shaw, meanwhile, passes on this anecdote:
I've been doing some business travel recently in the South and talking to some great guys who are definitely conservative in nature. One of them has been very outgoing in talking to me about gun control laws, a topic he was definitely following. This week, I broached the subject at hand, saying, "So, how about that NSA thing, huh?"

Almost without missing a beat he said, "That was over before it started, man. Ain't nobody going to stop LeBron."
This is an attitude that we've seen from the public regarding much of the power that the government has assumed since the September 11th attacks and, despite the fact that the article does go on to quote voters who are indeed quite concerned about these revelations, I suspect that it still reflects the way that most people view the issue even today.  While civil libertarians may hope that these revelations about the NSA would be the catalyst  for a renewed public focus on civil liberties and privacy, and a concern for the omnipresence of the state in our lives on a daily basis. In fact, I'm not sure there's ever really been a time in recent history when civil libertarian ideas were shared by a significant portion of the American electorate. Back during the days when the Brennan Court was placing limits on the ability of the police to violate people's Constitutional rights, Richard Nixon, George Wallace, and other politicians on the right were quite successful in attacking those decisions on a so-called "law & order" platform. Since 9/11, fears of terrorism have been successfully exploited by the state to justify all kinds of intrusions on daily life, including those that people likely would have objected to outside of the context of the past twelve years. The idea that, all of a sudden, these NSA stories are going to change public opinion seems pretty unlikely to me, and that's quite unfortunate to say the least.
1 To be fair, there are Republicans and Democrats on both sides of this issue, but there are also some rather obvious politics going on here, such as Democrats who seem to be spending more time attacking Glenn Greenwald than expressing concern about the nations of the NSA.