Will Trump Quit?
I don't see it.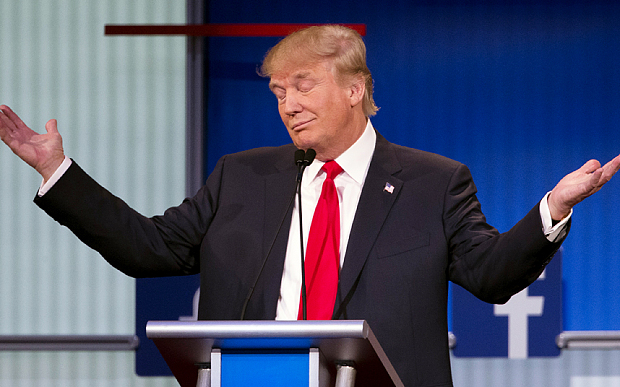 Lately I have seen numerous stories like this one from RawStory: MSNBC's Donny Deutsch predicts Trump will drop out in the face of 'the biggest landslide defeat in US history'.
The thesis is pretty consistent (including, I want to say, from some OTB commenters):
Appearing on MSNBC's "Morning Joe," regular contributor Donny Deutsch said he would not be surprised at all if Donald Trump dropped out of the 2020 presidential race because he wouldn't be able to face losing to former Vice President Joe Biden in a landslide.

[…]

"I would not be shocked at some point if he doesn't drop the mic," Deutsch admitted. "It's [the election] is not turning around. This is a guy that I cannot see standing up and owning the biggest landslide defeat in U.S. history. I know you have been throwing it out in, a lot of people are saying no, that's not possible. But the more I think about it, the more I'm jumping on your bandwagon. I don't see this guy going the distance."
I am not buying it.
First, it seems foolish to assume that current polling is locked in stone. Surely the volatility of the 2020 news cycle should be enough to make one pause about making projections into conditions months from now. Keep in mind this calendar year, just recently only half over, has seen the impeachment trial of the president, the Covid-19 pandemic, a massive economic downturn, and mass protests over racial injustice. A little humility in terms of predicting the contours of the future is in order. (Although yes, it doesn't look good for Trump).
Second, while people like to say that Trump is a quitter, there is huge embarrassment to be associated with quitting the presidency. Indeed, I think one can argue that quitting would be more humiliating than losing. At least if he loses he can rant about unfair the situation was to him. If Trump is driven by vanity, and I think he is, then running at least gives hum a shot at winning, but quitting just means universal humiliation. Hence, I think he will run.
Third, he loves, loves, loves the rallies. If he quits, those are done.
Fourth, I don't think he believes the polling. This guy has no connection to empirical analysis and logic. He believes what he wants to believe (and is constantly tweeting out bogus poll numbers as it is). If his staff is too afraid to tell him about the Russian bounties, what are the odds they want to tell him about the latest polls in battleground states? They will just find numbers he wants to hear.
Fifth, the Republican establishment (broadly defined), even those who want him gone, will fight to keep him in the race. He really is the party's best chance to hold on to the White House. Maybe Pence could have built momentum into November if Trump has been removed earlier this year, but at this point, we are roughly four months from the election and the clock is running. Pivoting to a new candidate would be disastrous. Trump's main hope, such as it is, is motivating his base in key states. What chance does Pence have to generate any kind of excitement?
Keep in mind that one of Trump's main advantage is being the incumbent.
If Pence had taken over in February, and then competently managed the coronavirus crisis, maybe he could have built some momentum. Now? There is no room for demonstrating change, especially the longer Trump waits for this theoretical exit. Pence would have to come in and basically run the Trump MAGA/KAGA campaign but without the advantage of being Trump. Reinventing the messaging and whatnot would be all but impossible this late in the game (not to mention having the start basic fundraising way late in the game).
I am certainly not making a prediction, but it just seems to me that Trump quitting is highly, highly unlikely.