With Vote On Hold, Theresa May Struggles To Save Brexit
Theresa May is trying to save a Brexit deal that appears to be becoming more doomed by the day.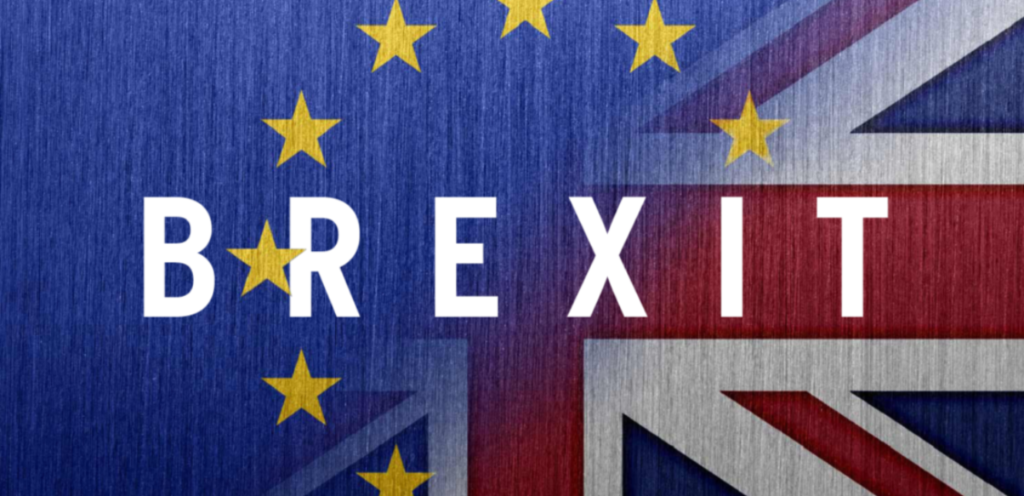 One day after being forced to postpone a vote in Parliament on the final Brexit deal due to the fact that she didn't have sufficient support to pass it, Theresa May is struggling to save her Brexit deal:
LONDON — After an embarrassing setback in Parliament, Prime Minister Theresa May toured European capitals on Tuesday, meeting with leaders and looking for some way to shore up support back home for her imperiled agreement on Britain's withdrawal from the European Union.

British lawmakers had been scheduled to vote on the agreement on Tuesday, but after a debate in which it came under attack not only from the opposition but also from many members of her own Conservative Party, Mrs. May delayed the vote on Monday, acknowledging that her plans had faced defeat "by a significant margin."

Her retreat undermined the tenuous hold on power by a prime minister whose opponents, both inside and outside her party, have been speaking openly about trying to topple her. It also left Britain's exit from the European Union, or Brexit, in limbo, with lawmakers and analysts alike saying it was anyone's guess what would happen next.

Jeremy Corbyn, leader of the opposition Labour Party, suggested on Tuesday that he would try to bring down the government through a vote of no confidence, but refused to say when. Leaders of several smaller opposition parties this week urged Mr. Corbyn to make a no-confidence motion, vowing to support it.

"We need to do the appropriate thing at the appropriate time to have a motion of no confidence in order to get rid of this government," he said.

On Tuesday afternoon, Parliament held an emergency debate on the postponement of the vote, called by Mr. Corbyn — essentially a chance for lawmakers to vent their discontent.

Parliament will get a chance to vote on the agreement some time before Jan. 21, government officials said on Tuesday; there had been speculation that a vote could technically be delayed until March, when Britain is scheduled to leave the union at the end of the month. But opposition lawmakers said they had little faith in such assurances, accusing Mrs. May of having reversed several previous commitments, including the promise of a vote on Tuesday.

"Now that the government has pulled the vote, we don't know when a vote will come, or even whether a vote will come," said Yvette Cooper, a Labour member of Parliament.

Mrs. May met Tuesday morning in The Hague with her Dutch counterpart, Mark Rutte, who is seen as her closest ally within the European Union, and then flew to Berlin to meet with Chancellor Angela Merkel. Later in the day, she planned to travel to Brussels to meet with European Union leaders. The bloc's heads of government are to meet on Thursday and Friday.
As if to symbolize the entire disaster that Brexit has become for May, she had difficulty getting out of her car when she met with German Chancellor Angela Merkel:
Theresa May gets locked inside her car as she attempts to meet German Chancellor Angela Merkel

Read the latest on Theresa May's tour of European leaders here: https://t.co/BdWa4K5WMy pic.twitter.com/h6066HP7o3

— Sky News Politics (@SkyNewsPolitics) December 11, 2018
If that isn't a metaphor for the entire Brexit disaster, I don't know what is.4
At this point, though, it's unclear exactly what it is that May can do to save either Brexit or her own political future. Delaying the vote in Parliament is only likely to give the opposition more time to organize and solidify its own support and, absent significant concessions that the European Union does not seem inclined to make, it seems unlikely that she'll be able to change the deal sufficiently to address the problems the critics have with it. Additionally, the fact that Europe's highest court has now ruled that the Brexit process can be halted and withdrawn is likely to give Brexit opponents in the United Kingdom new ammunition with which to oppose the government's position or, at the very least, keep up the pressure for a second referendum to approve or disapprove the Brexit deal, something that polling suggests the "Remain" side would win this time around.
Even is she does somehow manage to get Brexit through, with or without modifications, it seems pretty clear that May's days as Prime Minister are numbered. Much like her predecessor David Cameron, May was a Remainer who turned into a Brexiteer overnight and who has, mostly ineptly, tried to implement an idea that she clearly doesn't believe in. The result has been the inevitable bad deal, although it's unclear how there could have been a "good" deal for the United Kingdom in what is clearly a bad idea. In any case, in the process, she's managed to lose the respect and support of her own party, her coalition partners in the DUP, and pretty much anyone else. Whether Brexit goes forward or not, I don't expect we'll see May at 10 Downing Street for much longer. Who replaces her is another question entirely. As things stand, the Labour Party is in favor of Brexit as much as the government has been so it's hard to see them changing position on that issue. Additionally, while Labour leader Jeremy Corbyn is still popular in his own party, he clearly doesn't measure up as someone who would make a good Prime Minister even if his party did manage to win an election in the near future. Given that, it seems likely that we're going to see another General Election in the United Kingdom sooner rather than later.