Wonkier Worldwide Web
The Internets are terrible.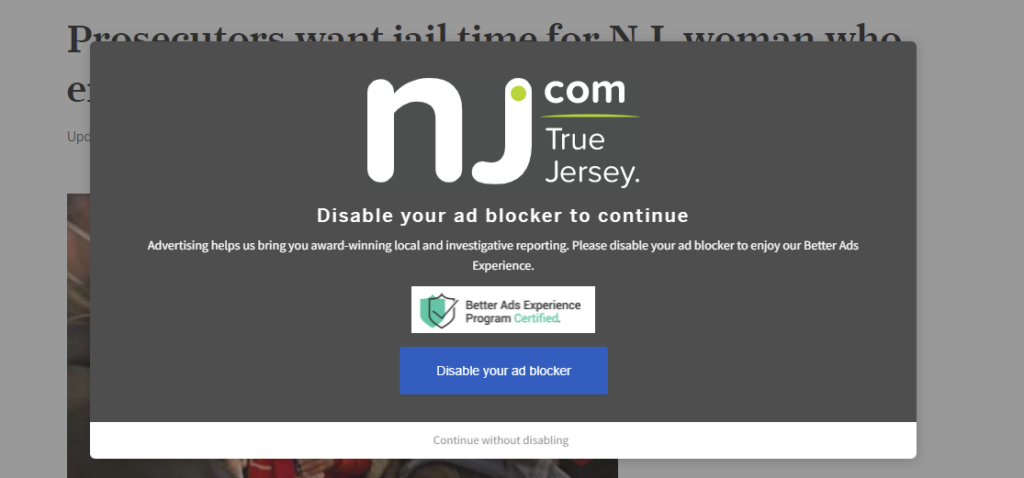 Lately, it seems that my web surfing experience has gotten worse. After having seemingly stabilized a few years ago, I'm suddenly being served an inordinate number of popups and other junk at otherwise reputable websites. It's bad enough browsing via a laptop, which I still do more than the younger set, but positively awful on my iPhone, where accidentally clicking on an ad sends me to a page that makes it impossible to get back to where I was.
Google's Chrome browser had long done a good job of blocking this stuff but, presumably, programmers have figured out ways around that. For whatever reason, I had uninstalled the AdBlockerPlus extension and re-installed it a couple of days ago. But about every third site that I go to has something like the above set up, forcing customers to allow an exception for their site to continue without a subscription. Almost invariably, those are the spammiest sites, immediately serving an absurd number of ads, popups, and other junk.
Has this been your experience as well? Is there some newfangled workaround I don't know about?
As I've noted many times in the past, I'd happily pay a reasonable fee for bundled access to all the news sites out there. But I'm not going to subscribe to, say, NJ.com—or even the Boston Globe or Los Angeles Times—to read the occasional article that I find via a referral link.