Yes Congress Is Still Getting Paid, You Can Thank The Constitution
Congress is still getting paid during the shutdown, and there's nothing that can be done about that.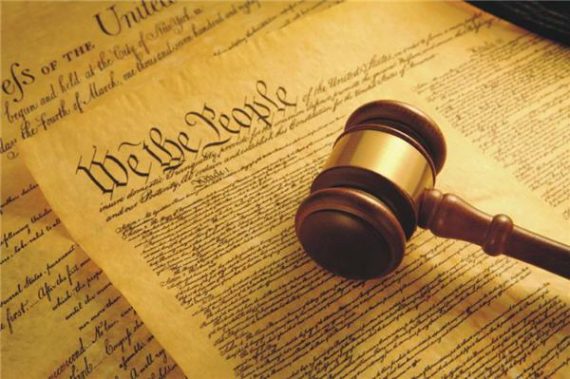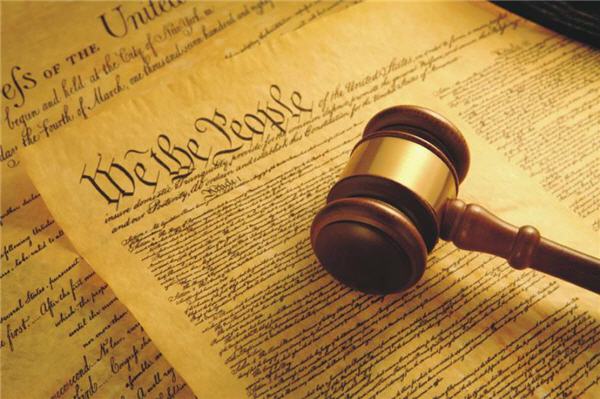 As many observers have noted, while some 800,000 Federal Government employees are furloughed and facing the possibility that they might not get paid for the period during which the government is shut down, Members of Congress are still getting paid, and the reason can be found in the Constitution:
In an extended shutdown, most of the federal workforce would go without pay, but the checks will keep coming to the 533 current members of Congress.

"That is disgraceful in my view," said freshman Rep. Tulsi Gabbard, D-Hawaii, told CNN. "Basically the only people who get paid in a shutdown are members of Congress, and that is irresponsible."

Gabbard plans to send any pay she receives during a shutdown back to the Treasury. The combat veteran said she was shocked to find out recently that members' pay is protected.

It is — by the Constitution.

The 27th Amendment to the Constitution restricts any Congress from changing its own pay. The measure was proposed in the first days of the Republic but was not ratified until 1992, after a grass-roots movement promoted the idea and the necessary number of state legislatures approved it.

While many may have wanted to restrain Congress from increasing its pay, the amendment also blocks Congress from freezing or cutting its compensation.

The result? Congress gets paid no matter what. Gabbard is not the only member surprised.
The wording of the 27th Amendment is pretty simple, but it's meaning is exceedingly clear:
No law, varying the compensation for the services of the Senators and Representatives, shall take effect, until an election of Representatives shall have intervened.
What this means is that, absent a law that says otherwise (and there is none), Congress will continue to get paid during a shutdown and that a law that attempted to restrict Congressional pay during a shutdown would not take effect until the next Congress takes office in January 2015. As a matter of policy, I'm not sure that such a law really matters one way or another given that they amount of money that pays Members is a relatively partial portion of the Federal Budget as a whole, but the symbolism of such a law, and the act that Congress is continuing to get paid now, is rather apparent. That's why you see some Congressman and Senators over the past several days who have announced that they would donate their salary during a shutdown to charity, or ask that the monies be withheld during the time that the government is shutdown.
There's an obvious populist argument here, but it can easily be a distraction. We're not in the situation that we're in because the Constitution prevents Congressional salaries being withheld during a shutdown. Indeed, even if the 27th Amendment did not exist, or if there was a law that mandated that Congressional pay be withheld during a shutdown, it's pretty clear that we'd be in this same situation and that the odds of it being resolved quickly would be just as long. We're hear because a minority in the House and Senate have decided to use something that ought to be rather mundane like the budget process as a bludgeon to make ideological points using a strategy that, in the end, cannot possibly succeed and will likely end up damaging their own political party. I sincerely doubt that the prospect of a couple weeks without pay would change their motivations very much.
Of course, while Members continue to get paid, not all of their staff will enjoy that privilege:
While members will get paid, they must decide which of their own office staff have to go home.

Members of Congress run their own office payroll and will decide who is essential and non essential. But even congressional staff members who work during a shutdown would not get paid until later — only their bosses will get paid on time.
Boy I'd hate to be the Congressman or Senator who tells his staff that they're considered essential but that they aren't going to get paid, all the while collecting my own paycheck and blithely doing nothing but grandstanding as the shutdown drags on.