Yet More Dave Weigel
A roundup of some of the more intelligent commentary on the Big Picture issues in the brouhaha of the day.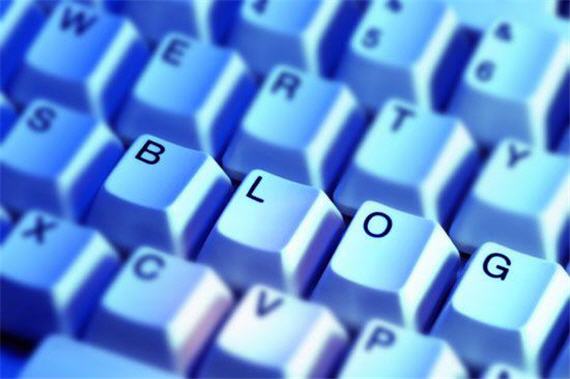 In addition to the expected partisan spleen-venting, schadenfraude, and ranting about the Dave Weigel brouhaha, there have been some extraordinarily thoughtful commentaries for what it all means about the state of American journalism and political discourse.   A sampling of the latter:
Julian Sanchez ("Weigel, WaPo, and the Tracy-Flickization of Public Life")
We've long expected that candidates for public office would conduct their lives–to quote a wickedly on point parody video making the rounds–"in such a bland, uncontroversial and repressed manner that it's almost unnatural."

[…]

Lots of folks seem oddly resigned to living in a culture where anyone who is even remotely a public figure must expect to be defined by the least flattering thing they've ever said or done. Let the public mask slip for a moment–heaven forfend you're foolish enough to do it in a recordable online context–and you've only yourself to blame when, predictably, it becomes the focus of today's Two Minute Hate. Is this a culture anyone actually wants to live in?   Forget the cost to the public figures–does anyone really want to live in a world where the only people prepared to risk engagement in politics are either so rigidly self-disciplined and boring that they provide no fodder for these outrage kabuki rituals, or such consistent over-the-top blowhards that no particular comment stands out as a focus of outrage?

Part of the problem lies in the shibboleths of modern journalism–and here I find myself in growing agreement with the position Jay Rosen staked out in our BloggingHeads conversation last week. It seemed to many of us that, in hiring folks like Dave and Ezra Klein, the Post had begun to recognize there was something sterile and counterproductive in a set of professional norms that conflated fairness and objectivity with the sort of personal paucity of opinions that could never be expected of any engaged observer with a functioning brainstem. We all understood that any thinking reporter had to eventually form some conclusions about the topics they covered consistently, and that pretending otherwise was just that–pretense. Dave fused reporting chops on par with the best of the legacy press with an ethos brought from new media, one that effectively said: What if I respect the reader's intelligence and don't pretend to be an empty shell? What if I'm up front about where I'm coming from, on the assumption that being honest about what you think ought to confer more credibility than pretending you don't think at all? His new gig at the Post suggested that they got this–apparently not.
The Atlantic's Jeffrey Goldberg "An Unhappy Day At The Washington Post"):
But also sort of a happy day at The Washington Post, for the dwindling band of writers and editors there who value such old-fashioned traits as temperance in the expression of personal views; forthrightness; and fairness.

[…]

"How could we destroy our standards by hiring a guy stupid enough to write about people that way in a public forum?" one of my friends at the Post asked me when we spoke earlier today. "I'm not suggesting that many people on the paper don't lean left, but there's leaning left, and then there's behaving like an idiot."

I gave my friend the answer he already knew: The sad truth is that the Washington Post, in its general desperation for page views, now hires people who came up in journalism without much adult supervision, and without the proper amount of toilet-training. This little episode today is proof of this. But it is also proof that some people at the Post (where I worked, briefly, 20 years ago) still know the difference between acceptable behavior and unacceptable behavior, and that maybe this episode will lead to the reimposition of some level of standards.
His colleague, Conor Friedersdorf ("How Should Journalists Be Judged?") retorts:
Do we really want to establish a standard whereby the worthiness of a journalist is measured by whether or not he has controversial opinions? Or how adept he is at concealing those opinions?

Let me put this another way. There is no opinion Jeffrey Goldberg could offer on an e-mail listserv that would change my high opinion of the magazine stories he has produced over many years. His work is the only standard by which I judge him, and so long as he writes at the level to which I am accustom, I'll read him regardless.

[…]

I'll defend to death, however, the proposition that the work of a journalist should be the only standard by which he is measured. Mr. Weigel's work is superb: he breaks news, his foremost loyalty is to the facts, and he reliably treats fairly even folks with whom he very much disagrees. The conservatives he covers are the biggest losers here. As Ben Boychuck wrote on Twitter, "I find you insufferable, but indispensable. Sorry you resigned. I'll read you wherever you land, you magnificent bastard." That should be the reaction of someone who finds what Mr. Weigel wrote to be distasteful.
Marc Ambinder ("The Post Shouldn't Have Fired Dave Weigel"):
In hiring Weigel, the Post knew it was bringing on board someone with a style of journalism — and it definitely is journalism — that was not orthodox, that would not always conform to the Post's habits and customs, and that would occasionally become personal. Weigel does blog-based reporting better than just about anyone in the journalistic world. His opinions are plain: he's a disaffected libertarian. Not a conventional liberal. Not even a Fred Hyatt liberal.

Weigel is best described as an anti-denialist. He hates stupid people and stupid human tricks and stupid political consultants. He's developed a natural rapport with conservatives because he says what he thinks.  I was a member of the now defunct Journolist group. I'm also a voracious consumer of Dave Weigel's tweets. And I can tell you that nothing he wrote on the list was more outre than what he Tweeted.

I'm really not sure whose credibility the Post was worried about. Respect for their reader's sensibilities? Some fidelity to a "non ideological" standard that just doesn't exist in this form of journalism?
[…]

The Post deserves credit for hiring Weigel and top policy bloggers like Ezra Klein. It needs to figure out how to manage them in a way that corresponds to the reality of the journalism universe. Weigel was a GOOD journalist who wrote provocative, value-added pieces that allowed a lot of people to really understand the way the conservative movement worked. Sure, he had a point of view, and sure, he often angered his subjects, but they respected him because they knew were he was coming from and because he took them seriously enough to care.
Matt Yglesias closes a mostly personal post about a friend ("Re: Dave Weigel") with a bit of profound snark:
I think the odds that Dave Weigel will still be doing political reporting in 2030 are much better than the odds that Kaplan, Inc.'s political journalism subsidiary will still be in business.
I'm not sure about that, as I think the Post is among a handful of old-line brands that will survive in some form. But Weigel will land somewhere that will allow him to do reported commentary without the fig leaf of being a dispassionate "reporter."