Yevgeny Prigozhin Assassinated
The Wagner chief is presumed dead after his plane was shot down.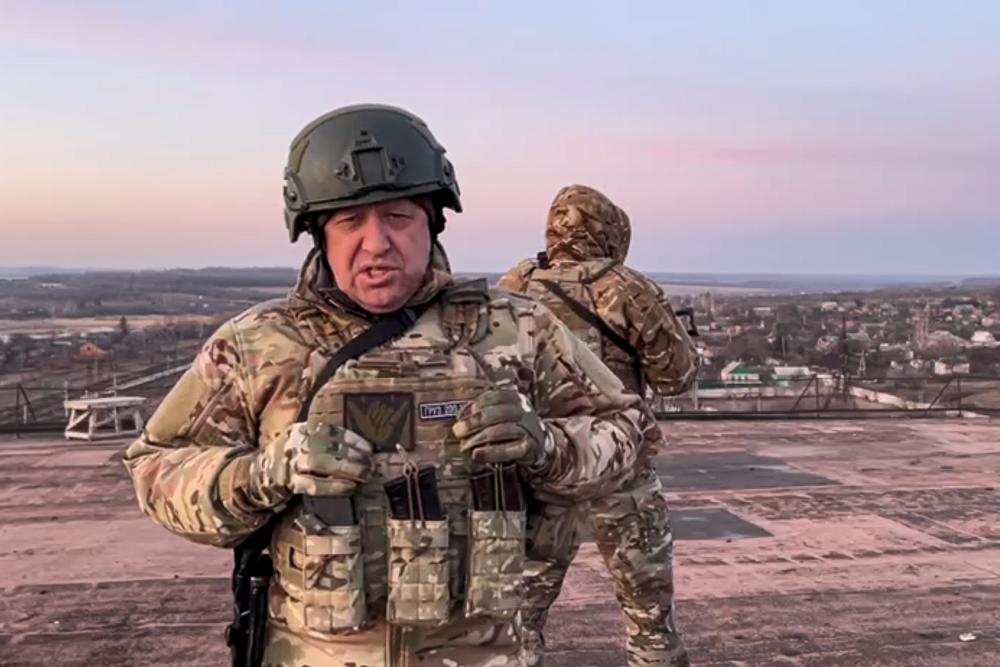 BBC ("Wagner boss Yevgeny Prigozhin presumed dead after Russia plane crash"):
Wagner boss Yevgeny Prigozhin was on the passenger list of a jet which crashed killing all on board, Russia's civil aviation authority has said.

Earlier, Wagner-linked Telegram channel Grey Zone reported the Embraer aircraft was shot down by air defences in the Tver region, north of Moscow.

The jet, which was flying from the capital to St Petersburg, was carrying seven passengers and three crew.

Prigozhin led a failed mutiny against the Russian armed forces in June.

Grey Zone said local residents heard two bangs before the crash and saw two vapour trails.

Tass news agency said the plane, a private Embraer Legacy, caught fire on hitting the ground, adding that four bodies had already been found.

The aircraft had been in the air for less than half an hour, it said.

The 62-year-old mercenary boss headed the mutiny on 23-24 June, moving his troops from Ukraine, seizing the southern Russian city of Rostov on Don, and threatening to march on Moscow.

The move came after months of tension with Russian military commanders over the Ukraine conflict.

The stand-off was settled by a deal which allowed Wagner troops to move to Belarus, or join the Russian army.

Prigozhin himself agreed to relocate to Belarus but has apparently been able to move freely, being seen in Russia and also reportedly visiting Africa.
It's a shame he didn't take Putin with him. But, to paraphrase Omar, you come at the autocrat, you best not mess.
The jokes are flying hard and fast over at Bluesky which, alas, is not yet embeddable in WordPress. My favorite thus far is from XO of all XOs: "Question: how do you push an entire plane out a window?"
Dan Murphy wins a set of steak knives for "This is the moment where I'd typically say 'a plane crash is usually just a plane crash' but in Russia, plane crashes you.