Your Headline of the Week
A little comparative politics.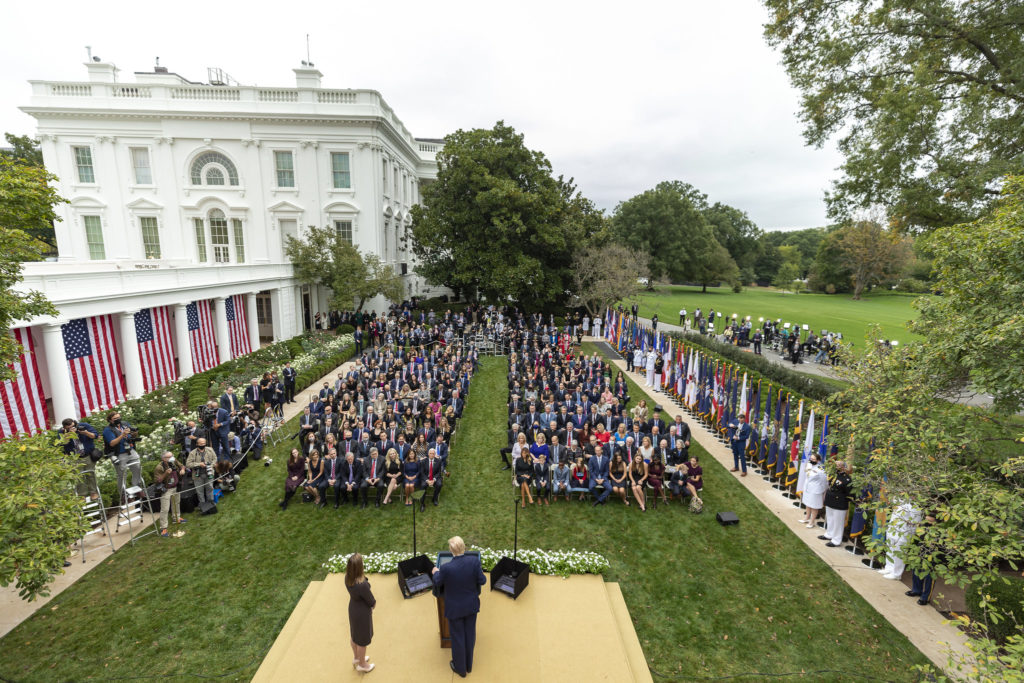 Via WaPo: In a few days, more people in Trump's orbit tested positive for coronavirus than in all of Taiwan.
More than a dozen White House officials have recently tested positive for the novel coronavirus, including some who are among the at least nine guests and two journalists who tested positive after they attended Amy Coney Barrett's Sept. 26 Supreme Court nomination event in the Rose Garden.

Meanwhile, Taiwan — the self-ruled island home to 23 million people — reported just eight new cases in the past week.
But, of course, defenders of the administration say that nothing can really be done about the virus and masks are just symbolic.
Sigh.
Update: Even better (source):
"There are now more recorded cases of COVID-19 in the White House than in New Zealand, Taiwan, and Vietnam combined, and they have 124 million people," Rep. Khanna said. "Let that sink in."