55% Of Republicans Believe Obama Was Born In A Foreign Country?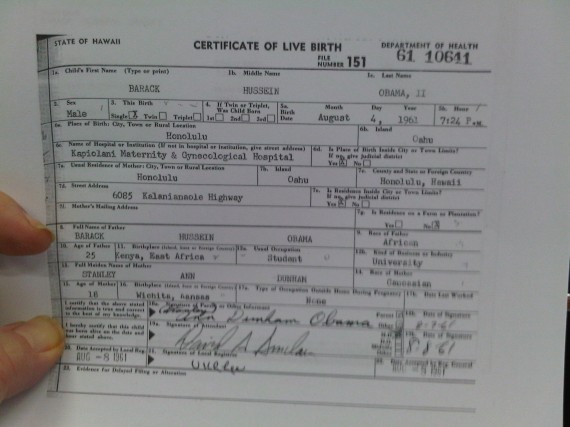 Kevin Drum and Daniel Drezner both write today about a poll conducted by Dartmouth Professor Benjamin Valentino [PDF]. Principally, the poll seeks to measure public opinion on a wide-ranging variety of foreign policy issues but sprinkled among the 65 questions are several domestic policy questions and, well, this: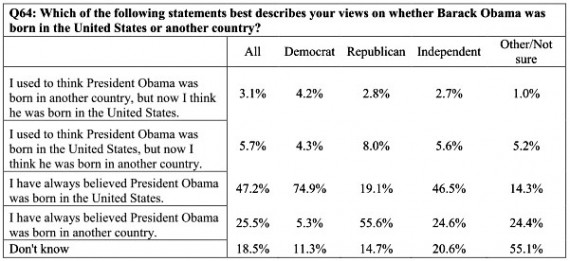 Half of Republicans believe Obama was born in a foreign country? Still, even after all the evidence that has come out? I've never been one to underestimate the resilience of the birther movement, but they've always been a fringe movement and that number seems exceedingly high to me. If it is true, then the GOP has a bigger problem than I ever thought.