A Credit Downgrade Warning Both Sides Should Listen To
Fitch is out this morning with a warning on the nation's credit rating that both Republicans and Democrats need to listen to.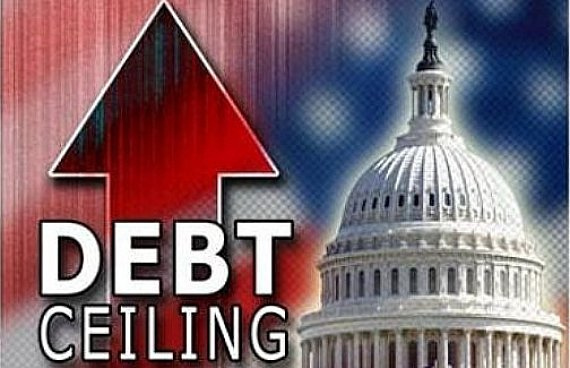 So far, only one of the three major credit agencies has downgraded U.S. public debt, but Fitch is now warning that the U.S. could lose its AAA credit rating depending on how the debt ceiling crisis is resolved:
The United States risks losing its AAA credit rating from Fitch if any deal to raise the legal borrowing limit does not include a plan to put public finances on a more sustainable footing, the ratings agency said Tuesday.

Fitch has long warned that a repeat of the 2011 debt ceiling crisis would result in a formal review of its AAA rating on U.S. sovereign debt. While it expects Congress to raise the debt ceiling — making the risk of a U.S. default extremely low — the nature and timing of the agreement will be critical.

"In the absence of an agreed and credible medium-term deficit reduction plan that would be consistent with sustaining the economic recovery and restoring confidence in the long-run sustainability of U.S. public finances, the current negative outlook on the 'AAA' rating is likely to be resolved with a downgrade later this year even if another debt ceiling crisis is averted," it said in a statement.

(…)

Congress must also decide on the fate of spending cuts deferred under the Jan. 1 deal that averted the "fiscal cliff" at the turn of the year, and renew the federal government's spending authority, due to expire March 27.

Fitch said Tuesday another round of last minute short-term fixes would perpetuate the uncertainty over tax and spending, and fail to place U.S. finances on a sustainable path in the medium term.
Joe Weisenthal points out perhaps the most important part of Fitch's morning letter, which comes in this paragraph:
With no legal authorisation for net debt issuance, the Treasury would be forced to immediately eliminate the deficit – a fiscal contraction twice as great as the recently avoided 'fiscal cliff' – by delaying payments on commitments as they fall due. It is not assured that the Treasury would or legally could prioritise debt service over its myriad of other obligations, including social security payments, tax rebates and payments to contractors and employees. Arrears on such obligations would not constitute a default event from a sovereign rating perspective but very likely prompt a downgrade even as debt obligations continued to be met.
This means, of course, that even if Treasury is able to continue making debt payments in the event we go over the debt ceiling cliff, the fact that we won't be able to pay our other obligations.
On some level, this announcement provides ammunition for both sides of the aisle in Washington. For the Obama Administration, it reinforces the idea that we simply cannot allow the nation to get to the point where we have gone over the debt ceiling cliff. As noted above, even if we're able to continue making the debt payments, the fact that other obligations aren't being met is likely to lead to a debt downgrade. For Republicans, there's the fact that Fitch states that a deal that doesn't address future spending and put the nation on a sustainable path toward deficit and debt reduction is also not likely to calm the concerns about America's fiscal stability. Indeed, it's worth remembering that the August 2011 Standard & Poor's downgrade happened after Congress and the White House had reached a deal that did little more than kick the can down the road.
So, there's something for both sides to point to in their press releases today. After their done writing their partisan blather, though, they need to start talking to each others.