A Democracy Fail In Virginia
The vast majority of the seats in the Virginia legislature will not even be contested this November.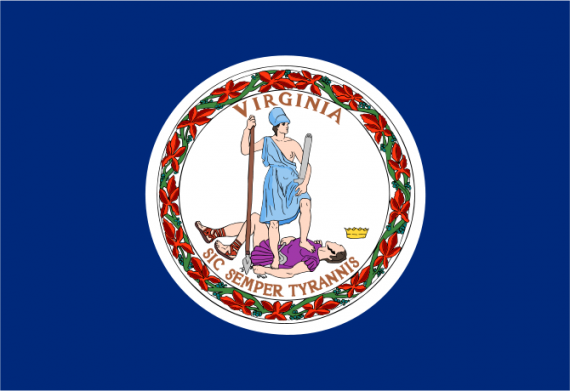 This November Virginia will have off-year elections for the state legislature and, bizarrely, only 15% of the seats in the House Of Delegates (Virginia's equalivalent tot he House of Representatives) will be contested:
I was taken aback when I saw THIS list from VPAP outlining the contested elections in the House of Delegates for 2011.  I was stunned.  Of the 100 seats in the House of Delegates, ONLY FIFTEEN WILL BE CONTESTED BETWEEN A REPUBLICAN AND A DEMOCRAT.  That is an astounding 15% COMPETITION RATE.  Wow.

For the record, here are the districts:  9, 10, 13, 19, 20, 31, 34, 36, 37, 42, 52, 59, 64, 75, and 87.

As a comparison, there will be 17 competative state senate seats out of 40, at a clip of 42% competition rate.
This is pretty atrocious. If 85% of the seats in the legislative house that is supposed to be more closely tied to the popular will aren't even going to be contested, then one wonders what the point of even having elections is. It's bad enough when even a year of monumental change in the national legislature still results in more than 85% of incumbents being re-elected, but when that same percentage aren't even going to have to worry about facing an opponent on Election Day, it's a pretty sad indictment of the system.
There are, I think, several reasons for this, some of which may be unique to Virginia. Redistricting in Virginia is still a political process and, this year, the state legislature redistricting seemed designed to protect as many incumbents as possible. This same is true of the Congressional redistricting, but we haven't gotten a final map on that yet because of disputes between the Governor and the Legislature. Creating politically safe districts, especially at the state level, creates a huge disincentive for challengers. State legislative challengers are typically political newcomers running their first race, and who wants to waste their time on a money on a race they'll probably lose? I would also blame the political parties here, because they could do a much better job of candidate recruitment, even in tough districts. Finally, Matthew Yglesias blames money, and seems to suggest that the answer is state funding of political campaigns, but I'm not so sure. A campaign in a House of Delegates race here in Virginia isn't going to be tremendously expensive to begin with, mostly because it doesn't make economic sense to spend a lot of money on media. Instead, what you need is someone who's dedicated to campaigning, and volunteers willing to help, money doesn't buy either of those
A writer at Blue Virginia, a Democratic-leaning state blog, contrasts Virginia with another state and makes a few interesting observations:
I just talked to a good friend of mine who's a Connecticut state representative (equivalent to "delegate" here). He was very surprised, not in a good way, at how low the percentage of contested races was in Virginia. In Connecticut, in contrast, approximately 134 of 151  House seats (89%!) were contested in 2010. For the Connecticut State Senate, 31 of 36 seats (86%!) were contested. And remember, Connecticut is even more lopsided than Virginia in terms of partisan makeup, except it's the flip in Connecticut (99-52 D's vs. R's in the House; 22-14 D's vs. R's in the Senate). In other words, it's far more hopeless for Republicans in "blue" Connecticut than for Democrats in "purple" Virginia, yet the percent of seats contested in Connecticut is orders of magnitude higher than here in Virginia. Why? A few possibilities: 1) they have public financing in Connecticut, we don't in Virginia; 2) they hold elections in even-numbered years, we don't in Virginia; 3) their redistricting is by bipartisan commission, despite the huge Democratic advantage in the state, as spelled out in the Connecticut state constitution. Those three structural factors appear to account for a major chunk of why Virginia and Connecticut are so different with regard to contested races. We didn't get into state party effectiveness, but I presume that would be part of it as well. Any other theories?
Again, I would tend to discount the role of money in these local races, and I also have serious philosophical objections to the very idea of taxpayer dollars being used to fund political campaigns. The other two factors, though, and especially a more rational redistricting plan, would seem to be things that would have a major impact on the willingness of challengers to step up to the plate.
I'd be interested to know what the experience of other states is in this regard. My suspicion is that, in most cases, they are closer to the sorry state of affairs in Virginia than Connecticut.