A Turn Toward Democrats In Florida? Maybe
A new poll shows a decided turn toward the Democratic candidates for Governor and Senator in Florida, but it may be an outlier.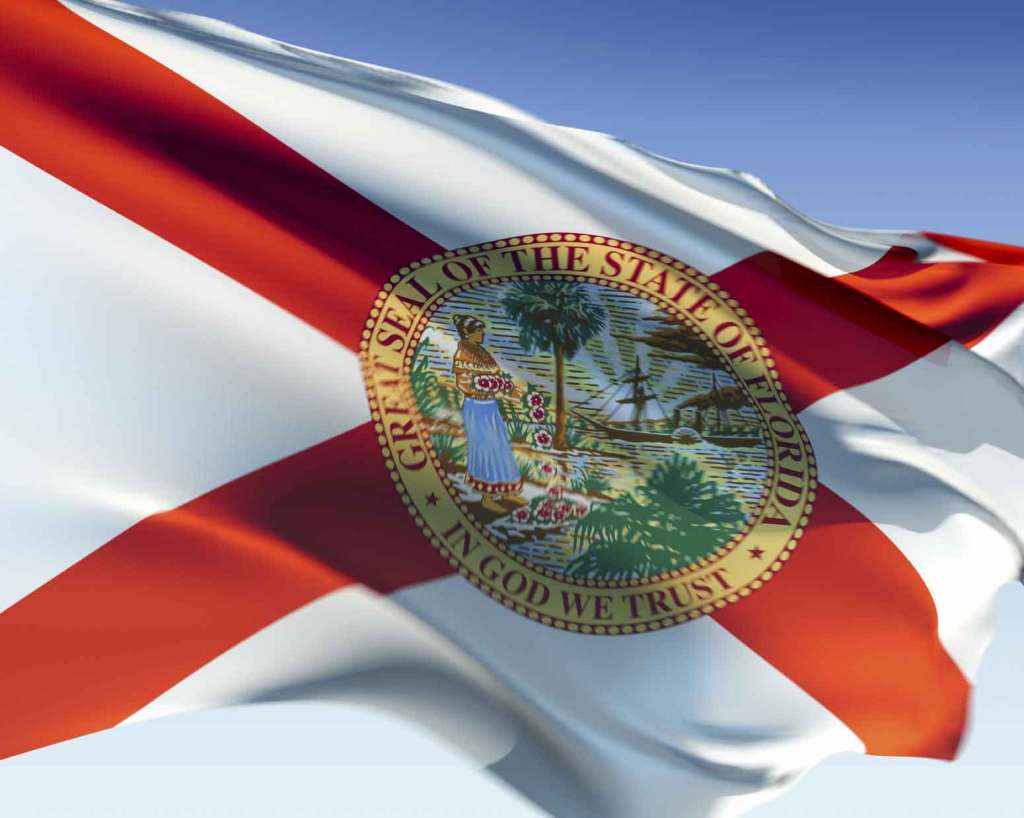 A new CNN poll indicates that Democrats in Florida appear to be doing quite well in both the Governor's election and the Senate race between Senator Bill Nelson and outgoing Governor Rick Scott, but the poll may be an outlier:
As the final two weeks of campaigning begin, Democrats hold an edge in both the gubernatorial and Senate contests in the key state of Florida, according to a new CNN Poll conducted by SSRS. Democratic nominee Andrew Gillum holds a wide 12-point edge over his Republican opponent Rep. Ron DeSantis in the race for governor, while the Senate contest is a closer matchup with incumbent Democratic Sen. Bill Nelson at 50% to Republican Gov. Rick Scott's 45%.

Gillum's 54% to 42% lead rests on advantages among women (60% back him vs. 34% who say they favor DeSantis), non-white voters (74% back Gillum, 23% DeSantis), younger voters (60% for Gillum, 33% for DeSantis) and political independents (51% back Gillum, 42% DeSantis). Gillum has also consolidated Democratic support (97% favor him) in a way that DeSantis has not matched on the Republican side (88% back him).

Views of Donald Trump are about as polarizing as partisanship in this race, which Trump has tweeted about multiple times. Among the 51% of likely voters who disapprove of the president, 92% back Gillum, while 87% back DeSantis among the 43% who approve of Trump.

The poll shows a wider lead for Gillum than some other recent telephone polling, nearly all of which was conducted before Hurricane Michael struck the state on October 10. Before the storm, public polling in mid- to late-September on these contests was mixed, with some (including surveys from Mason-Dixon and the University of North Florida) finding near-even races while others (including the Quinnipiac University and NBC News/Marist polls) gave the Democratic candidates the edge.

The CNN findings could be an outlier — a statistical anomaly which occurs in polling by random chance. It also could be an indicator of renewed Democratic enthusiasm.

And the Democratic advantages in the poll were similar across multiple versions of a likely voter model, including those driven more by interest in the campaign and those which placed stronger emphasis on past voting behavior.
The numbers are similar in the Senate race:
In the Senate contest, Nelson's slimmer edge is likewise dependent on wide gaps by gender and race, though the divide is far smaller by age and each candidate's backing among their own partisans is similar. Both candidates for Senate are viewed favorably by 47% of likely voters. Nelson, however, is less likely than Scott to be seen unfavorably, 37% say they have a negative view of Nelson, compared with 46% who have a negative take on Scott.

In both races, 11% of likely voters say there's a chance they could change their minds before Election Day.

Likely voters in this poll give Scott broadly positive marks for his response to Hurricane Michael, 64% approve and 17% disapprove. Nelson's response also merited more positive than negative reviews, 40% approve to 23% disapprove, but a sizable 37% weren't sure how they felt about the Senator's response to the storm.

Scott tops Nelson by a wide 51% to 39% margin in North Florida and the Panhandle, which was most deeply affected by the storm and is a typically Republican-leaning region. Gillum, who is mayor of Tallahassee, outperforms Nelson in the region, splitting it evenly with DeSantis at 47% for each.
As noted, these numbers are significantly different from those of other recent polls in both races and therefore could be an outlier. One major factor that could be impacting the outcome is the fact that the poll was taken in the wake of Hurricane Michael, which had a particularly severe impact on the Florida Panhandle, which is a strong area of Republicans even though it is dwarfed in population by other parts of the state. Many people in that part of the state remain displaced or without power or phone service, so it's possible that the results we're seeing here aren't reflecting Republican support accurately. That being said, the fact that the numbers are consistent across the state, and also seem to show increased support for the Democratic candidates in both races, could mean that we've passed an inflection point in both races and that subsequent polling will show Gillum and Nelson doing better than they were in prior weeks.
On the Gubernatorial side, the three most recent polls, from St. Pete Polls, WCTV-TV, and Mason-Dixon, had shown the Democratic nominee Terry Gillum with just a one-point lead, although it's worth noting that polling earlier than that from Quinnipiac, NBC News, and the University of North Florida had shown Gillum with a lead of between four and six points. In the poll average, RealClearPolitics gives Gillum (47.5%) with a +3.7 point lead over DeSantis (43.8%), although admittedly much of that advantage appears to be due to the outsized influence that this CNN poll is having on the outcome.  FiveThirtyEight's latest projection, meanwhile, gives Gillum a 77.4% chance of winning versus 22.6% for DeSantis. This new poll also came out on the same day that Gillum and DeSantis appeared together for their first debate on CNN, an event which headlines are describing as "contentious." What impact that debate, and any others that may be scheduled, will have on the race remains to be seen.
On the Senate side, the CNN poll showing Senator Nelson with a five-point lead is somewhat higher than recent polls from St. Pete Polls, WCTV-TV, and Mason-Dixon which show a much tighter race, with Nelson leading by a single point in two of the polls and Governor Scott leading by two points in the other. Previous polling in the race had shown a race that seemed to be all over the place. Quinnipiac, for example, gave Nelson a seven-point lead over Scott, and the NBC News poll gave Nelson a three-point lead. A poll from the University of North Florida, meanwhile, had the race as a tie. The RealClearPolitics average meanwhile gives Nelson (47.3%) a 1.3 point lead over Scott (46.0%) in a race that is likely to remain close right up to Election Day. Meanwhile, the FiveThirtyEight projection gives Nelson a 64% chance of winning re-election and Scott a 36% chance of winning.
Florida has, of course, been at the center of American politics for the better part of the past twenty years. After the historic role that it played in the 2000 election, George W. Bush managed to win the state quite handily in his 2004 re-election bid. Four years later, though, Barack Obama became the first Democratic Presidential candidate to win the state since Bill Clinton in 1996, a feat he repeated in the 2012 election. Two years ago, President Trump won the state by just over 100,000 votes, although he failed to win over 50% of the vote in the state. In other statewide races, Republicans have been much more dominant. For example, Democrats have not elected a Governor in the Sunshine State since Lawton Chiles defeated Jeb Bush in 1994. Bush, of course, turned around and won the Governor's race in 1998, thus beginning 20 years of Republican dominance of that office. Additionally, while Nelson has enjoyed relative popularity since winning the election in 2000, Florida's other Senate seat has been in Republican hands since Mel Martinez won the seat currently held by Marco Rubio in 2004. Nearly all of these races have been close affairs, and in many cases, the winner did not breach 50% of the vote. Additionally, the Florida Legislature has been in Republican hands for most of the past two decades. In any case, the general rule in Florida over the past twenty years has been that the state is at least nominally Republican but that the numbers have been close enough that, with the right candidates, Democratic wins are possible.
With fifteen days to go, Florida is going to be one of the most closely watched states in the union, in no small part beause its results on Election Night will be coming out fairly early in the evening. If those numbers show a strong showing for Gillum and Nelson then that could indicate a nationwide trend that Republicans are not going to like. We'll also likely learn between now and then whether these CNN numbers are a fluke or the first indications of a turn toward Democrats that could mean we'll see that much-anticipated, but not year evident, blue wave. As they say,stay tuned.
Update: A new poll from St. Pete Polls shows the Senate race between Nelson and Scott to be a tie:
Sen. Bill Nelson (D-Fla.) is in a statistical tie with Republican Senate candidate Rick Scott, according to a new poll of their Florida Senate race.

A St. Pete Polls survey released on Monday found that 48.6 percent of likely Florida voters favor Scott, who currently serves as governor. Meanwhile, 48.3 percent of respondents said they favored Nelson.

The .3 percentage-point difference between the candidates falls well within the 2.5-percent margin of error.

The poll revealed that 3.1 percent of likely voters remain undecided with about two weeks before the general election.

Surveys continue to show Nelson and Scott in a competitive race for the Florida Senate seat.
With this poll, the RealClearPolitics average now gives Nelson (47.5%) a 1.5 point lead over Scott (46.0%).
Update #2: A new Quinnipiac poll gives Nelson a six-point lead over Scott. This puts the RealClearPolitics average at 48.4% for Nelson and 46.0% for Scott, giving Nelson a 2.4 point lead.
Update #3 (10/23/2018): Democratic nominee Terry Gillum has a six-point lead over DeSantis In the same Quinnipiac poll noted above. This puts the RealClearPolitics average at 48.5% for Gillum and 43.8% for DeSantis, giving Gillum a +4.7 point advantage.