Afghans Protest Voting Irregularities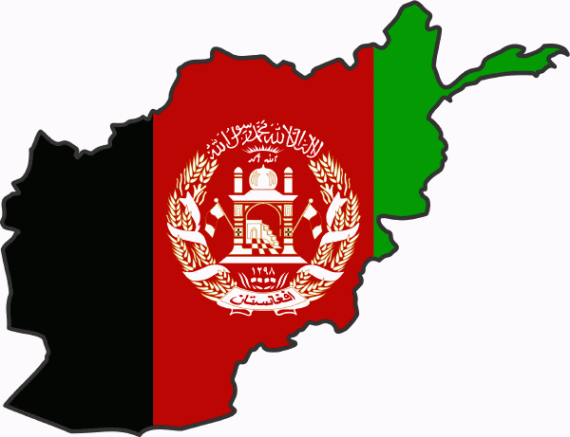 Hundreds of people took to the streets yesterday to protest election results in the Afghan Presidential election that haven't even been counted yet:
KABUL, Afghanistan — A day after the United Nations agreed to play a role in settling disputes over the vote for a new Afghan president, protesters demonstrated across Kabul, blocking streets in parts of the city and demanding that the government address their accusations of ballot stuffing.

The protests intensified a political crisis that has been brewing in the country ever since voters cast their ballots last Saturday in the runoff election to replace President Hamid Karzai.

Abdullah Abdullah, a former foreign minister who won the first round by a wide margin, accuses his opponent, Ashraf Ghani, and Mr. Karzai of engineering a widespread fraud to rob him of the presidency. Mr. Abdullah has said he will boycott the vote-counting and adjudication process. His supporters say that any results produced by the Afghan electoral commission will not be acceptable.

If their goal was to shut down Kabul with a show of force, the protests appeared to fall short. Several demonstrations were organized across the city but none exceeded 1,500 people, despite whispers that tens of thousands might turn up. Indeed, most drew fewer than 500 men.

Although the protests were largely peaceful, some demonstrators said that their patience was wearing thin.

"The people's rights must be given to them, and we will continue our protest," said Abdul Jalil, a protester outside the Kabul International Airport. "If our demands are not addressed, the only way to take back our rights is to fight and take a gun and choose our president."

For now, the vote counting has continued despite Mr. Abdullah's protests, although the Independent Electoral Commission has agreed to temporarily delay an announcement about the partial results that are expected on Saturday.

In a heavily armed country with a history of violence — often along ethnic lines — the prospect of a prolonged political crisis has stirred fears that such protests could turn bloody. Western hopes for a clean election to usher in a new era for the nation, without the presence of foreign combat troops, have been largely battered by the deadlock.

That fear, in part, prompted Mr. Karzai to announce on Friday that he would welcome the help of the United Nations in mediating the process, a surprising turnaround for a president whose last years in office have been marked by his derision of the country's Western allies and the United Nations.
More from Al Jazeera:
Hundreds of Afghans protested Saturday against alleged fraud in last week's presidential run-off election, part of escalating tensions over what Western officials had hoped would be a smooth transfer of power as violence across the country has killed at least 13 people.

Former Foreign Minister Abdullah Abdullah, who is running against former finance minister Ashraf Ghani Ahmadzai, has accused electoral officials and others of trying to rig the June 14 vote against him.

Abdullah announced this week that he was severing ties with the Independent Election Commission and would refuse to recognize any results it releases. He also suggested that the United Nations step in, an idea supported by President Hamid Karzai, who is constitutionally barred from seeking a third term.

The IEC's official timetable says initial results are due on July 2. Independent Election Commission chairman Ahmad Yousuf Nouristani said Saturday that the commission would address or investigate any concern Abdullah had.

Around a thousand Abdullah supporters gathered in Kabul to protest against the electoral commission, accusing it of fraud and chanting, "Our vote is our blood and we will stand up for it!"

Hundreds of anti-riot police surrounded the demonstration, which was peaceful.

"We gather today to protest against the election commission, which is not an independent commission at all. They are conducting fraud for a specific candidate," said Mohammed Ghani Sharifi, a 23-year-old protester. "The people are so upset and they cannot tolerate such fraud because the people took risks to cast their votes."

While the vote was relatively peaceful, the Taliban had warned people not to participate and carried out a handful of attacks in different parts of the country.

In a separate demonstration, hundreds of Abdullah supporters marched from the northern part of the capital toward the airport, where they were stopped by a police roadblock that prevented anyone from entering or leaving Kabul's international airport.

The U.N. representative to Afghanistan, Nicholas Haysom, said at a news conference that people had a "democratic right" to protest while urging them to remain peaceful and "refrain from inflammatory statements."

"We are talking to the candidates even as we speak, and to their teams," Haysom said. "And at least part of the message that we have for them —and have had really since the outset — is that there will be a winner and there will be a loser and what we expect of the candidates is to exhibit statesmanship, not gamesmanship."

He added that the U.N. would also look at ways of bringing "extra scrutiny" to the ballots.
For the most part, Abdullah's opponent in the election, Ashraf Ghani has not responded to the complaints that Mr. Abdullah and his supporters have been lodging against the election process. What, if any, conclusions can be drawn from that fact is something that the reader will have to decide. The concern now is whether the concerns that have expressed to date will be adequately answered and the legitimacy of the election accepted by both sides regardless of the result. If that doesn't happen, then Afghanistan's future going forward could be quite bumpy