Allen West Has Apparently Lost His Re-Election Bid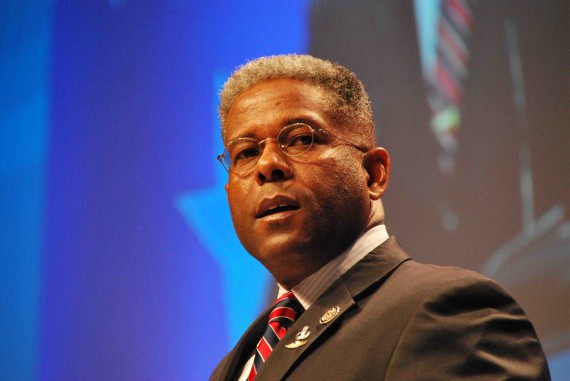 Allen West, the former Lt. Colonel with a controversial military record who went on to have an equally controversial term in office after being elected in the 2010 Republican wave, appears to have lost his bid for re-election:
Florida Rep. Allen West's bid for reelection remained too close to call on Wednesday, as the tea party Republican trailed his Democratic opponent by fewer than 3,000 votes.

Patrick Murphy has 160,328 votes, or 50.4 percent, to West's 157,782 votes, or 49.6 percent, with 100 percent of precincts reporting, according to the Associated Press, which has yet to call the race.

Murphy declared victory shortly after 1 a.m., according to TCPalm.com. West had yet to concede. Murphy's .8 point lead is outside the .5 margin that would require a recount in the Sunshine State.

"Allen West was quite a character to run against," Murphy said in his victory speech, according to the website. "And I'll keep it at that, and hopefully that's the last time I ever need to mention his name too."

The Palm Beach Post reports provisional and absentee ballots in Democratic-leaning Palm Beach County still need to be counted. Murphy's campaign manager told the newspaper the outstanding ballots weren't enough to overturn the results.
We'll have to see how things go with the Absentee and Provisional ballots, and whether the gap narrows sufficiently to trigger an automatically recount but, for the moment at least, it doesn't appear that West will be able to close the gap.