American Gerontocracy II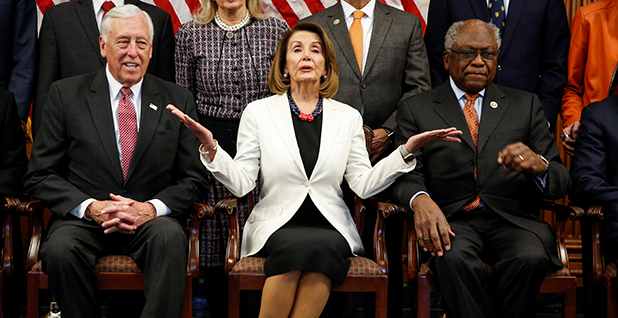 President-Elect Joe Biden (born November 20, 1942) will celebrate his 78th birthday in a few days. With luck, he'll be 82 when he completes his first term in office. He will by no means be the oldest of America's leaders.
POLITICO reports that, despite internecine fighting over the Democrats' smaller-than-expected victory in the recent elections, Speaker of the House Nancy "Pelosi, Majority Leader Steny Hoyer and Majority Whip Jim Clyburn" are on "a glidepath to another term atop the House."
Pelosi (March 26, 1940) will turn 81 shortly into the next Congress.
Hoyer (June 14, 1939) is 81.
Clyburn (July 21, 1940) is 80.
On the Senate side, Mitch McConnell (February 20, 1942) will be a relatively spry 79 shortly into the new Congress. In the longshot eventuality that both Democrats win the run-off in Georgia, he'll be replaced as Majority Leader by soon-to-be 70 Chuck Schumer (November 23, 1950)—a veritable spring chicken.
In a year when "Okay, Boomer" was a social media putdown, literally all of the above save Schumer are actually from the Silent generation that preceded the Baby Boom.
The historian Ned Richardson-Little notes "We make fun of the gerontocracy in the late Soviet Union, but Brezhnev died at 75, Andropov at 70 and Chernenko at the age of 73. Over in the GDR, Erich Honecker was pushed out at 77 when the Politburo got tired of waiting for him to die."
As I noted a few months ago, the science of aging would seem to recommend against stacking the leadership with people so old. Still, it's not obvious what, if anything, we should do about it.
Biden beat a ridiculously large field of contenders for the Democratic nomination and ran a remarkably smooth general election campaign, accomplishing the rare feat of ousting a sitting President. Pelosi is, by all accounts, a damned effective parliamentarian. And, while I very much don't like his tactics, the same is true of McConnell.
Because I get my news almost exclusively from print these days, I haven't much insight into Clyburn or Hoyer. Presumably, they have maintained the confidence of Pelosi and their caucus. So, they must be doing something right.
Still, granting that 80 isn't as old as it used to be, it's pretty damned old.