Congressional Black Caucus Withholding Support From Pelosi
Lack of support from a key constituency may pose a threat to Nancy Pellosi's effort to stay on as leader of Democrats in the House of Representatives.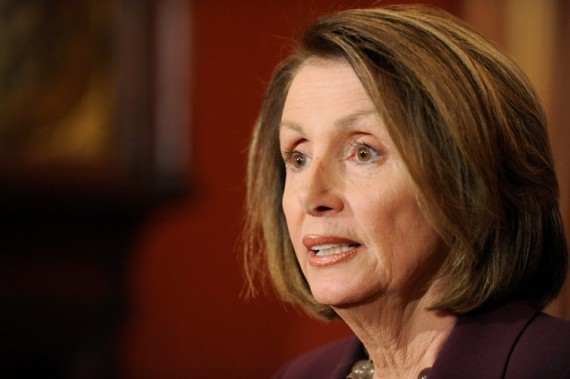 It may amount to nothing when tomorrow's vote rolls around, but Nancy Pelosi's bid to stay on as leader of the Democratic Caucus in the House has lost the support of a key constituency:
The Congressional Black Caucus has decided to withhold its approval for the House Democratic leadership team, denying Speaker Nancy Pelosi full support of the 42-member organization as she campaigns to remain leader.

After a nearly two hour long meeting on Monday night, chairwoman Barbara Lee of California said the group only will endorse caucus member James Clyburn of South Carolina for a leadership position. The causus first wants to know what his role will be in the Democratic leadership before backing the full slate.

"We fully support our current Whip, Mr. Clyburn, for the number three position and we are currently reserving judgment on the entire package until we see what the actual portfolio entails, in terms of responsibilities," Lee said.

(…)

Clyburn had decided to run against Rep. Steny Hoyer for the position of minority whip in the upcoming Congress, but was offered the role of assistant leader as it became clear he would not prevail in his campaign. Pelosi created the post in the House leadership team especially for Clyburn, to acknowledge the important role African-Americans play in the party.
Ed Morrissey gets it about right in terms of what's going on here:
In other words, the CBC called Pelosi's bluff.  They don't want a spot on the leadership team just to find out it's a figurehead position.  When working as Majority Whip, Clyburn had actual authority and leverage.  The new "assistant leader" position sounds as useful as the Vice President of the United States (or at least its current occupant, rather than his two predecessors), except that Clyburn would still be two heartbeats away from the top spot.
The comes at the same time that CNN releases a poll showing Democrats almost evenly divided on the question of whether or not Pelosi should stay on as leader:
Forty-five percent of Democrats questioned in the survey say they would prefer Pelosi to serve as House minority leader, with 47 percent saying they would prefer another Democratic member in the House.
It really does seem like Pelosi thought that she could get away with giving Clyburn a title without any real authority and everything would be okay. However, I'm not sure what other option there would be if the goal was to avoid a leadership battle between him and Hoyer that Hoyer would probably win, which would probably anger the CBC even more. As Minority Whip, Hoyer would be doing essentially what Clyburn's job used to be as Majority Whip, there are no other leadership spots available. Creating a new position outt of thin air strikes me as tokenism, though, and apparently that's how the CBC feels about it as well.
It's hard to tell how this will play out. As Ed notes, the obvious scenario would be for Hoyer to promise the Whip spot to Clyburn and make a run against Pelosi, presumably with the backing of the CBC. Of course, Pelosi could try the same thing. In other words, it could be a messy fight. So, get the popcorn.