America's Top Law Firms Have Declined To Defend Bans On Same-Sex Marriage
Many of America's top law firms have declined to accept cases defending bans on same-sex marriage, and that's okay.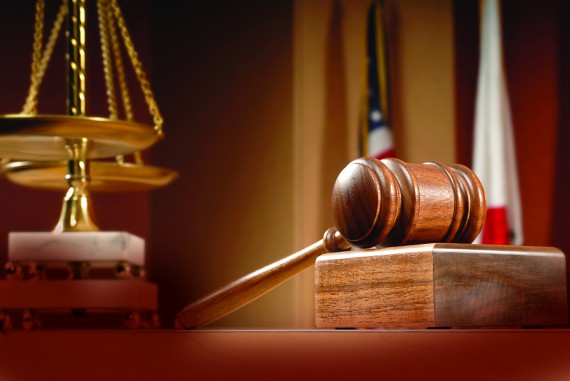 As we head toward oral arguments in the Supreme Court in the four cases that will likely decide the fate of same-sex marriage bans in the remaining fifteen or so states where they have not already been struck down, The New York Times notes that the legal community has largely already chosen sides:
WASHINGTON — The stacks of Supreme Court briefs filed on both sides of the same-sex marriage cases to be heard this month are roughly the same height. But they are nonetheless lopsided: There are no major law firms urging the justices to rule against gay marriage.

Leading law firms are willing to represent tobacco companies accused of lying about their deadly products, factories that spew pollution, and corporations said to be complicit in torture and murder abroad. But standing up for traditional marriage has turned out to be too much for the elite bar. The arguments have been left to members of lower-profile firms.

In dozens of interviews, lawyers and law professors said the imbalance in legal firepower in the same-sex marriage cases resulted from a conviction among many lawyers that opposition to such unions is bigotry akin to racism. But there were economic calculations, too. Law firms that defend traditional marriage may lose clients and find themselves at a disadvantage in hiring new lawyers.

"Firms are trying to recruit the best talent from the best law schools," said Dale Carpenter, a law professor at the University of Minnesota, "and the overwhelming majority of them want to work in a community of respect and diversity."

But some conservatives say lawyers and scholars who support religious liberty and oppose a constitutional right to same-sex marriage have been bullied into silence. "The level of sheer desire to crush dissent is pretty unprecedented," said Michael W. McConnell, a former federal appeals court judge who teaches law at Stanford.

Representing unpopular clients has a long and proud tradition in American justice, one that experts in legal ethics say is central to the adversarial system. John Adams, the future president, agreed to represent British soldiers accused of murder in the 1770 Boston Massacre. Clarence Darrow defended two union activists who dynamited the Los Angeles Times building in 1910, killing 21 workers. Leading law firms today have lined up to defend detainees at Guantánamo Bay, Cuba, some accused of ties to Al Qaeda.

The Supreme Court has said criminal defendants are entitled to a lawyer. There is no right to counsel in civil cases, but most lawyers do not lightly turn away paying clients. Some lawyers, though, have been forced out of their firms for agreeing to take on clients opposed to same-sex marriage.

Whatever the reason, there is a yawning gap between the uniformity of views among legal elites and the more mixed opinions of the American public and the members of the Supreme Court. Polls indicate that while a slim majority of Americans support same-sex marriage, many remain skeptical, and the court's decision, expected in June, is likely to be closely divided.
Perhaps predictably, Rod Dreher sees this as yet another example of the cultural 'oppression' of Christians that he has been writing about for some time now:
This matters. When lawyers believe that even terrorists deserve a fair hearing in court, but do not believe that people who believe that what has been a near-universal standard of marriage for centuries, even millennia (at least in the West) is worthy of advocacy in court — well, it tells us how the religious liberty of orthodox Christians is likely to fare in the coming decades.

When a corporation believed to be complicit in torture is considered worthy of a fair hearing and defense in court, but people who believe what Pope Francis believes are not, we are in uncharted waters.
As usual, Dreher's rhetoric is hyperbolic in the extreme here.
Rather than evidence of some vast cultural war against conservatives, what we're witnessing here among many of the nation's top law firms boils down to nothing more than a simple business decision. For these firms, the bottom line depends quite substantially on high-profile clients and large companies that are very conscious of their own public images and the causes that they are deemed to be lending support to. When a law firm that they are paying hundreds of thousands of dollars a year, if not more, suddenly takes up a case defending a law that is likely offensive to their employees, consumers, and shareholders, their likely reaction is going to be to look for another law firm that can provide the same services without the taint of being an advocate for a socially unpopular cause. Additionally, these firms also compete with each other for the graduates from the nation's top law schools and, to a large degree, it's likely that law school graduates are going to be turned off by a firm that represents clients they find distasteful. Given all of this, foregoing whatever marginal revenue that could have been generated by taking on the defense of a ban on same-sex marriage is far less of a burden to the firm's bottom line than the risk of losing a major client or losing top legal talent to competing firms. In the end, the law firms have simply been responding to the marketplace, and Dreher's vision of some vast conspiracy against orthodox Christians come across as something akin to a paranoid delusion.
All of that being said, a world where attorneys are easily pressured into declining to represent unpopular clients is not necessarily a good one. Whether it's a matter of criminal or civil law, our legal system only works at its best when both sides are represented by competent and zealous advocates who make the best possible arguments for their clients positions. Furthermore, people outside the legal profession often mistake an attorney representing a client as meaning that the attorney is in personal agreement with the client's position, but that's not always the case. For one thing, many lawyers don't have the luxury of picking and choosing clients to the point where they only represent the one's they believe to be morally correct, quite often they take the case because the guy needs a lawyer and the lawyer needs to make money. Even when they do have that luxury, though, some attorneys choose to represent unpopular clients precisely because they believe they are entitled to representation. Perhaps the best example of this from American history is John Adams, who defended the British soldiers accused in the Boston Massacre notwithstanding the fact that many of his fellow colonists condemned him for it. On some level, social ostracism directed at attorneys that is designed to get them to refrain from representing unpopular clients is something that ought to be avoided if we want to have a legal system that performs the way it's supposed to.
Even without these large firms, though, the laws against same-sex marriage are still being defended by able counsel, just as the Defense of Marriage Act was defended by Paul Clement at the Supreme Court even after his law firm decided to withdraw from the case, something that earned him praise from Justice Elena Kagan, who ultimately was in the majority striking down the law. These attorneys may not  have the name recognition of the high profile litigators that will be arguing in favor of marriage equality in the Supreme Court later this month, but that doesn't mean they're any less capable. So, Dreher's panicked rhetoric notwithstanding, there really isn't a crisis here. Large law firms made a perfectly legitimate business decision not to get involved in defending these controversial laws, and other attorneys stepped in to take their case. Regardless of how the cases currently before the Justices turn out when the decision is handed down in June, that's how the system is supposed to work, unless, of course, Dreher is suggesting that those large firms should have been forced to represent his side.