Another Allegation
I spoke too soon...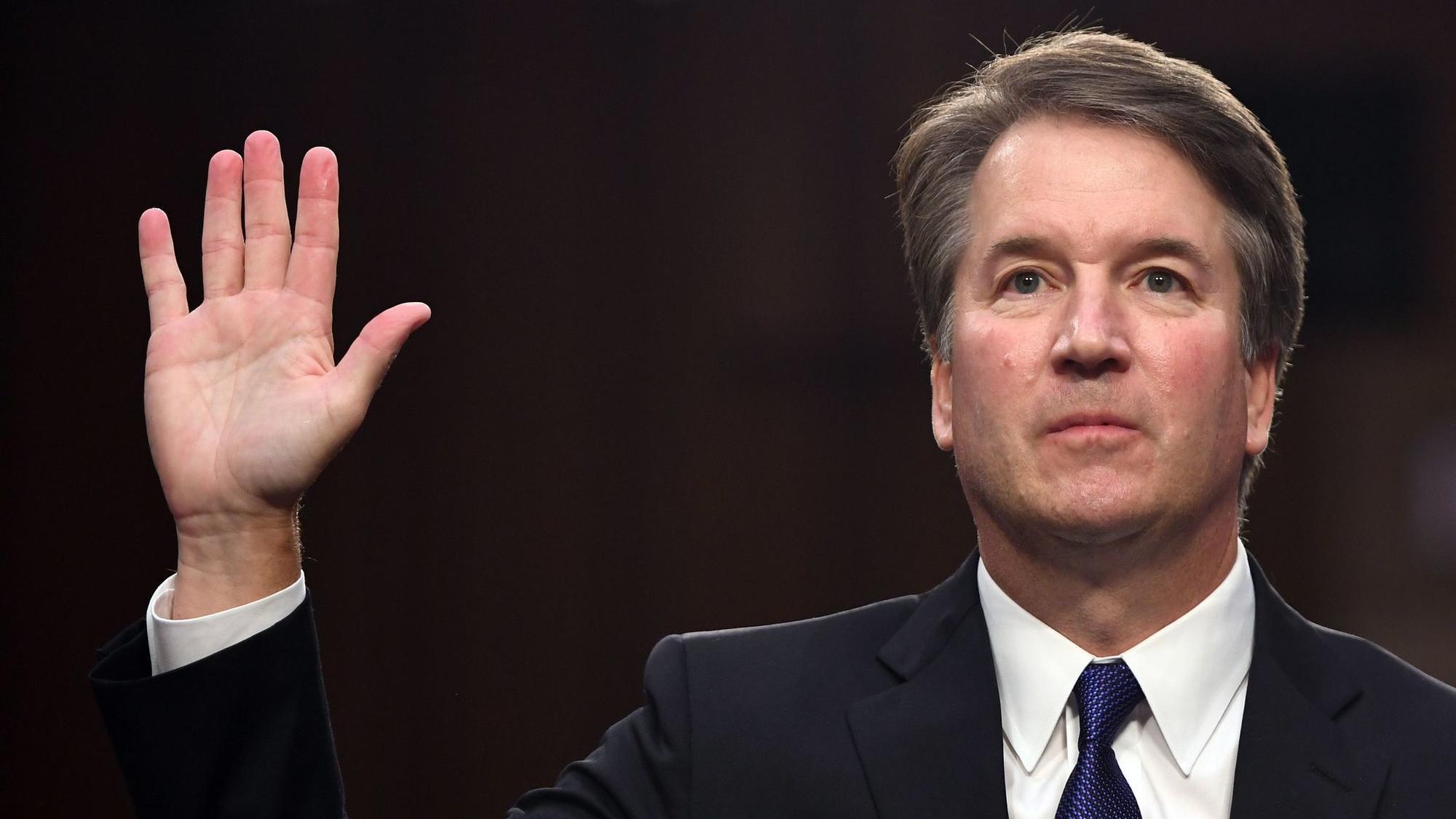 This time via Ronan Farrow and Jane Mayer in The New Yoker:  Senate Democrats Investigate a New Allegation of Sexual Misconduct, from Brett Kavanaugh's College Years.
The woman at the center of the story, Deborah Ramirez, who is fifty-three, attended Yale with Kavanaugh, where she studied sociology and psychology. Later, she spent years working for an organization that supports victims of domestic violence. The New Yorker contacted Ramirez after learning of her possible involvement in an incident involving Kavanaugh. The allegation was conveyed to Democratic senators by a civil-rights lawyer. For Ramirez, the sudden attention has been unwelcome, and prompted difficult choices. She was at first hesitant to speak publicly, partly because her memories contained gaps because she had been drinking at the time of the alleged incident. In her initial conversations with The New Yorker, she was reluctant to characterize Kavanaugh's role in the alleged incident with certainty. After six days of carefully assessing her memories and consulting with her attorney, Ramirez said that she felt confident enough of her recollections to say that she remembers Kavanaugh had exposed himself at a drunken dormitory party, thrust his penis in her face, and caused her to touch it without her consent as she pushed him away. Ramirez is now calling for the F.B.I. to investigate Kavanaugh's role in the incident. "I would think an F.B.I. investigation would be warranted," she said.

In a statement, Kavanaugh wrote, "This alleged event from 35 years ago did not happen. The people who knew me then know that this did not happen, and have said so. This is a smear, plain and simple. I look forward to testifying on Thursday about the truth, and defending my good name–and the reputation for character and integrity I have spent a lifetime building–against these last-minute allegations."
Emphasis mine–and more details in the piece.
There will be much made, and rightly so, of the fact that Ms. Ramirez had to think about her memories.  However, there are more than enough details provided to allow for further investigation.  This only strengthens the position I took in my previous post:  thoroughly investigate, or withdraw and nominate someone else.