Another "Meh" Jobs Report
March's Jobs Report was about as uplifting as the numbers in the past.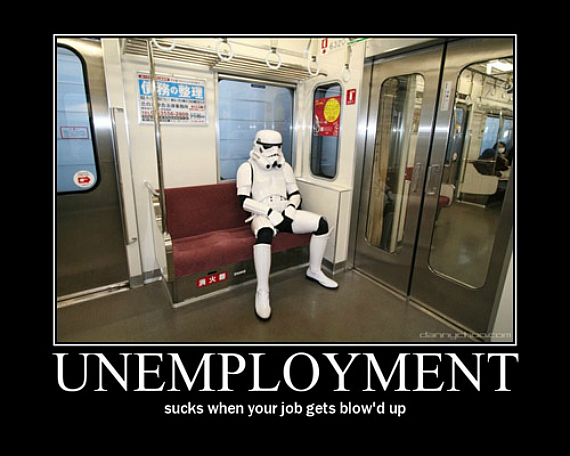 Heading into today's release of the March Jobs Report, the consensus among economists and stock market analysts was calling for a net increase of roughly 200,000 jobs in March, a number largely consistent with the numbers that we saw in January and February. As I've noted in the past, this is a number that is barely enough to keep up with population growth and new entrants into the job growth, and hardly where we need to be to move the economy forward and get those people who have been employed for a year or more back to work. As it turns out, this kind of okay but not really that great number is exactly what we got this morning:
In March, the number of unemployed persons was essentially unchanged at 10.5 million, and the unemployment rate held at 6.7 percent. Both measures have shown little movement since December 2013. Over the year, the number of unemployed persons and the unemployment rate were down by 1.2 million and 0.8 percentage point, respectively. (See table A-1.)

Among the major worker groups, the unemployment rate for adult women increased to 6.2 teenagers (20.9 percent), whites (5.8 percent), blacks (12.4 percent), and Hispanics (7.9 percent) showed little or no change. The jobless rate for Asians was 5.4 percent (not seasonally adjusted), little changed from a year earlier. (See tables A-1, A-2, and A-3.)

(…)
Total nonfarm payroll employment rose by 192,000 in March. Job growth averaged 183,000 per month over the prior 12 months. In March, employment grew in professional and business services, in health care, and in mining and logging. (See table B-1.)

Professional and business services added 57,000 jobs in March, in line with its average monthly gain of 56,000 over the prior 12 months. Within the industry, employment increased in March in temporary help services (+29,000), in computer systems design and related services (+6,000), and in architectural and engineering services (+5,000).

In March, health care added 19,000 jobs. Employment in ambulatory health care services rose by 20,000, with a gain of 9,000 jobs in home health care services. Nursing care facilities lost 5,000 jobs over the month. Job growth in health care averaged 17,000 per month over the prior 12 months.

Employment in mining and logging rose in March (+7,000), with the bulk of the increase  occurring in support activities for mining (+5,000). Over the prior 12 months, the mining and logging industry added an average of 3,000 jobs per month.

Employment continued to trend up in March in food services and drinking places (+30,000). Over the past year, food services and drinking places has added 323,000 jobs.

Construction employment continued to trend up in March (+19,000). Over the past year, construction employment has risen by 151,000.

Employment in government was unchanged in March. A decline of 9,000 jobs in federal government was mostly offset by an increase of 8,000 jobs in local government, excluding education. Over the past year, employment in federal government has fallen by 85,000.

Employment in other major industries, including manufacturing, wholesale trade, retail trade, transportation and warehousing, information, and financial activities, changed
little over the month.

(…)

The change in total nonfarm payroll employment for January was revised from +129,000 to +144,000, and the change for February was revised from +175,000 to +197,000. With these revisions, employment gains in January and February were 37,000 higher than previously reported.
There isn't really a whole lot more to add to the report itself. The New York Times, CNBC, and Reuters all have their own summaries on today's numbers and, so far at least, Wall Street seems to be fairly unimpressed by the report. At the very least, what this is likely to mean in the short term is that the Federal Reserve will continue to be reluctant to easy up on the easy money policies it has been pursuing for the  past several years now, although it's entirely unclear what benefit those policies are actually having outside of Wall Street.
More importantly, though, we've got yet another month of fair-to-middling job growth and that leads to the question of whether we're stuck in a rut or if we're living in the new normal. Looking back through the employment reports that have been released in the more than four years since the Great Recession was officially declared to be over, the trend has been quite obvious. With a few notable exceptions that have not been repeated in subsequent months, job growth has been in the same range between ~160,000 and ~200,000 new jobs added per month. As noted, that number is barely enough to make up for population growth and it means that we remain in the longest jobs recession in post World War II history. Indeed, as the The New York Times notes in an article posted to its website well before today's numbers were released, the phenomenon of long term unemployment has become all too common in the economy of the 2010s. The White House will put its usual positive spin on today's report, but there's really nothing good here for anyone who wants to see a health economy. Indeed, given the early indications that First Quarter 2014 Gross Domestic Product numbers are likely to be very weak, we could be looking at yet another year of mediocre jobs growth. And that could have some interesting political implications.