Aqua Buddha Comes Back To Haunt Jack Conway In Kentucky
Jack Conway's "Aqua Buddha" ad has come back to haunt him in the polls, and may become the act that seals his fate on Election Day.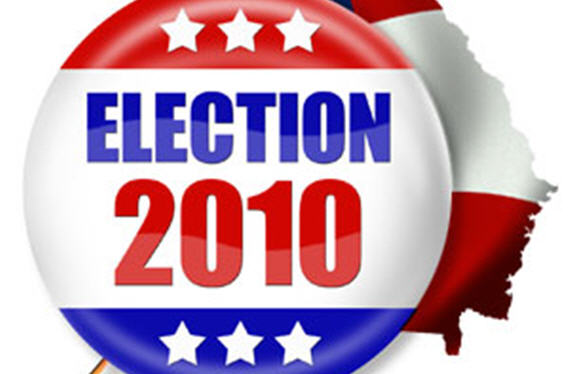 Jack Conway's decision to run an ad focusing on Rand Paul's college years, which was perceived by many as questioning Paul's Christianity, has apparently hurt him quite substantially in the closing week of the Kentucky Senate campaign:
A series of new polls show that Kentucky Democratic Senate candidate Jack Conway's now-infamous "Aqua Buddha" ad may have dramatically backfired and turned scores of wavering voters towards tea party favorite Rand Paul.

Conway's disapproval ratings have jumped dramatically over the past week, a trend that makes it an even steeper challenge for the state attorney general to knock off Paul in the race to succeed GOP Sen. Jim Bunning. And the sharp turn-of-events has come in the immediate aftermath of Conway gaining serious traction in the race, when he appeared to have effectively moved it into a dead heat after waging a series of attacks against Paul's views on Medicare.

Now with less than a week to go until Election Day, it seems unlikely that the contours of the race will change once again – though there was new drama on Monday when, outside a Paul-Conway debate, a Paul supporter appeared to have stomped on the head of a liberal activist. Both men have denounced the incident, but Conway has called on Paul to apologize to the victim.

While people close to Conway say they're still optimistic, public polling shows Paul as a clear favorite in the final days of the campaign. Some of the state's most astute political analysts believe Conway's ad may have sealed his defeat. The ad questioned Paul's religious convictions in referencing his youthful mocking of the Southern Baptist-backed administration at his alma mater, Baylor University.

"I think Conway made a really big mistake by injecting religion into the campaign," Senate Minority Leader Mitch McConnell (R-Ky.) told POLITICO. "It was the turning point."
As I noted yesterday, Public Policy Polling has Paul leading Conway by thirteen points in the first poll to come out since the ad controversy has had time to make its way into the public consciousness, but most importantly it is clear that the ad has hurt Conway and had virtually no impact on Paul:
There's been no change in Rand Paul's favorability numbers in the wake of the controversial 'Aqua Buddha' ad. He's at a net +6 (49/43), virtually identical to his +5 (45/40) a month ago. Jack Conway has seen his numbers plunge though. Where before voters split evenly in their assessments of him, giving him a favorability of 36/36, they now view him mostly in a negative light at -13 (39/52).

There's little doubt the ad has backfired. 56% of voters say they think it was inappropriate to only 15% who think it was alright. Even Democrats feel by a 41/24 spread that it crossed the line and perhaps relating back to Conway's huge new deficit with independents they think it was wrong by a 68/7 spread.
Similarly, a new Fox News poll has Paul ahead by seven points and shows the favorable/unfavorable numbers decidedly not to Conway's advantage:
Rand Paul 48% Favorable/41%  Unfavorable
Jack Conway 38% Favorable/51% Unfavorable
And those numbers are further bolstered by an internal poll:
An internal GOP poll obtained by POLITICO paints a stark picture for Conway as well. According to the telephone survey of 1,200 people conducted Oct. 21, 83 percent of respondents had heard about the Aqua Buddha ad – and 69 percent believed it went too far, including 50 percent of Democrats. And as a result, 45 percent of voters were more likely to vote for Paul after viewing the ad, compared to 26 percent who were less likely, while 28 percent said it made no difference. The poll had a 3 percent margin of error.
As I noted at the time the ad controversy was brewing last week, Conway's ad was both dishonest and troublesome in that it distorted the facts about Rand Paul's faith and his position on policy issues like tax exemptions for religious institutions, and insinuated that someone who is not a believing Christian is not fit for public office. It's the same insinuation that Elizabeth Dole made two years when she unleashed the so-called "Godless Americans" ad on her opponent Kay Hagen:
The ad was widely denounced and Hagan even took the extraordinary step of filing suit over the ad. In the end, like Rand Paul, Hagan's poll numbers actually went up after Dole ran the ad and she ended up defeating Dole in a surprise that many attributed to negative reaction to the tone the campaign had taken in the final weeks.
Will the same thing happen in Kentucky? We'll find out on Tuesday, but based on the polls so far it looks like the only person who's been hurt by Jack Conway's attack ad is Jack Conway.