August Jobs Report Shows Continued Weakening Of Labor Market
Another bad jobs report threatens to undermine whatever good will the President had coming off the Democratic National Convention.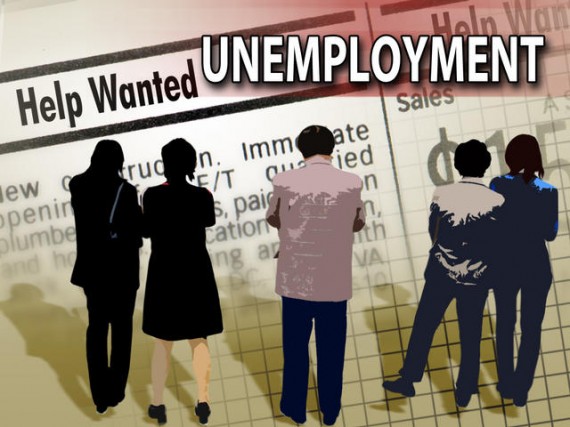 Ahead of today's report on the August employment situation from the Bureau of Labor Statistics, many analysts had raised their estimates of what we'd see based upon the report issued by ADP which showed more than 200,000 jobs created last month. Where the pre-ADP consensus was for somewhere around 125,000 net jobs created, by the end of the day yesterday, the consensus started to drift closer to a better, though still not very good, 150,000 net jobs created. Of course, as I've explained before, the correlation between the ADP report and the official statistics released by the BLS have been more of a coincidence in recent years than anything else, some months the two numbers are close to each other but most months they are not. This is largely because it does not measure the same groups of employers as the BLS and does not seasonally adjust its figures in the same manner that the BLS does. Additionally, ADP depends in large part on self reporting from clients that can often be months behind schedule for one reason or another.  It makes one wonder why analysts pay so much attention to the ADP report to begin with because, as it turns out, the official figures from the BLS could not have been more different:
Total nonfarm payroll employment rose by 96,000 in August, and the unemployment rate edged down to 8.1 percent, the U.S. Bureau of Labor Statistics reported today. Employment increased in food services and drinking places, in professional and technical services, and in health care.

The unemployment rate edged down in August to 8.1 percent. Since the beginning of this year, the rate has held in a narrow range of 8.1 to 8.3 percent. The number of unemployed persons, at 12.5 million, was little changed in August. (See table A-1.)

Among the major worker groups, the unemployment rates for adult men (7.6 percent), adult women (7.3 percent), teenagers (24.6 percent), whites (7.2 percent), blacks (14.1 percent), and Hispanics (10.2 percent) showed little or no change in August. The jobless rate for Asians was 5.9 percent (not seasonally adjusted), little changed from a year earlier. (See tables A-1, A-2, and A-3.)

In August, the number of long-term unemployed (those jobless for 27 weeks or more) was little changed at 5.0 million. These individuals accounted for 40.0 percent of the unemployed. (See table A-12.)

Both the civilian labor force (154.6 million) and the labor force participation rate (63.5 percent) declined in August. The employment-population ratio, at 58.3 percent, was little changed. (See table A-1.)

The number of persons employed part time for economic reasons (sometimes referred to as involuntary part-time workers) was little changed at 8.0 million in August. These individuals were working part time because their hours had been cut back or because they were unable to find a full-time job. (See table A-8.)

In August, 2.6 million persons were marginally attached to the labor force, essentially unchanged from a year earlier. (These data are not seasonally adjusted.) These individuals were not in the labor force, wanted and were available for work, and had looked for a job sometime in the prior 12 months. They were not counted as unemployed because they had not searched for work in the 4 weeks preceding the survey. (See table A-16.)

Among the marginally attached, there were 844,000 discouraged workers in August, a decline of 133,000 from a year earlier. (These data are not seasonally adjusted.) Discouraged workers are persons not currently looking for work because they believe no jobs are available for them. The remaining 1.7 million persons marginally attached to the labor force in August had not searched for work in the 4 weeks preceding the survey for reasons such as school attendance or family responsibilities. (See table A-16.)
The number that many people will focus on, of course, will be the fact that the Unemployment Rate dropped 0.2% from the 8.3% level it was at in July, but that would be a mistake. In an environment where a pathetically low 96,000 jobs are created, there's only one reason that the unemployment rate drops, and that's because people have stopped participating in the labor market as the highlighted text above reflects. If the labor force participation rate had stayed at the same level it was in July, the Unemployment Rate would have risen to 8.4%. If the labor force participation rate were at the level it was at when President Obama took office, the Unemployment Rate would be 11.2%. Indeed, the labor force participation rate today is at the lowest point it has been since September 1981, when the nation was in the midst of a major recession. As I've mentioned before, there are many reasons for this decline in labor force participation. Partly, of course, its due to the aging of the Baby Boom Generation and the likely decision by many of them to essentially retire early by giving up on looking for employment. By sheer numbers, though, that doesn't account for 368,000 people dropping out of the labor force in one month and no serious economist would argue that they would. To a large degree, these numbers reflect once again the fact that large segments of the public are simply giving up looking for work right now, sitting on the sidelines, and hoping that things will get better in the future. In a world where we are creating less than a hundred thousand jobs per months, that's a lot to hope for.
Looking deeper into the numbers, we see that there were some surprisingly bad numbers in important job sectors:
Employment in food services and drinking places increased by 28,000 in August and by 298,000 over the past 12 months.

Employment in professional and technical services rose in August (+27,000). Job gains occurred in computer systems design and related services (+11,000) and management and technical consulting services (+9,000).

Health care employment rose by 17,000 in August. Ambulatory health care services and hospitals added 14,000 and 6,000 jobs, respectively. From June through August, job growth in health care averaged 15,000 per month, compared with an average monthly gain of 28,000 in the prior 12 months.

Utilities employment increased in August (+9,000). The increase reflects the return of utility workers who were off payrolls in July due to a labor-management dispute.

Within financial activities, finance and insurance added 11,000 jobs in August. Employment in wholesale trade continued to trend up. Employment in temporary help services changed little over the month and has shown little movement, on net, since February.

Manufacturing employment edged down in August (-15,000). A decline in motor vehicles and parts (-8,000) partially offset a gain in July. Auto manufacturers laid off fewer workers for factory retooling than usual in July, and fewer workers than usual were recalled in August.

Employment in other major industries, including mining and logging, construction, retail trade, transportation and warehousing, information, and government, showed little change over the month.
That decline in manufacturing is concerning if only because that is the sector of the economy where employment had been increasing in recent months. It's possible that part of this decline is due to layoffs connected to traditional summer retooling, in which case we'd see that sector bounce back in the coming months, but as the report notes it appears that there was less retooling going on this summer than in the past, at least in the auto industry.  The results in areas like construction, transportation, and retail trade were apparently so meager that they weren't even worth laying out in the report. Ever since this jobs recession began, we've been wondering which sector of the economy would be the one that would lead the nation back to recovery. So far, it seems like none of them are, and that's worrisome.
In addition to bad news for August, today's report also contained significant downward revisions for June and July:
But job reports for June and July were revised lower. The June count fell from 64,000 to 45,000, while July's number came in at 141,000 from an originally reported 163,000.

Despite hopes that job creation would be better than expected, the monthly report fell short of economist expectations that 125,000 jobs were added for the month. The government said private payrolls increased by 103,000, about half the 201,000 that ADP reported Thursday.
Taking these numbers into account, the average net jobs created per month since the beginning of the year sits at 139.000 new jobs per month whereas it was at 153,000 last year. Neither of these numbers are all that good, of course, since they are not even at the level necessary to account for population growth. If this is the level we're going to see for the rest of the year, then you can forget about any hope that the jobs market will recover any time soon. Indeed, it seems fairly clear that, over the past year, the jobs market in the Unite States has weakened significantly and that it would not take much to push us into a month or two of job losses instead of pathetically bad job growth, although one has to wonder if anyone would notice the difference.
Already this morning, CNBC and Reuters are speculating that this bad jobs report will prompt the Federal Reserve Board to engage in another round of Quantitative Easing. While I suppose that's possible, the Fed has been traditionally reluctant to intervene in the economy on the eve of an election and many people who observe the body closely think it's unlikely that they will act before November. Even if they did, though, it's improbable that we'd see much of an impact from it. The first two rounds of QE did little more than contribute to run-ups in the stock market. There were no appreciable increases in GDP growth or jobs growth that went along with those moves in the S&P 500 and the DJIA. At this point, with interest rates effectively at zero or below once you take inflation into account, there seems to be very little that the the Fed can do to positively impact the economy. Indeed, as Ben Bernanke has said more than once in his recent appearances before Congress, the ball in that regard seems to be firmly in the hands of the political branches, who need to do something about the impending fiscal cliff before it sends us into another recession.
Politically, this is obviously not good news for the President and potentially brings an end to the post-convention high after his speech last night:
Reince Priebus, the chairman of the Republican National Committee, said the report was "a clear reminder that he has yet to keep his number one promise to fix the economy."

"The indisputable message of today's job report: We're not creating jobs fast enough, and we're certainly not better off than we were four years ago. Time is up Mr. President," he continued in his statement, sent just minutes after the Labor Department numbers were released.

"The millions of Americans who voted for Barack Obama in 2008 are realizing it's time to break up with this president," he continued. "He promised hope and change but delivered division and despair. With Mitt Romney we can do better."

(…)

"These numbers really reinforce my sense of where the race stands after both conventions," CNN Senior Political Analyst Ron Brownstein said after Friday's numbers were released. "To me, it felt like neither Mitt Romney nor Barack Obama really demonstrated a second gear that would really expand their coalition beyond what they came in with. And thus the race seems poised for just trench warfare with each side fighting to move very small margins among their various constituencies."

"This is not catastrophic enough to drop the bottom out from President Obama, but no tailwind behind him at all. And just setting us up for grinding trench warfare," he continued.

David Frum, another CNN contributor and a former speechwriter for President George W. Bush, said the numbers meant more people were giving up hope – and that was bad for Obama.

"For the president's point of view and the president's party, when people give up on looking for work, they also give up on trying to vote," Frum said. "They become detached from society. And those are the people he needs to motivate. They have to at least have hope. And here they are demonstrating when they quick looking for work they are giving up on hope."
Not surprisingly, the Romney campaign was out quite quickly with a statement on this report:
"If last night was the party, this morning is the hangover. For every net new job created, nearly four Americans gave up looking for work entirely. This is more of the same for middle class families who are suffering through the worst economic recovery since the Great Depression. After 43 straight months of unemployment above 8%, it is clear that President Obama just hasn't lived up to his promises and his policies haven't worked. We aren't better off than they were four years ago. My plan for a stronger middle class will create 12 million new jobs by the end of my first term. America deserves new leadership that will get our economy moving again."
The Obama camp's response isn't out yet because the law prohibits the White House from commenting on the jobs report until the markets have opened, but there's really not very much good one can say about this, a fact that Ezra Klein, Jared Bernstein, Ed Kilgore, and Matthew Yglesias all recognize. Yglesias says that the President may benefit politically from the fact that the Unemployment Rate went down, but I don't think that's likely given that every report this morning, even on MSNBC, is emphasizing that the rate only went down because of the collapse in labor force participation.
There's no good way to spin this report, the question is whether it will have an impact on the race going forward. As always that depends on how the campaigns react to it, and how the voters react to that. The next jobs report comes in the middle of debate season next month, and the final one before the election comes the Friday before the election itself. If we have two more months of bad news, that's something that the Romney campaign can exploit to their advantage. Whether it will be enough to eke out a victory is another question entirely.