Bad Arguments Against Brett Kavanaugh
There are good arguments as to why progressive Senators should vote against his confirmation. Let's stick to those.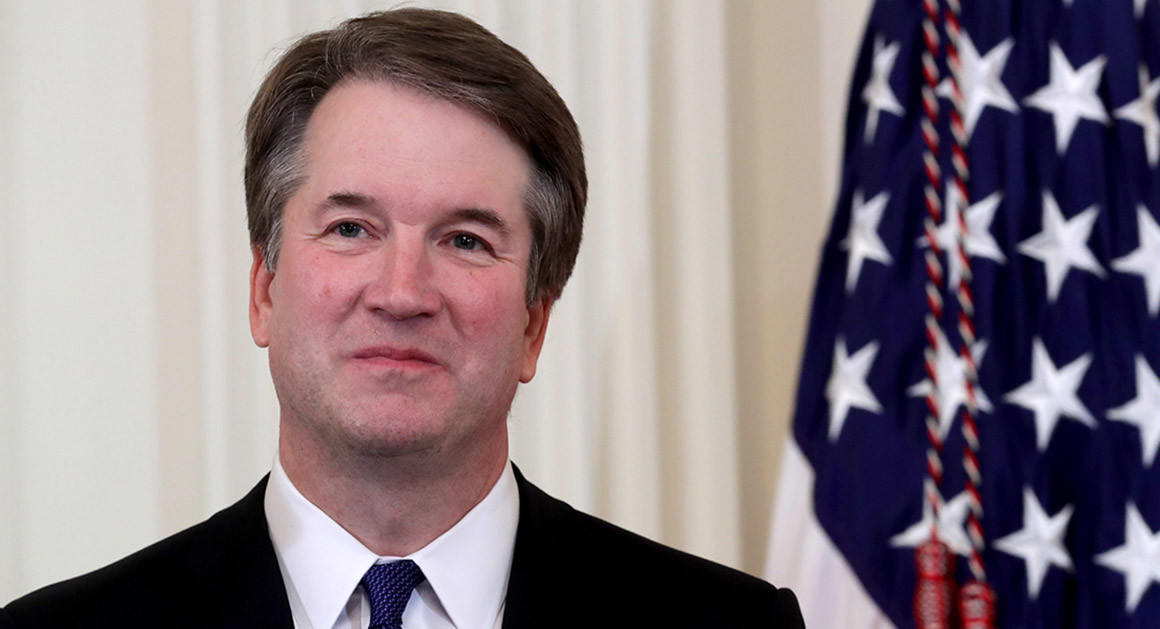 Democrats are, as one would expect, lining up in opposition to Brett Kavanaugh, President Trump's nominee to replace Anthony Kennedy on the Supreme Court. While he's enormously qualified in terms of intellect, education, and experience, there are good arguments as to why progressive Senators should vote against his confirmation.
There's reason to fear that he'll provide a fifth vote to overturn the constitutional right to abortion created by the Court in Roe v. Wade.
While he was part of Ken Starr's investigation of President Clinton, he had subsequently written a law review article contending that such investigations of sitting Presidents are a bad idea. While I happen to agree, that position creates something of a conflict of interest given that the President who appointed him just so happens to be under such an investigation.
One could also argue with credibility that, while replacing arch-conservative Antonin Scalia with a younger version is acceptable, replacing the relatively moderate Kennedy, who was frequently the swing vote on the Court, with an arch-conservative is bad for the 'country.
Given that Republicans have a majority in the Senate and that, with the help of Democrat Harry Reid, they've abolished the filibuster for judicial nominations, none of those arguments are likely to carry the day. But they're good faith arguments that may help Democrats win back the Congress in November.
Senator Bob Casey of Pennsylvania, though, is advancing a rather silly argument against Kavanaugh:
"In a nation with over 700 sitting federal judges, many of whom were appointed by Republican presidents, it is outrageous that President Trump will nominate from a list of just 25 dictated to him by the Heritage Foundation. This list is the bidding of corporate special interests hell-bent on handing health care over to insurance companies, crushing unions that represent working men and women, and promoting policies that will leave the middle-class further behind. Any judge on this list is fruit of a corrupt process straight from the D.C. swamp.

Heritage, which is an extreme Right organization, just released a new proposal to end protections for people with pre-existing conditions and gut Medicaid for seniors, people with disabilities, and children. They recently hosted a press conference for Republican attorneys general who are trying to eliminate those protections through the courts. In Pennsylvania, there are more than 5.3 million people (including 643,000 children) who have pre-existing conditions.

Heritage has also called labor unions – who helped build the middle class – "cartels." From the formation of the first permanent Pennsylvanian local labor union in Philadelphia in 1792, through the Lattimer massacre in Northeastern Pennsylvania, to the Homestead Strike in Western Pennsylvania to today's struggle to protect the right to organize, Pennsylvania workers have led the way to ensure that working people have basic rights, good wages, and benefits, like health care. The last thing working men and women in Pennsylvania need is another corporate justice on an increasingly corporate court.
First off, it's just disingenuous to call Heritage "an extreme Right organization." It's a rather mainstream conservative outfit that houses scholars with a wide range of views within that rubric.
Second, and more importantly, the President of the United States has nominated a candidate for the Supreme Court. The fact that he chose that individual from a list of judges that Heritage vetted and found desirable is simply irrelevant. Kavanaugh is either qualified to sit on the Supreme Court or he isn't.
Third, the whole "bidding of corporate special interests" business is absurd. Kavanagh is an independent judge serving on a US Court of Appeals. If he's taking money from corporate interests, he should be impeached immediately and his nomination to the Supreme Court rejected if not withdrawn. Otherwise, it's just a red herring.
Now, Casey is certainly within his rights to oppose Kavanaugh because he finds his votes in the various cases referenced above extreme or problematic. While I happen to think Presidents are entitled to the confirmation of their judicial nominees if they're intellectually and experientially qualified, it has long been accepted that ideology plays a major role in both the appointment and confirmation process. But just make the argument that having Kavanaugh on the Court would be bad for Pennsylvanians without cheap rhetoric about a corrupt process.