Bad Idea Of the Week: Sarah Palin For RNC Chair
The latest bad idea from some conservative pundits ? Sarah Palin for Chair of the Republican National Committee.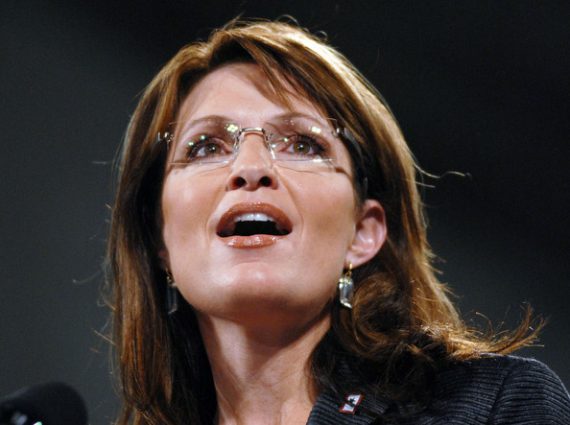 In the wake of Michael Steele's latest gaffe and the pressure that has mounted from some Republicans for his removal as RNC Chairman, some Republicans are putting forth the name of a possible replacement:
(CBS/ AP) Republican National Committee Chairman Michael Steele is in trouble with many in his party after speaking out against the war in Afghanistan. Some are even calling for him to be removed.

And, reports CBS News Senior White House Correspondent Bill Plante, there's talk in GOP circles that Sarah Palin should replace him.

John McCain's one-time running mate and former Alaska governor is, as Plante puts it, "the star of the Republican Party. She's the top endorser, top fundraiser — and now could be the party's top dog. Some members of the GOP base are calling for her" to take Steele's place.
This talk seems to have started with a piece over at NRO by Kevin Williamson, who threw Palin's hat into the ring:
Allow me to chime in with my usual observation on this subject: This is a job for Sarah Palin. Palin would be a much better RNC chairman than presidential candidate or freelance kingmaker. She'd raise tons of money and help recruit good candidates, i.e., she'd excel at doing the things Steele should have been doing instead of appointing himself Republican pundit-at-large.

A Chairman Palin would help set the right tone for the Republican party without having to get herself entangled in the minutiae of policy-development, which has not been her forte
Leaving aside the back-handed nature of that last statement —- Sarah Palin doesn't know much about policy so let's let her run the Republican Party ! —the problems with Williamson's idea seem rather manifest.
For one thing, Sarah Palin is clearly the most polarizing Republican in American politics today. She has high positive ratings among Republicans, but her national favorable ratings are worse today than they were at the end of the 2008 Presidential campaign. Making her the public face of the GOP would alienate the very independents that the party needs to attract in 2010 and 2012 to be successful, and seems unlikely to engender much confidence among the big money donors that an RNC Chairman is generally tasked with cultivating for donations.
Moreover, as James Poulous points out, it's quite clear that RNC Chair is not a position that Palin would be suited for:
The position of RNC Chair demands a disposition and an education that Sarah Palin does not possess and does not wish to learn. This is fine — few children will ever want to be Ken Mehlman when they grow up. There is a lot to hate about life as a party chair, and the job will go down in history as a gig that only the Macker could love. But the brute reality is clear: the next RNC Chair must perform, on command and on television, the full spectrum of on-message tricks, not just ringing platitudes but, turning on a dime, an encyclopedic host of policy details. The next RNC Chair must reek of competence the way Bill Clinton reeks of confidence.

Sarah Palin would be a much better party chair than Michael Steele, in the sense that a shot of tequila would be a better meal than a Chicken McNugget.
Moreover, if Palin wasn't interested in being Governor of Alaska for her full time, one can hardly believe she'll find the job of RNC Chairman all that interesting.
What the GOP needs in a chairman is the kind of party insider that is seen and not heard, and who knows how to raise money without alienating voters and, as Reid Wilson reports, that seems to be exactly what they're looking for:
Despite a brief round of stories this weekend, ex-AK Gov. Sarah Palin (R) is not a serious contender to chair the RNC. RNC members who control and influence big blocs of votes respect Palin, but they don't believe she will be a player in the party's future. Steele has made a few gaffes, but RNC members shudder to think of a Palin chairmanship.
Indeed.