Because Of ObamaCare, Uninsured People Won't Be Able To Buy Health Insurance Until November
Once again the Affordable Care Act meets the Law Of Unintended Consequences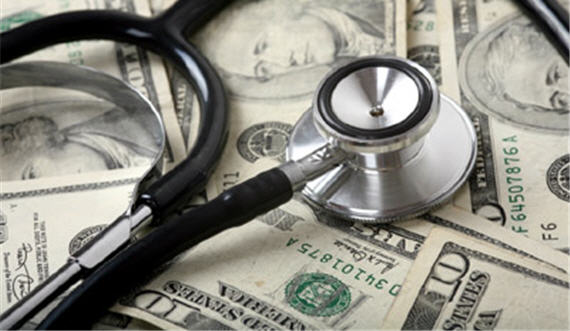 The Associated Press reports on another unanticipated consequence of the Affordable Care Act, the fact that you probably won't be able to buy health insurance until November if you don't have it already:
 Americans thinking about buying health insurance on their own later this year, or maybe switching to a different insurer, are probably out of luck. The policies are going off the market as a little-noticed consequence of President Barack Obama's health care overhaul.

With limited exceptions, insurance companies have stopped selling until next year the sorts of individual plans that used to be available year-round. That locks out many of the young and healthy as well as the sick and injured, even those who can afford to buy without government subsidies.

"Now they're stuck," said Bonnie Milani, an independent insurance broker in Los Angeles, who says she warned her customers last year that the change was coming. "It just closes everything down."

The next wide-open chance to sign up comes in November, when enrollment for 2015 begins in the government-run insurance marketplaces created by the health care law. Companies are following that schedule even for the plans they sell outside the federal and state exchanges.
There's nothing in the law that says that you can't buy insurance year round, of course, but the insurance industry says that the laws requirements are the main reason that thereis not likely to be much of a marker for their products during the seven month period between April and November:
The law, which requires nearly all Americans to be insured or pay a fine, bans insurers from rejecting customers because of poor health. The companies say that makes it too risky to sell to individuals year-round.

"If you didn't have an open enrollment period, you would have people who would potentially enroll when they get sick and dis-enroll when they get better," said Chris Stenrud, spokesman for insurer Kaiser Permanente. "The only insured people would be sick people, which would make insurance unaffordable for everyone."

The change makes individual policies work more like the job-based plans that already cover far more Americans.

(…)

Insurance broker Steve Bobiak of Frackville, Pa., said he learned only a couple of weeks ago that insurers were cutting off new policies.

"It's lousy communication out there," he said. "If we don't know, my God, how do they expect other people to know? It's terrible."

A survey by the Kaiser Family Foundation in mid-March found that 6 out of 10 people without insurance weren't aware of the Affordable Care Act deadline of March 31. The Obama administration, insurance companies and nonprofit groups scrambled to spread the word, often with messages that focused on the savings available to many people through government-subsidized plans sold on the marketplaces.

There wasn't much public discussion about people who prefer to buy policies outside the state or federal marketplaces, sometimes finding better deals or options more to their liking.

Health and Human Services spokesman Aaron Albright pointed to a note buried on the HealthCare.gov website: It says "in some limited cases some insurance companies may sell private health plans outside the marketplace and outside open enrollment" that satisfy the law's coverage mandate. It doesn't say how to find any companies doing that. Albright had no further comment.

Gary Claxton, a health law expert at the Kaiser Family Foundation, said it's "highly unlikely" that companies will offer such coverage after the deadline window fully closes. Some do still offer temporary plans, lasting from a month to a year. But those plans don't cover pre-existing conditions and don't get buyers off the hook for the law's tax penalty.

Nate Purpura, spokesman for eHealthInsurance.com, which sells policies from 200 companies across the nation, said at this point he knows of none planning to offer major medical insurance after this month, except to people with qualifying life events.
The linked article is unclear what a "qualifying life event" that would allow someone to purchase insurance outside of the open enrollment period might be, but it's not too hard to think of the situations where the need would arise. Someone who is no longer eligible to be covered under a parents plan due to a birthday that happens to fall between April and November, for example, would need to find a policy and likely be unable to. The same goes for someone who changes jobs, becomes unemployed or self-employed, or otherwise loses access to employer-provided coverage. More broadly, the unknown number of people who decided not to get health insurance before April 1st were likely not aware of the fact that they probably will not be able to do so for the next seven months. At the very least, this possibility was never discussed in the news media or made clear by the Obama Administration in the run up to the March 31st deadline. I also don't recall ever seeing this fact mentioned during my admittedly brief perusals of the Healthcare.Gov website. One suspects that many people are going to be in for a nasty surprise. 

As I noted, the law does not bar insurance sales outside of the open enrollment period. However, that's exactly what is happening thanks to the incentives that the law's requirements create. The White House and those Members of Congress will no doubt tell us that they didn't intend for this to happen, but that hardly matters. As with any complex piece of legislation, the PPACA is replete with unintended consequences that we've only come to know about once the law started to come into effect. In some sense, Nancy Pelosi was correct when she said that we'd have to pass the law to find out what's in it. The problem is that while precise consequences aren't always clear before a law like this is passed, the inevitability of unintended consequences of some kind is something that should have been anticipated. Indeed, I suspect that this is only the beginning of what we've really only seen the beginning of what we'll learn about Obamacare's impact on our health care system and our economy.