Obamacare October Enrollment Numbers Fall Far Short Of Goal
As expected, the enrollment numbers for Obamacare are far below where they were expected to be.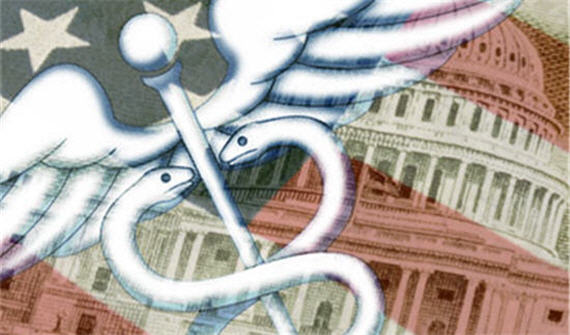 The Obama Administration has released enrollment figures for the state and Federal exchanges set up under the Affordable Care Act and, as expected, they fell far short of the goals that had been set, setting forth the possibility of huge problems to come if enrollment rates do not dramatically increase in the coming months:
WASHINGTON — New data shows that just over 106,000 people picked health plans in the first month of open enrollment through the state and federal insurance marketplaces established by the Affordable Care Act, a figure far lower than the Obama administration initially estimated would sign up during that period.

The bulk of the new enrollees — roughly three-fourths — signed up through the 14 state-run exchanges, according to data released by the Centers for Medicare and Medicaid Services. It said 76,391 enrolled through state marketplaces, some of which have technical problems of their own, while 26,794 signed up through the federal exchange.

Kathleen Sebelius, the secretary of health and human services, disclosed the much-anticipated numbers during a conference call with reporters on Wednesday, after House Republicans spent the morning grilling the White House chief technology officer, Todd Park, and other administration officials about how HealthCare.gov went so awry, and what is being done to fix it.

The White House has spent weeks trying to lower expectations about the enrollment figures, which have set off a pitched political battle among supporters and critics of the health overhaul, each seeking political advantage in the numbers.

One point of contention is around the way the Obama administration defines who, precisely, is enrolled.

The administration counts new enrollees as those who have "selected a marketplace plan." They are people like Hung Trang, a 60-year-old nail salon owner in Tampa, Fla., who has been trying for weeks to sign up for coverage. With some help from a counselor, called a "navigator," he has picked a plan, but has not yet committed to buy it.

The health insurance industry, though, says people like Mr. Trang do not count until they have agreed to pay.

"Paying the first month's premium is what needs to happen before coverage actually begins," said Robert Zirkelbach, a spokesman for America's Health Insurance Plans, the industry trade association. "Until a consumer makes their first-month premium, they can make a different coverage decision — including whether they want to buy coverage or not."

The administration reported that there were 846,184 competed applications in the state and federal marketplaces for plans that would cover a total of 1,509,883 Americans. It said 1,081,592 people had been "determined eligible to enroll in a marketplace plan."

In explaining the relatively low enrollment figures, administration officials cite problems with the federal website, which have clearly prevented people from signing up. But they also cite the experience of enrolling people under the Massachusetts health law, which suggests that many people enroll at the last minute.

When that state expanded health coverage, only 123 of the 36,167 people who ultimately signed up did so during the first month of enrollment. But more than 7,000 signed up during the final month. (Massachusetts, though, unlike the Obama administration, counted only people who had already paid their premiums as enrollees, according to Jon Kingsdale, who ran that state's health insurance exchange.)

There is still one month to go until the Dec. 15 deadline for signing up for coverage that begins Jan. 1; the initial enrollment period does not close until March 31. So administration officials, and some outside experts, say these early numbers do not reveal much.

"These numbers are interesting," said David Simas, the White House point man on the health law, "but in terms of any kind of insight into the success of the program, they're not the central indicator."
The biggest takeaway from these numbers, of course, is the fact that the Federal Exchange, which covers the majority of the country, accounts for less than 27,000 of the 106,000 people that the Administration is counting as enrolled. That's less than a quarter of the total number, and far less than what was projected for the first month of operation. Additionally, of the remaining 80,000 or so, the vast majority appear to have come from California, which has its own exchange. Given that California has the highest population of any state in the nation, it isn't surprising that they'd turn in a high number of enrollees, but that state alone accounts for nearly half of the remaining number of people who meet the Administration's definition of "enrolled." That's not necessarily a good sign for the system going forward.
With all of the technical problems that the Federal Obamacare Exchange website has had, problems that have in some cases been duplicated at the state level although apparently at a far less severe rate, it's not surprising that the numbers are as low as they are. Indeed, the Administration has spent the better part of a month laying the groundwork for today's report. However, that doesn't make the number any more problematic because it means that there will need to be a very sharp up-tick in enrollment over the coming weeks and months. By enrollment, of course, I mean actual enrollment in a policy and payment of a premium, not the somewhat open-ended definition that HHS is using here, which seems to count as "enrolled" anyone who has selected a policy but not paid for it, which is like counting a book on Amazon as "purchased" if someone put it in their shopping cart but didn't bother to go forward with paying for it. Perhaps these people will ultimately go back to the website and pay for the policy that selected, or select a different one, but we don't know that for sure, and it strikes me as somewhat disingenuous to count people who haven't actually enrolled in anything as being "enrolled."
As I've said in previous posts this week about this issue, it's certainly possible that we'll see all of this turn around rather quickly. If the website is fixed by November 30th as promised, perhaps that will draw people back onto the web and back into buying policies before the December 15th deadline for buying policies that will go into effect on January 1st. If not, perhaps there will be a huge surge between now and March 31st when the current period of open enrollment ends. If that happens, then we may look back on all of these problems as a bump in the road. At the same time, though, it's also possible that the disastrous roll out of the Affordable Care Act will continue down the road it has been heading for six weeks now. If that's the case, then the White House, and the nation, are going to have some  huge headaches to deal with next year and in the years that follow.