Biden, Sanders Lead Early 2020 Democratic Polls
Former Vice-President Biden and Vermont Senator Bernie Sanders are, not surprisingly, leading the early polls for the 2020 Democratic nomination.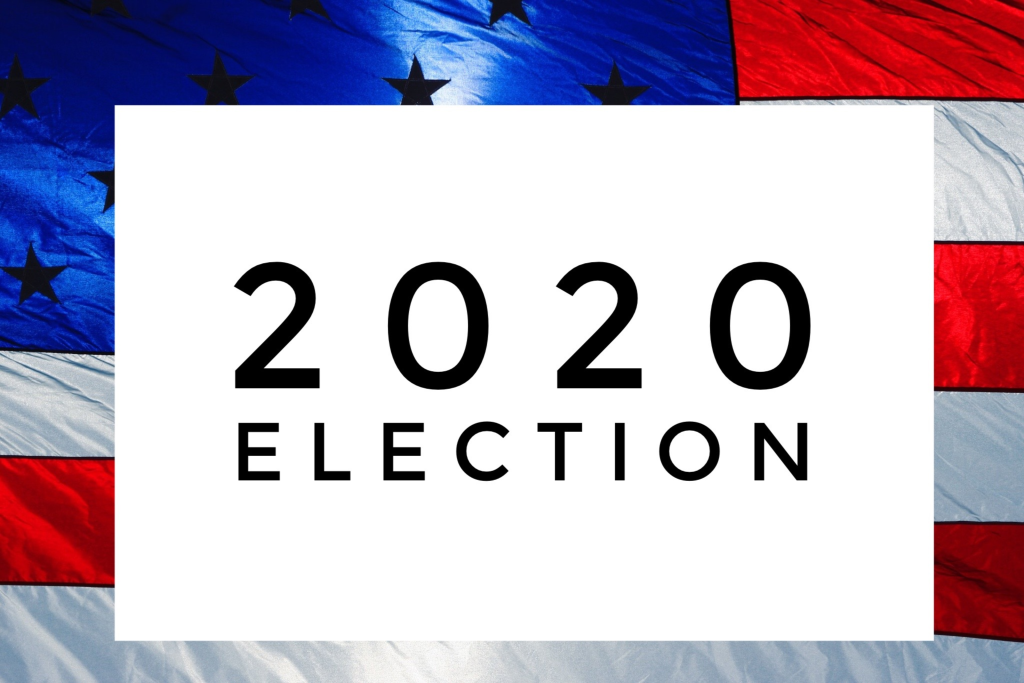 With the midterm elections over and the year winding down, attention is inevitably turning to the 2020 race for President and, while it's far too early to start speculating about the direction the race might take, the polls are starting to come out and some familiar name are showing up at the top of the list.
On Friday, for example, CNN and SSRS released a national poll of Democrats and found former Vice-President Joe Biden at the top of the list:
As candidates for the Democratic nomination for president in 2020 begin to declare their intentions, a handful of potential candidates hold on to most of the early support, according to a new CNN poll conducted by SSRS, and Texas Congressman Beto O'Rourke is a new addition to the top tier.

Former Vice President Joe Biden continues to top the list when the potential Democratic electorate is asked who they'd be most likely to support for the nomination, with 30% saying they would back him. Vermont Sen. Bernie Sanders lands in second with 14%. Support for each is about the same as in October. O'Rourke lands in third with 9%, up 5 points since October. New Jersey Sen. Cory Booker follows at 5%. California Sen. Kamala Harris aAdd Newnd Massachusetts Senator Elizabeth Warren have each dropped 5 points since October and are now below 5% support.

None of the other 14 possible candidates tested hits 5% support.

More than a year out from any primaries or caucuses and with most candidates undeclared, there are few meaningful demographic or political differences in the nomination race. One that helped define the 2016 battle for the Democratic nod between Hillary Clinton and Sanders continues on, with Sanders garnering much more support among younger voters (22% among those under age 45) than he gets among the older crowd (7% of those age 45 and up back him).

Rep. John Delaney of Maryland is the only fully declared candidate in the field of polled candidates, and former Secretary of Housing and Urban Development Julian Castro announced earlier this week that he is forming an exploratory committee. Neither earns 1% in the poll. Others have taken public, though not formal, steps toward running, and several have already made visits to the early primary states of Iowa and New Hampshire.

O'Rourke, the only candidate to make significant gains since CNN last polled on the race in October, said late last month that he hasn't ruled out a run for president, a shift from his flat denials of a run for the White House during his unsuccessful campaign for Senate earlier this year.

Among all adults, the top tier candidates are generally viewed more positively than negatively. Warren is one exception. She is a frequent target of President Donald Trump, and views of Warren tilt narrowly negative: 32% see her unfavorably, 30% favorably.

Among the potential Democratic electorate, however, Biden, Sanders, Warren, Booker, O'Rourke and Harris are all seen far more positively than negatively, with O'Rourke and Harris still unknown by a majority.

The size of the field suggests the race could go deep in to the primary season, a prospect many Democrats would like to avoid. The poll finds 51% of Democrats and Democratic-leaning independents say it would be better for the party if one strong candidate emerged early on as the clear front-runner for the nomination, while 41% said they'd prefer a number of strong candidates to compete for the nod. That's a reversal from 2015, when 53% said they wanted to see a number of strong candidates contend for the lead, but only Hillary Clinton and Sanders ended up finding substantial support.
Comparing this poll with the one that CNN and SSRS poll took back in October, a few things stand out:
In the October poll, former Vice-President Joe Biden stood at 33% and he stands at 30% in the December poll;
In the October poll, Senator Bernie Sanders stood at 13% and he stands at 14% in the December poll;
In the October poll, Congressman Beto O'Rourke stood at 4% and he stands at 9% in the December poll;
In the October poll, New Jersey Senator Cory Booker stood at 5%, and he remains at that level in the December poll;
In the October poll, California Senator Kamala Harris was at 9%, but she has slipped to 4% in the December poll;
In the October poll, Massachusetts Senator Elizabeth Warren was at 8%, but she has slipped to 3% in the December poll;
All of the other candidates polled by CNN and SSRS in either October or December garnered 5% or less of the responses in the poll.
In addition to SSRS, CNN will also be teaming up with The Des Moines Register during this campaign season to track the first electoral test of the 2020 Campaign and last night, they released the first poll of Hawkeye State Democrats:
Former Vice President Joe Biden holds the pole position in the first CNN/Des Moines Register/Mediacom poll among likely 2020 Democratic caucusgoers, with Vermont Sen. Ber

The new Iowa Poll finds 32% of likely caucusgoers saying they back Biden as their first choice, 19% Sanders, 11% O'Rourke, 8% Massachusetts Sen. Elizabeth Warren, 5% California Snie Sanders and Texas Rep. Beto O'Rourke joining him as the only possible candidates in the field with double-digit support.en. Kamala Harris, with the rest of the 20-person field testing below 5% support.

The top three candidates in Iowa, including O'Rourke's third-place ranking, match the top three in a national CNN poll released Friday. Early results nationally are often driven by name recognition, but in Iowa, the campaign is already underway, with several of the tested candidates having made multiple visits to the state, and at least one having already visited all 99 of the state's counties.

Iowa's caucusgoers, who get the first formal say in who the party's nominee will be, mostly say they are looking for a winner (54% want a candidate who can defeat Trump) over ideological purity (40% want one who shares their positions on major issues). Those who prioritize a winning candidate are more apt to back Biden and O'Rourke than the overall pool of likely caucusgoers (36% in that group say they favor Biden, 14% Sanders, 14% O'Rourke) while Sanders outperforms his overall number among those looking for a candidate who shares their issue positions (30% Biden, 26% Sanders, 8% O'Rourke).

Overall, more say that nominating a seasoned political hand (49%) would be a better way for the Democrats to try to to defeat Trump than to nominate a newcomer to politics (36%), and the bevy of senators (plus one congressman) atop the field may reflect that preference. The political newcomers tested — businessmen Tom Steyer and Andrew Yang — both failed to register much support in the poll.
Obviously, this poll is far too early to tell us much of anything about the state of the race or give us a realistic picture will be a year from now when the Iowa Caucuses are about two months away. More likely than not, several of the candidates included in these polls will decide not to run after all while others will find the fortunes improve or fall behind depending on how the race, and the political situation, goes over the coming twelve months. Additionally, as has been said at this point in other Presidential election cycles, what we're essentially seeing here is reflective as much of name recognition as it is anything else. This is why you see names like Joe Biden and Bernie Sanders at the top of the list, although the fact that Biden is out-polling Sanders at this point is interesting given the fact that Sanders nearly won the Iowa Caucuses in 2016, an event that helped propel him to a win a week later in the New Hampshire Primary, which in turn led to a far more successful primary run than anyone was expecting.
The other thing that stands out about both polls is that Democrats both nationally and in Iowa are saying about the kind of candidate they want to see and how they'd like the race for the nomination to proceed. In the first respect, both groups are saying by large pluralities that they would prefer to see candidates who can win nationally in a General Election against President Trump than they are with a candidate who meets some standard of ideological purity. This is potentially a problematic sign for candidates such as Sanders, Elizabeth Warren, and others whose primary claim to fame is their appeal to the progressive wing of the Democratic Party. While this group has become more powerful within the party as a whole, it seems evident that it doesn't really represent the kind of candidate likely to be able to win at a national level in a General Election. Numbers like this, then, are arguably a boost to a candidate like the former Vice-President, whose appeal across ideological and demographic lines is apparent. At the same time, of course,
As I said, it's still far too early to look at these polls with any sort of predictive value. However, they do establish something of a baseline from which we'll be able to track where the candidates and the race stands over the course of the next year. Keeping in mind, though, that anything can happen between now and then, I would not spend too much time worrying about the significance of these numbers.