Biden to Ban Menthol Cigarettes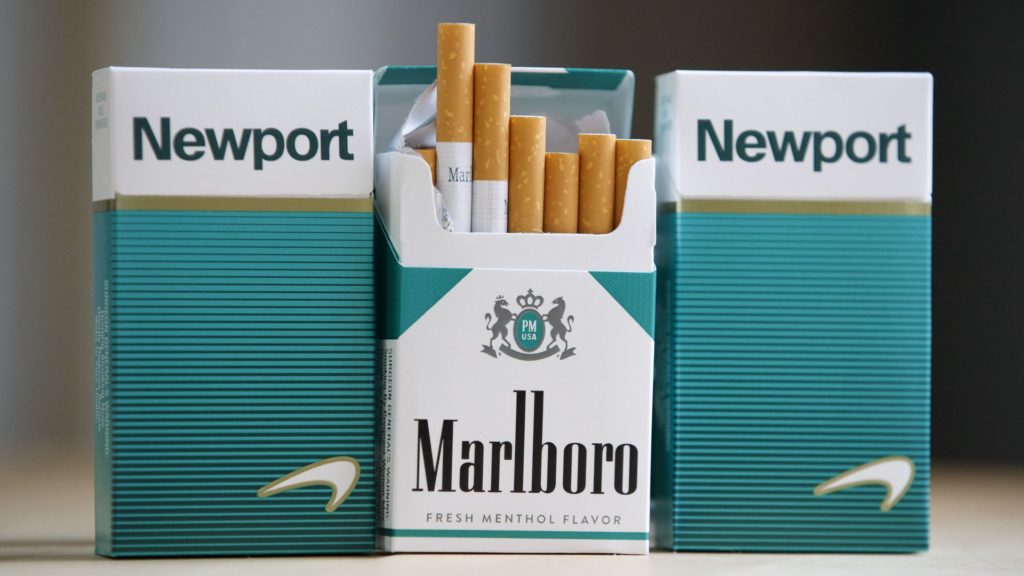 After years of pleas from health advocates, particularly in the Black community, President Biden appears poised to issue a ban on menthol-flavored tobacco products.
WaPo's Laurie McGinley ("Biden administration expected to announce plan to ban menthol cigarettes") reports:
The Biden administration is expected to announce this week that it will propose a ban on menthol cigarettes, an action urgently sought by tobacco opponents and civil rights groups that say African Americans have been disproportionately hurt by the industry's aggressive targeting of Black communities.

The administration also is poised to say it will seek to ban menthol and other flavors in mass-produced cigars, including small cigars popular with young people, according to administration officials familiar with the situation who spoke on the condition of anonymity because they are not authorized to discuss it publicly.

It could be years before such bans would take effect, but the administration's announcement is likely to be hailed by antismoking organizations as a critical and long-overdue step in curbing tobacco use and improving public health. Despite sharp declines in smoking in recent years, tobacco use remains a leading source of illness and death in the United States and worldwide, especially among people of color.

Civil rights organizations and health groups press Biden for a menthol cigarette ban

Antismoking groups have been frustrated for years by Washington's inaction on menthol cigarettes and have turned to states and localities to request bans, with mixed success. They became more optimistic about a possible federal ban in recent months amid President Biden's repeated vows to reduce health disparities made glaringly obvious by the coronavirus pandemic, and efforts by the Black Lives Matter movement to focus on institutionalized racism.

The Food and Drug Administration faces a court deadline Thursday to respond to a 2013 citizen petition seeking a menthol-cigarette ban. The suit was filed by public health groups last year to compel the FDA to respond to the petition. It is pending in federal district court in Northern California.

"There is not an open question on whether menthol in cigarettes is harmful — the evidence is overwhelming and consistent," Joelle Lester, director of commercial tobacco control programs at the Public Health Law Center at Mitchell Hamline School of Law in Minnesota, said in a recent interview. The law center led a group of 19 public health organizations to file the 2013 petition.

"The Biden administration doesn't know how to solve every problem. But they know what to do here, and they can do it," Lester said.
My reflexive position on matters such as these is that education, not regulation, is the right path. Not only is it paternalistic for the government to ban a particular variant of a product—especially one favored predominantly by a historically marginalized group—but the legal basis for doing so is at best dubious.
Yes, Congress had delegated its authority in this area—as it has in so many areas—to Executive branch regulatory agencies. So long as the administration follows the protocols of the Administrative Procedures Act, including prepublication in the Federal Register, they likely have the power to do this. But the basis for doing so, that menthol makes the product slightly more addictive, seems a stretch.
Still, the notion that this variety is particularly popular in the Black community is well-established. Indeed, in my Army days in the late eighties and early nineties, it was the subject of much joking among the Black soldiers I knew. Newports, in particular, were considered a "Black" cigarette.
It was no accident: the marketing by the tobacco companies heavily pitched the product to Black consumers.
This may simply be a case where the crisis outweighs the comparatively marginal impact on individual choice.