Big Gains for Romney in CA
Of course, these voters are walled off from the process, so they don't matter.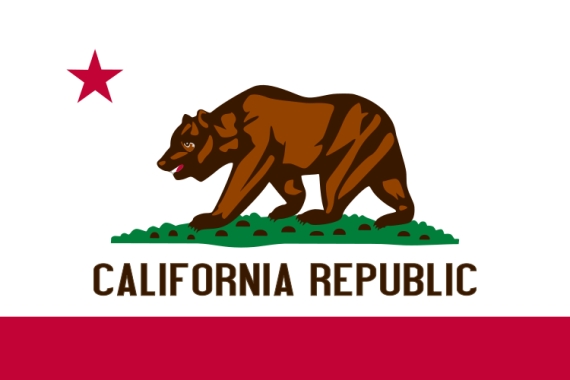 Via KCBS :  CBS 5 Poll: Romney Gains 8 Points On Faltering Obama In California
Obama had led by 22 points in the CBS 5 tracking poll released four weeks ago. Obama now leads by only 14 points, an 8-point improvement for Romney. At the same time, the poll found U.S. Sen. Dianne Feinstein's support for her re-election bid remained largely unchanged, month-on-month, suggesting that the erosion in Democratic support is not across-the-board, but contained to Obama.
On the one hand, any gain is welcome news for a given candidate.  However, this bolsters the point I was making earlier this week in my post Love the Tracking? Hate the College.
If we elected the president via popular vote, then this move of eight points in the population-rich state of California would be potentially big news.  Indeed, such a shift helps explain some of the movement in the national polling numbers.  This fact, however, underscores how shifts in aggregate public opinion can still not lead to significant shifts in the electoral college outcomes.  Romney doesn't need any votes in CA.  Indeed, as far our current system is concerned losing CA close is no different than losing all the votes in the state, as the EC results would be the same.
The poll currently puts the race in CA at 53%-39% Obama amongst likely voters with 4% undecided and 4% polling for "other."
If those numbers are accurate and hold, that would give Obama a far less impressive win than his 61%-37% win over McCain in CA in 2008 (although note that Romney is still in McCain territory, numbers-wise).
BTW, it would behoove some commentators to look at some history before gloating—because Romney moving from 31% to 39% is more the numbers coming into line with the most recent election/an indication of how badly Romney was polling in CA prior to now.
Indeed, speaking of historical references, here are the CA races dating back to 1992:
2004:  Kerry 54%, Bush 45%
2000:   Gore 53.45%, Bush 41.65%
1996:   Clinton 51.10%, Dole 38.21%
1992:   Clinton 46.01%, Bush 32.61%, Perot 20.63%
(Of course, CA was consistently Republican in the 1968-1988 period).
Really, it seems reasonable to assume that as we get closer to voting, and as people engage, that the numbers in CA would further tighten and that Romney will actually will probably win in the low 40% range in the state.  Of course, to underscore my point about the electoral college, he will win exactly 0 electoral votes as a result.
Source for 1992-2000, Dave Leip's Atlas of U.S. Presidential Elections