Boys Names 1960-2012
Last week, I noted a post from Jezebel showing the popularity of girls names over the past 52 years. Today, they've done something similar for boys names.
It starts in 1960 with David at the top of the list: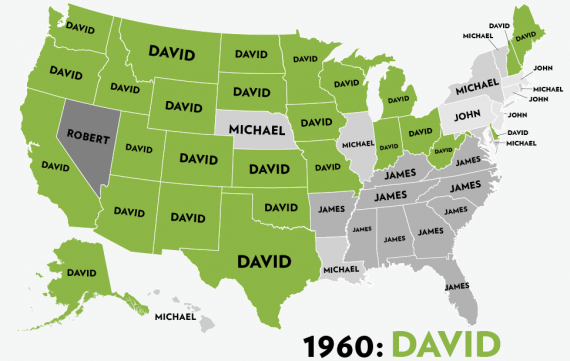 It appears that this was the end of the run for David, though, because within a mere five years Michael was dominating the land: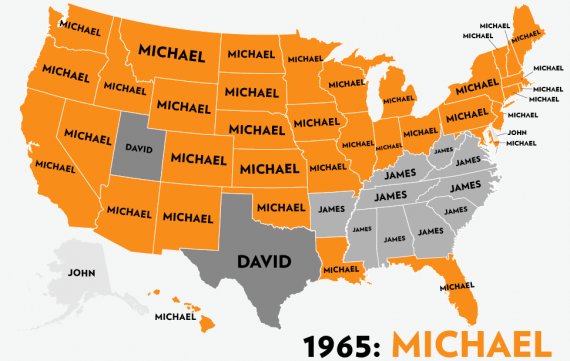 Michael's dominance continued for some 30 years until Jacob started to take over, although his dominance hasn't lasted for long as a slew of other names seem to be taking hold in various parts of the country, although Michael still seems to have a redoubt in New York, New Jersey, and Delaware: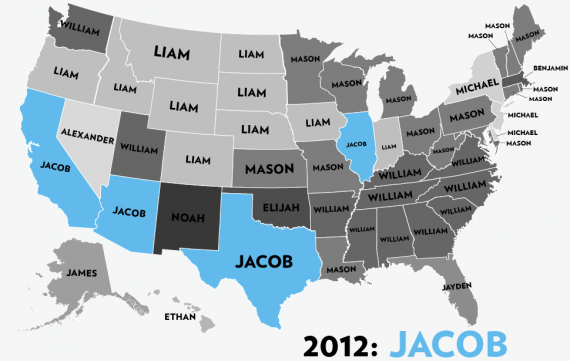 As with last week's post, there is a pretty cool animated GIF at the link showing all of this.