Bush Declines Invitation To Join Obama At Ground Zero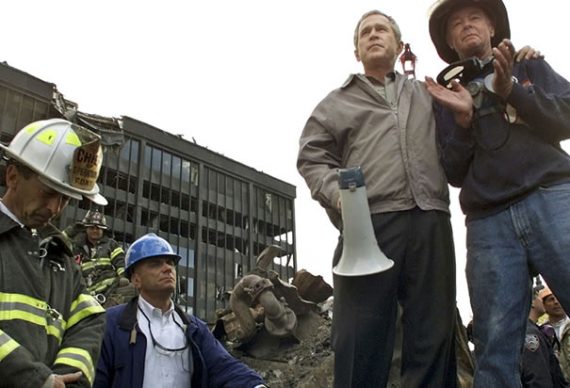 Former President Bush has declined an invitation to join President Obama at Ground Zero on Thursday:
WASHINGTON — Former President George W. Bush has declined an invitation to join President Barack Obama at a New York City ceremony later this week marking the death of al-Qaida leader Osama bin Laden, NBC News reported on Tuesday.

The White House said that Obama on Thursday will visit ground zero, the site of al-Qaida's attack on the World Trade Center, and meet with the families of those killed nearly 10 years ago on Thursday.

"President Bush will not be in attendance on Thursday," The New York Times quoted his spokesman David Sherzer as saying. "He appreciated the invite, but has chosen in his post-presidency to remain largely out of the spotlight. He continues to celebrate with Americans this important victory in the war on terror."

Bush, whose presidency was defined by the al-Qaida-led Sept. 11, 2001, attacks on the United States and the subsequent wars in Afghanistan and Iraq, has largely maintained a low public profile since leaving office.

Bush plans to mark the 10-year anniversary of 9/11 at ground zero in September, NBC reported.
It strikes me that both Presidents made the right decision here. President Obama's magnanimity toward his predecessor, and President Bush's decision to stay on the sidelines and let the nation see one President at a time.