California, Two Other States, Legalize Recreational Marijuana
The fight for marijuana legalization advances in California.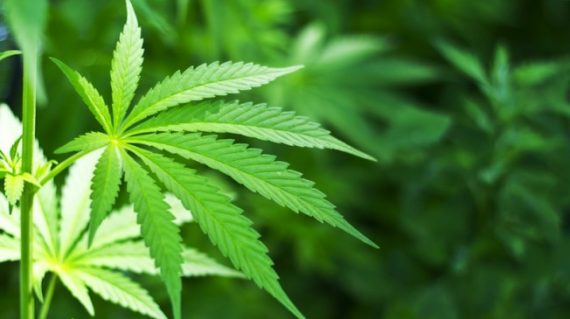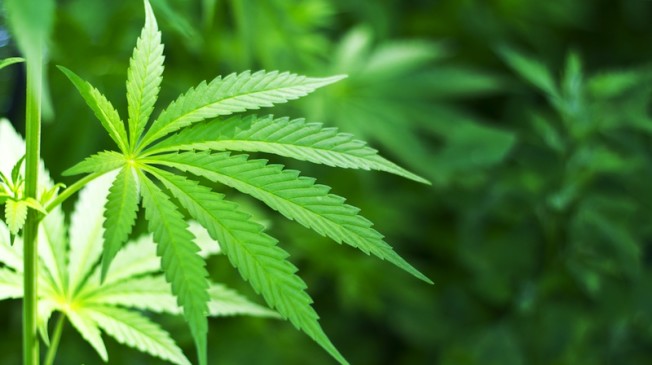 Californians and residents of two other states became the latest voters to legalize marijuana in a development that could run up against policy making under a Trump Administration:
California, Massachusetts and Nevada legalized marijuana on Tuesday in what advocates said was a reflection of the country's changing attitude toward the drug.

Leading up to the election, recreational marijuana use was legal in four states: Alaska, Colorado, Oregon and Washington, along with Washington, D.C.

With the addition of California, Massachusetts and Nevada, the percentage of Americans living in states where marijuana use is legal for adults rose above 20 percent, from 5 percent.

Representative Earl Blumenauer, Democrat of Oregon and a supporter of legalization, said Tuesday's votes would add to the pressure on the federal government to treat cannabis like alcohol, allowing each state to decide on its own regulations.

"The new administration is not going to want to continue this toxic and nonproductive war on drugs," Mr. Blumenauer said.

The federal government's ban on the drug precludes the interstate sale of cannabis, even among the states that have approved its use. But Tuesday's votes created a marijuana bloc stretching down the West Coast, and Gavin Newsom, the lieutenant governor of California, said he saw an opportunity for the states where recreational marijuana is now legal to "coordinate and collaborate" on the issue, including applying pressure in Washington to relax the federal ban.

(…)

Supporters in California portrayed legalization as both a social justice and a criminal justice issue, saying the measure would help redress the disproportionate numbers of arrests and convictions among minorities for drug crimes.

"I think of this victory in California as a major victory," said Lauren Mendelsohn, the chairwoman of the board of directors of Students for Sensible Drug Policy, a group that has campaigned against the government's war on drugs. "It shows the whole country that prohibition is not the answer to the marijuana question."

Ms. Mendelsohn spoke at a celebration in Oakland for the passage of Proposition 64, as California's legalization measure was known.

Supporters of legalization in California vastly outspent opponents.

As of Nov. 6, pro-legalization committees in the state had raised around $23 million, according to the California secretary of state's office. Chief among the backers were marijuana companies and tech entrepreneurs, including Sean Parker, a founder of the file-sharing service Napster and a former president of Facebook, who was the single largest donor to the campaign. The anti-legalization campaign had spent less than $2 million in California.

Opponents of legalization say the adoption of medical marijuana laws in more than 25 states has led to a popular perception that cannabis is good for you. They have called for more studies on the drug's long-term effects, particularly on the developing brains of young people.

"There is likely medical promise in the marijuana plant, but that is different than saying smoked marijuana is medicine," Mr. Sabet said. "We wouldn't smoke the opium plant to get the beneficial effects of morphine."

A bill to legalize marijuana in Vermont, supported by Gov. Peter Shumlin, a Democrat, failed earlier this year. But in Massachusetts, public support for legalization rose during the fall, even with bipartisan opposition from the state's top elected officials — including Gov. Charlie Baker, a Republican, and Attorney General Maura Healey, a Democrat — and an organized anti-legalization campaign.

Lawmakers in Rhode Island were watching Massachusetts closely, and they are expected to take up a legalization measure of their own now that one has passed there.

Two other states — Arizona and Maine — were voting on recreational marijuana legalization Tuesday. Arizona voted against the measure. In Maine, a state with a libertarian streak that began decriminalizing marijuana decades ago, the referendum on legalization drew scant funded opposition.

Still, proponents of legalization said California would represent the biggest victory because of its huge economy and population and also its fertile soil and amenable climate.

Tuesday's vote reinforced the state's position as the epicenter of marijuana cultivation for the country, a role it has had illicitly for decades. Marijuana companies have been positioning themselves for the prospect of interstate commerce, buying large plots of land in areas that now grow vegetables and other crops.

The California measure allows people over 21 to possess limited amounts of marijuana for personal use and also permits the personal cultivation of up to six plants in private residences, provided they are shielded from public view. The sale of recreational marijuana will not be allowed until licenses are issued, a process that will take at least two years, said Steve DeAngelo, the founder of Harborside, a medical marijuana dispensary in Oakland.

California officials expect additional tax revenue of around $1 billion from marijuana sales. The revenue is earmarked for the study of medical marijuana, for the California Highway Patrol to develop procedures to determine driver impairment due to marijuana consumption, for youth education on drugs, and for the prevention of environmental damage from marijuana production, among other programs.

Support for legalization in California cut across all age groups except voters over 65, according to a Field poll released on Friday. Among those older voters, 42 percent were in favor, and 57 percent were against.

A large majority of Republicans in the poll, 65 percent, were against the measure, compared with 72 percent support among Democrats.
The legalization vote came just a month after a Gallup poll that showed that support for legalization had reached 60% of the American public and included support from nearly every demographic group with the exception of older Americans and Republicans, although even among the later group opposition had dropped to a mere plurality, so it's not entirely surprising that the voters took the position that they did in these states. In many cases, the groundwork for legalization had already been laid due to the fact that pot had been legalized for medical use for quite some time and people could see that it had few, if any negatives from the idea of legal pot while at the same time being able to look to examples in Colorado, Washington, and elsewhere to see that legalization was a policy that made sense both because it allowed for law enforcement resources to be utilized in ways that addressed violent crime rather than arresting individuals for what ought to amount to petty offenses that caused little if any harm to others or themselves. More importantly, a victory in California likely means that the measure will be tested elsewhere in the country, such as major cities where police resources could be better focused on more serious crimes and the need for criminal justice reform.
The open question, of course, is how Washington will react to these results and to the status of marijuana legalization. The Obama Administration took the position that the Federal Government would not interfere with state laws on this subject by refraining from enforcing Federal law on the matter inside the borders of states that have chosen to legalize marijuana completely or for medical use, That was a policy decision of the Administration that was never enacted into law, though, so it's unclear how the incoming Administration or whomever Trump's Attorney General will be will treat that policy. If it's continued, then residents of California and the other states where pot has been legalized will not have to worry about being snagged by Federal Laws against marijuana that carry stiff penalties and can lead to time in Federal prison. If they don't, then tens of millions of people will be placed in legal jeopardy for no good reason. Much about that will depend upon who ends up being Trump's Attorney General, and in that respect the signals there are mixed. Many articles are already suggesting this morning that former New York City Mayor Rudy Giuliani could be a leading contender for that position, a suggestion that doesn't bode well for those who would hope for sanity on the drug  war.
Even if there are setbacks, though, the path on legalization seems clear enough that eventually even Republicans will be forced to recognize it just as they were forced to reconcile to the increased public support for marriage equality that came before the Supreme Court's decision on that issue. An election isn't going to stop this issue from moving forward any more than numerous setbacks over the years stopped marriage equality from becoming the law of the land.