Can Coverage of Women Candidates Be Non-Sexist?
Gender bias is real. Most examples cited, though, aren't.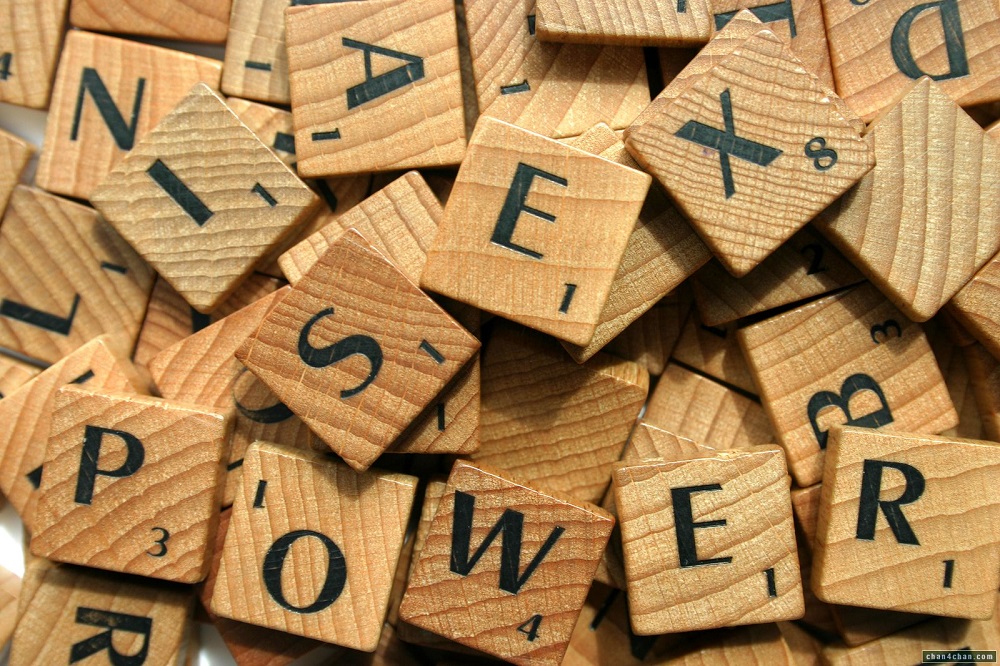 WaPo media columnist Margaret Sullivan's latest column is titled "How sexist will the media's treatment of female candidates be? Rule out 'not at all.'" I'm inclined to agree with her thesis. Yet most of her argument leads me to wonder even equitable treatment of female candidates wouldn't garner that label.
Sullivan begins by poisoning the well:
If you think the media treatment of Hillary Clinton's presidential campaign was not seriously marred by sexism, please proceed directly to social media, Fox News, my email or wherever trolls gather.
So, people who disagree with her are simply yahoos, partisans, and trolls?
Because the underlying idea here is that, among the many flaws of 2016 campaign coverage, was the disadvantage Clinton had because of her gender.

In her post-election book, "What Happened," she described one of the many ways that played out — through false equivalency.

"If Trump ripped the shirt off someone at a rally and a button fell off my jacket on the same day," she wrote, the headlines would report: "Trump and Clinton Experience Wardrobe Malfunctions, Campaigns in Turmoil."

The obsession with Clinton's voice (shrill), her laugh (witchlike), her purported lack of stamina, her marriage, her supposedly inauthentic love of hot sauce — combined with the constant analysis of how voters simply couldn't warm up to her — is still all too fresh.
So, this is complicated. It's especially so with Clinton, who has been in the national spotlight for almost three decades, during which attitudes toward women have shifted substantially. It's simply impossible for those of us who were of political age during the 1992 campaign to disentangle our perceptions of her from her womanhood.
The subject of women's voices has gotten a lot of coverage in recent years. An NPR "Fresh Air" segment titled "From Upspeak To Vocal Fry: Are We 'Policing' Young Women's Voices?" provides a short overview. But it's not as if male candidates aren't scrutinized on their speaking styles and vocal patterns. The Howard Dean "scream" is perhaps the best modern example, both because of the outsized ridicule it got (certainly including from me) and because it was actually an unfortunate technical issue with the television broadcast of the rally, not an example of Dean's going off the rails. The malapropisms of both Presidents Bush, especially the younger, also come to mind. Similarly, the stamina (think Ronald Reagan in 1988), marriages  (umm, Bill Clinton), and food-related authenticity (George H.W. Bush and pork rinds, John Kerry and Philly cheese steaks, Donald Trump and pizza) of male candidates for President are routinely scrutinized. Simply pointing to silly coverage of women isn't sufficient to demonstrate "sexism."
But it's simply absurd to take what one presumes is an exasperated joke as media analysis. Yes, the horserace nature of political coverage meant that Clinton's minor gaffes and missteps got outsized coverage. No, they weren't treated with anything like the equivalence of Trump's gross misdeeds.
One of the reasons it's so fresh is that we're hearing echoes of it, already, in the early coverage of the female Democratic lawmakers who have declared their 2020 candidacies.

The long-ago love life of Sen. Kamala D. Harris (Calif.) has been parsed, as has what music she partied to as a Howard University undergrad.
Harris' long-ago affair with Willie Brown was a one-day story that caught fire mostly because Willie Brown published an op-ed in the LA Times about it. And nobody cares about her undergraduate musical predilections but whether she was dissembling when she seemed to claim that her youthful experimentation with marijuana was accompanied by listening to music that hadn't yet come out. (It turns out, she didn't actually make that claim.) But we'd expect the same kind of thing with any brand new Senator staking a claim to the Presidency. See: Obama, Barack.
Sen. Kirsten Gillibrand's uncertainty about how to eat fried chicken has been ruthlessly mocked.
I missed this one but, again, John Kerry was mocked for asking for provolone rather than locally-favored Cheez Whiz on his Philadelphia cheesesteak (a correct choice, by the way) and Donald Trump was harangued repeatedly by Jon Stewart for eating his New York slice with a knife and fork rather than folding it like a real New Yorker (completely fair). Hell, Barack Obama got in trouble for preferring mustard on his hamburgers. That's just what happens on the campaign trail.
Sen. Elizabeth Warren's candidacy was in trouble even before she declared because of the senator from Massachusetts identifying herself as Native American. (This was a real blunder, to be sure, but not the career-ending one it's often portrayed as.)
I've been quite sympathetic to Warren's version of events on this "issue" and agree that it's been vastly overblown. But it's Warren's continued own-goals that have kept the story alive.
And there's so much more, even a year away from the 2020 Iowa caucuses. But why?

"There is a narrow universe of acceptable behavior for women," explained Heidi Moore, a media consultant who is a former Wall Street Journal reporter and former business editor of the Guardian U.S.

In politics — as in so many other spheres — women get bashed far more than their male counterparts for personality quirks, vulnerabilities and actions of all sorts.

Not to mention their appearance and speaking voices. Think of how far a female candidate would get if she came off like the rumpled and ranting Bernie Sanders.

"We see in coverage of women lawmakers that even minor flaws are treated as disqualifying," Moore told me, "while men's flaws get brief attention but are glossed over as a case of 'nobody's perfect.' "
Again, this is irrefutable because there's no obvious way to measure. Male politicians, especially those running for President, get "bashed" for personality quirks, vulnerabilities, and actions of all sorts all the time. It's the nature of our campaigns.
It's doubtless the case there's a narrower universe of acceptable behavior for women. (Although that works both ways: It's much harder for a male candidate to attack a female opponent than another man.) But none of the examples Sullivan gives early demonstrate that. She comes closer later in the column:
New York Times politics editor Patrick Healy wrote this month that he regrets once describing Clinton's laugh as a "cackle," and the Times published an enlightening story by Maggie Astor about how female candidates start off at a disadvantage.

It explored the all-important quality of "likability," which research shows is a necessity for the success of female candidates, though not so for men.

Here's the Catch-22. One of the qualities that makes women unlikable? Ambition. Which is, after all, hard to avoid in a candidate for president of the United States.

"Harvard researchers found in 2010 that voters regarded 'power-seeking' women with contempt and anger," Astor wrote, but saw power-seeking men as strong and competent.

Unpacking those issues in a front-page Times article is progress, undoubtedly, but Healy also said in a Twitter thread that he thought campaign coverage of Clinton was fair overall. The paper was tough on her, he wrote, but also on Donald Trump.
So, to the extent that we parse uncontrollable things like the way a candidate laughs, it's perfectly fair to do so with Hillary Clinton or any other woman. But one doubts Healy would have used the term "cackle"—with its witchy connotations—to describe a man's laugh. It's an awfully low-grade example of sexism but, to the extent that this sort of subtle thing piles up, it's nonetheless real.
Sullivan really gets to something systemic when she cites actual research demonstrating a systemic bias against women seeking power. To the extent the study stands up over time, it's a real phenomenon. Alas, it's not evidence of media bias, the ostensible subject of the column, but rather of social attitudes.
Jay Rosen, the New York University press critic, told me that this denial of the obvious (the Times's overblown treatment of Clinton's email scandal) reminded him of political scientist Norman Ornstein's well-phrased critique: "A balanced treatment of an unbalanced phenomenon distorts reality."
That's an extremely useful framing. But, ironically, Sullivan demonstrates it in reverse in the next passage:
Even serious issues — like the temperament of Sen. Amy Klobuchar (D-Minn.), including her reportedly throwing office supplies in anger — are given far more attention than they would be for men. Joe Biden, the former vice president and Democratic senator from Delaware, is said to have a short fuse, too, but somehow he's seen as affable, also known as "the kind of guy you'd like to have a beer with."
These are not balanced phenomena. Biden is famous for bending over backward to take care of his staff, insisting that they put family over work:
"I do not expect, nor do I want any of you to miss or sacrifice important family obligations for work. Family obligations include, but are not limited to family birthdays, anniversaries, weddings, any religious ceremonies such as first communions and bar mitzvahs, graduations and times of need such as an illness or a loss in the family," Biden wrote."This is very important to me," the letter said. "In fact, I will go so far as to say that if I find out you are working with me while missing important family responsibilities, it will disappoint me greatly. This has been an unwritten rule since my days in the Senate."
That he's also a yeller isn't good, of course, but one gathers that he doesn't do what Klobuchar is accused of doing: demeaning staffers and demanding they do menial personal chores for her. More importantly, Biden is a well-known figure who has been on the national stage since he was a 29-year-old while Klobuchar is a virtual unknown being introduced to an audience outside Minnesota. It's only natural that this new information is going to way heavily in our evaluation of her.
So, yes, we're a sexist society, and the media reflect and amplify this. In some cases, female voters aren't immune — 39 percent of them preferred Trump to 54 percent for Clinton, according to Pew Research. (The president wildly distorts the results, but he still got plenty of female support.)
That's simply a non sequitur. I agree that we're a sexist society and it stands to reason that the media, whose members come from that society, would reflect and amplify that fact. But the fact that a significant number of women voted for the male Republican over the female Democrat in a binary contest is hardly evidence of that phenomenon; it would be startling, indeed, if they didn't.
Still, some see hope: The sheer number of women running for president will make it easier for female candidates to succeed.
I guess that depends on what one means. On the one hand, it will thoroughly normalize women running for the Presidency. Clinton obviously shattered the glass ceiling as the first woman major-party nominee, but so many women running makes it almost a non-event. On the other hand, though, none of the women running will have the "woman's vote" advantage Clinton had. That is, there were certainly some significant number of women who might have preferred Bernie Sanders—and possibly even Donald Trump—who nonetheless voted for Clinton because they thought finally having a woman in the Oval Office was important. That vote will be divided this primary season.
"This could be a seminal, turning-point moment," with the number of women providing a new frame of reference, especially for younger voters just coming into the electorate, Democratic strategist Celinda Lake told Politico.

And for voters of any age, it's harder — theoretically, at least — to say, "Sure, I'd love to vote for a woman, just not THAT woman," when there are a half dozen female candidates to choose from.
Actually, it'll make it easier! They'll say: I don't want to vote for THAT woman—or THAT one, either!—but I can vote for THIS one.
The worst part of Sullivan's column is the closing:
But much has happened already to forecast an early unsettling vision of what's ahead. That includes women in politics gleefully disrespecting each other — as Trump aide Kellyanne Conway did this month. She managed to belittle Harris, Klobuchar and Gillibrand in a single Fox & Friends interview ("I've yet to see presidential timber. I just see a bunch of presidential wood chips"), while praising two potential male contenders: former Starbucks chief executive Howard Schultz and Michael Bloomberg, the former mayor of New York City.
Now, it's possible that Conway's critiques of the women were sexist. But the mere fact that she called relatively novice Senators "wood chips" is hardly evidence. We would, after all, expect a Republican spokeswoman to work to diminish the appeal of Democratic candidates, women or not. And, presumably, "praising" Schultz and Bloomberg serves political aims as well.
Granted, Conway also called Beto O'Rourke a loser, but her comments about Gillibrand, the senator from New York, for instance, were especially petty: "Apparently, it was the first time she had ever eaten fried chicken, and she waited for the cameras to roll."

Silly? No doubt. Inconsequential? Maybe not. Ask average Americans what they know about Gillibrand — if anything — and they might just bring up a "feeling" about her elitist lack of authenticity. Call it the fried-chicken problem, brought to you by the news media.
Gillibrand is hardly the first Democratic candidate Republicans have sought to paint as elitist or out of touch. Al Gore. John Kerry, and Barack Obama come swiftly to mind. And, hell, Democratic woman Ann Richards did the same to Republican man George H.W. Bush ("silver foot in his mouth") thirty years ago. Silly, no doubt. Inconsequential? Maybe not.
Society and journalism conspire, Moore noted, creating an unfair standard: "While men get to be flawed and human and complex, women are mostly allowed to audition only for pedestals, for sainthood, for absolute purity."

So far, no one in this field looks like a candidate for sainthood.

And if such a woman could be found, surely her unbearable piety would disqualify her immediately.
Again, while there's a kernel of truth there—subtle double standards no doubt still exist—the nature of our two-year road to the White House is that candidates' flaws are minutely dissected.
And, circling back to Hillary Clinton, it's worth noting two things: virtually everybody in the elite media* preferred her to Donald Trump. And she got nearly 3 million more votes than he did.
_____________
*For non-regulars, I use this in the old-fashioned, non-disparaging way. Fox News, Rush Limbaugh, and other conservative outlets are of course incredibly powerful but they're not "elite" in the way of the New York Times, Washington Post, NPR, and other prestige outlets that are at the pinacle of the American news business.