Charts of the Day: Miracles Edition
More on Texas and jobs.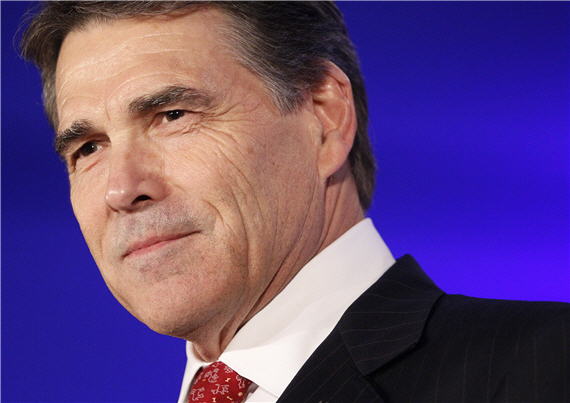 Via Paul Krugman:
Yes, I know a lot of you don't like Paul Krugman.  However, said dislike really doesn't negate the data.
The issue at the moment, to me, is understanding the rather dramatic claims.  If Texas is, in fact, doing something right, I want to understand what it is and, likewise, if Perry is blowing smoke about a Miracle, I want to understand that as well.   The chart about shows that the unemployment rate in Texas largely mirrors two fairly liberal, high tax, high regulation states.  This fact would tend to negate the notion that Texas has the magic formula for job creation because of its low tax, low regulation environment.  At a minimum it should lead one to ask questions.
But, of course, the focus has been on raw job creation numbers.  However, as Krugman (and the WSJ) points out:  much of the jobs added in Texas have come because of increased population.  Indeed, the state grew more in the last ten years than any other state.  This has led to more demand in the state (and, ironically, to an increase in public sector employees).  From the WSJ: "Employment in the state's public sector has jumped 19% since 2000, compared with a 9% rise in the private sector."  This is especially ironic since
Mr. Perry has tended to play down the magnitude of government hiring, maintaining that the government's economic role is to create a favorable climate for private businesses. "Government doesn't create any jobs," he said last month on Glenn Beck's show on Fox News. "They can actually run jobs away."
See the following:
It would be nice if we actually if we could have a real discussion about these things instead of reducing them to simplistic slogans (let alone making half-true claims about a pretend reality).
The real political risk for Perry is whether the effects of various cuts, especially to education jobs, becomes sufficiently visible to the public going into primary season.  If Texas' unemployment rate climbs or the job numbers in any way deflate it could take the steam out of the "Texas Miracle" narrative.