Chinese Exclusion
A bill in Alabama would bar Chinese nationals from buying property in the state.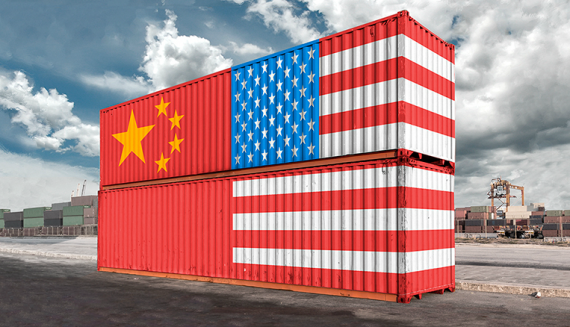 Via WSFA: Chinese ownership of Alabama land, resources banned in proposed legislation.
[HB 379 aka, the "Alabama Property Protection Act"] would prohibit non-resident citizens of China, the Chinese government, or Chinese entities from buying property in Alabama. It's similar to the "Not One More Inch or Acre" legislation that has been introduced by U.S. Sen. Katie Britt, R-Alabama, and U.S. Sen. Tom Cotton, R-Arkansas.
In other words, it is a bigoted piece of xenophobic legislation that has already passed the Alabama House and I fear will pass the state's Senate:
The legislation passed the House 73-23 with six abstentions. It will be voted on by a Senate committee before consideration for final passage.
The bill's sponsor, State Representative Scott Stadthagen (R-Hartselle) is the majority leader of the Alabama House and defends it thusly:
"I don't believe we should allow buyers from Communist China to purchase Alabama land and resources to use for their purposes," Stadthagen said. "Our agricultural and manufacturing resources are critical to the success of our state and our nation. We are also home to multiple military installations and soon be home to Space Command. This bill ensures that those facilities, those resources and those installations will not be neighbors with the [Chinese Communist Party]."
The illogic of using the power of the state to bar market-based transactions to fight communism is almost enough to break the irony meter.
And rather than "protect" Alabama from the CCP (whatever that means), all this does is punish immigrants who want to work in Alabama (for example, doctors and college professors, including many of my colleagues and potential colleagues). *
In the link above there is a video of a member of the House asking how the bill does not violate federal law and targets people based on race. The Republican defender counters that the bill does not target individuals, but instead targets a "communist country" and "prevents a communist country from purchasing land in Alabama"** (a set of statements that don't really make any sense).
Again, one would think that Defenders of Capitalism(TM) would be all about Alabama landowners being able to dispose of their property as they see fit, but I guess that's not the right kind of freedom. Regardless, apart from simple xenophobia, I am not sure what this accomplished. It hardly disentangles the Chinese and American economies. It really does nothing more than feed bigoted emotions.
It isn't the free market.
It utterly misunderstands the global political economy.
It is mean-spirited and, dare I say, stupid.
And given the prevalence of Christianity in my state, I would note that it isn't very Christian, at least not if one takes seriously Jesus' teaching of how we should treat our fellow humans. As I recall, the phrase is "love your neighbor as yourself" not "love your neighbor, unless they are from mainland China, at which point you should institute laws that demonstrate they are unloved and not to be treated as an equal human being."
All of this is quite disturbing, and becoming all too common.
FWIW, I cannot see how this legislation survives federal court scrutiny, but recent behavior by the courts makes me less confident than I would have been even a few years ago.
---
*Dr. Guo-Brennan (misidentified as Duo-Brennan in the piece) is an adjunct at my place of employment, and spouse to a colleague in my college.
**Somewhat apropos of James Joyner's post about quotes from earlier, I will note that I cleaned up that quote, as the Representative in question seemed to have a very hard time saying the word "purchasing."