Clint Eastwood Chrysler Super Bowl Ad Becomes Political Football
Was Clint Eastwood's Chrysler ad a political message, or just a well done commercial?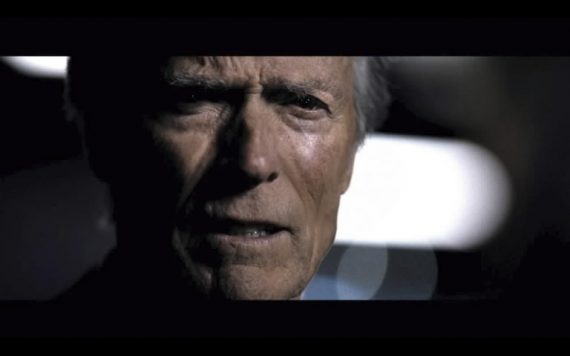 The commercial from last night's Super Bowl that's getting the most attention in the political world is the one that ran just minutes after the Giants and Patriots and returned to their locker rooms for halftime, and almost from the instant it started running it became subject of political debate:
A Chrysler commercial that aired during Sunday night's Super Bowl has struck a chord in the political world. Narrated by actor Clint Eastwood, the ad drew a comparison between the championship football game and the state of the U.S. economy.

"It's halftime. Both teams are in their locker rooms discussing what they can do to win this game in the second half. It's halftime in America, too." Eastwood says. "People are out of work and they're hurting. And they're all wondering what they're gonna do to make a comeback."

Pointing to improvement in the auto industry as a positive sign, the "Dirty Harry" star goes on, "Detroit's showing us it can be done. …This country can't be knocked out with one punch. We get right back up again and when we do, the world is going to hear the roar of our engines."

Though the commercial didn't mention any politicians by name, Twitter quickly lit up with speculation: Was Eastwood giving props to President Obama for bailing out the auto industry?  And was the ad a veiled endorsement of his re-election?

David Axelrod, a top campaign adviser to Obama, seemed quick to interpret it that way, calling the ad a "powerful spot."

But Chrysler denies that the ad is pro-Obama. According to a company spokesman, CEO Sergio Marchionne told Detroit WJR's Paul W. Smith on Monday: "The message is sufficiently universal and neutral that it should be appealing to everybody in this country and I sincerely hope that it doesn't get utilized as political fodder in a debate."
If you haven't seen the ad yet, and I can't imagine there are many people who haven't at this point, here it is:
Personally, politics was the last thing that entered my mind when the ad was running. Even before the subject of the ad was clear, there was no mistaking Eastwood's distinctive voice. The message itself struck me as something that was so sufficiently general that anyone would agree with it regardless of where you fall on the political spectrum. However, as I noted this weekend, we now live in a culture where everything eventually becomes politicized, and it didn't take long for Twitter to fill up with commentary on the ad's supposed political message. From the left, of course, the reaction was fairly similar to what Axelrod said in his Tweet, that the commercial was somehow an endorsement of the President even though neither politics nor the President are every even mentioned in the had. People on the right saw the same thing, except of course they complained about government money being used for that kind of message and Eastwood taking money to convey it.
That complaint is being picked up by pundits on the right today. Karl Rove said on Fox News this morning that he found the ad offensive;
"I was, frankly, offended by it," said Karl Rove on Fox News Monday. "I'm a huge fan of Clint Eastwood, I thought it was an extremely well-done ad, but it is a sign of what happens when you have Chicago-style politics, and the president of the United States and his political minions are, in essence, using our tax dollars to buy corporate advertising."
One columnist from the Atlanta-Journal Constitution agrees:
But the halftime Chrysler commercial starring Clint Eastwood, describing America as being in its own "halftime," was just overtly politicized. After all, what else could "halftime" have meant, in the year 2012, than halfway through the eight years Barack Obama would be president if re-elected this fall? I'm fairly certain it wasn't a prediction that the country will break up circa 2248 A.D.

Chrysler of course has a right to political speech. But it would be nice if the company wouldn't be so brazen about its leanings while still owing the entire country — left, right and center — billions of dollars.
Now it's perfectly fine to have opposed the auto industry bailouts. I did myself and Eastwood himself said he opposed the bailouts in a 2010 interview. It would have preferable if President Bush had listened to the will of Congress and the American people in December 2008 instead of giving billions of dollars of TARP money to General Motors and Chrysler. Had he done that then, the companies would have been forced into the only place they ever actually belonged, and the place where they ultimately ended up, United States Bankruptcy Court. The financial situation that they were in at the time were exactly what Chapter 11 was created for, and it would have been far better if they'd gone through the process sooner and before billions of dollars of taxpayer money were given away to protect the position of politically favored businesses and labor unions. That's water under the bridge at this point, though, and it seems slightly absurd to me to argue that G.M. and Chrysler shouldn't be advertising to promote their products. Presidents Bush and Obama made the foolish decision to engage in these bailouts, wouldn't it be nice if these companies did what they needed to pay us back (not that I'm expecting most of that money to ever be paid back)?
But that's not even what this argument is about, I think. Isn't it possible to look at this commercial as doing something than other than confirming the political views of the viewer? Frankly, I just thought it was a well done commercial with a great veteran actor, and a welcome sight in a year when most of the Super Bowl ads frankly stunk. You don't have to view everything through a political prisim and, to some degree, it strikes me that it's unhealthy to do so.
Clint Eastwood made a cool commercial. Can't we just leave it at? Because a political argument over a car commercial strikes me as kind of stupid.
Update: For what it's worth, Dirty Harry himself has spoken and denies any political motive behind the ad:
Following the fall out over the controversial Chrysler Super Bowl halftime ad, Clint Eastwood spoke exclusively with O'Reilly Factor producer Ron Mitchell…

"I just want to say that the spin stops with you guys, and there is no spin in that ad. On this I am certain.

l am certainly not politically affiliated with Mr. Obama. It was meant to be a message about just about job growth and the spirit of America. I think all politicians will agree with it. I thought the spirit was OK.

I am not supporting any politician at this time.

Chrysler to their credit didn't even have cars in the ad.

Anything they gave me for it went for charity.

If any Obama or any other politician wants to run with the spirit of that ad, go for it."
So, there you have it.