Clint Eastwood's Chair Finds A New Home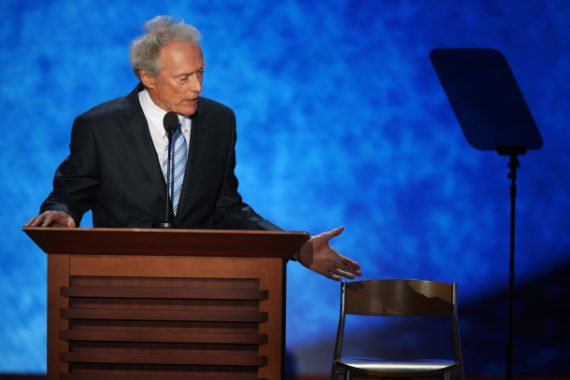 The chair used by Clint Eastwood in his bizarre speech at the Republican National Convention has found a new home:
The chair, perhaps the most famous chair in political history, stands in the office of a large, nondescript cement building just a stone's throw away from the U.S. Capitol.

That's right, the chair Clint Eastwood used as a prop in his rambling and at times incoherent critique of President Barack Obama at the Republican National Convention is now one of the many pieces of political memorabilia in Reince Priebus' spacious office on First Street in Washington.

The chairman of the Republican National Committee gets the joke; the chair is the first thing he points out to a reporter before sitting down behind his desk to discuss how his party must dramatically rethink its strategy and message in hopes of recovering from the national drubbing of 2012.
I would have thought they would have tossed that thing right in the incinerator.