Coalition of the Willing Forming for Syria Strikes
The United States will go to war without UN or NATO approval.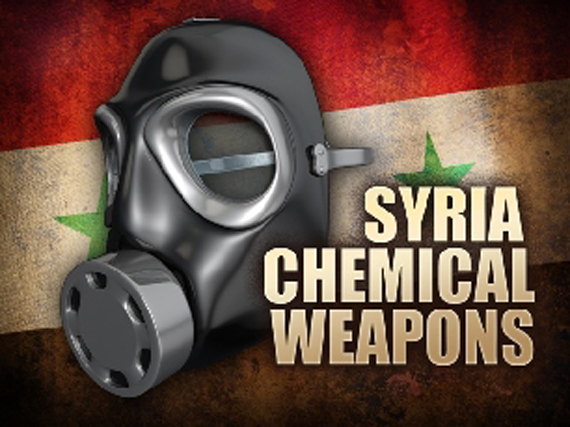 Back in June, I wrote a piece for The National Interest explaining why NATO wouldn't intervene militarily in Syria. While the United States seems to be marching towards war, my prediction seems to be holding.
Kevin Baron,  Defense One ("U.S. No Longer Seeking U.N., NATO Permission to Strike Syria"):
With its military ready to attack Syria on President Obama's command, the United States is no longer pursuing a United Nations or NATO stamp of approval to respond with force to the purported deployment of chemical weapons.

Instead, the U.S. has focused on building a rapid coalition consisting of the United Kingdom, France and several Arab states, by sharing intelligence evidence that U.S. officials say proves Bashir al Assad's regime was responsible for last week's chemical weapons attack.

[…]

Now there is little talk anymore within the administration of seeking a U.N. or NATO imprimatur for a retaliatory military strike against Syria.

"If action is taken, it probably won't be pursued through the U.N. or NATO," a senior U.S. official told Defense One. "These aren't the only ways to undertake such action, and any response would be conducted pursuant to the law."
The UN Security Council, whose approval is legally required before launching military action unless directly attacked, is of course not going to approve action in Syria given Russia's veto power. NATO is going to back the war because few of its member states can justify intervention after a decade of war in Afghanistan and amid major fiscal challenges.
So, we're left with a coalition of the willing. It's a pretty good one: the United States, the United Kingdom, and France. (It's worth noting that only the governments are willing; the populations are decidedly against intervention.)
Hagel spoke by phone on Tuesday with U.K. Secretary of State for Defense Phillip Hammond and French Minister of Defense Jean-Yves Le Drian. France has been pushing to respond with "force" against the Assad regime, saying "there must be a reaction" to the reports that Assad used chemical weapons in an attack outside Damascus last week.

"It is a problem that will be difficult. International law is defined by the United Nations, but at same time there are countries (on the council) that are blocking (military action), China and Russia have blocked and would probably block again, so it would be a problem," French Foreign Minister Laurent Fabius told Europe 1 radio on Monday. "In certain circumstances we can bypass it, but international law does exist," he said. "The only one that is not on the table is to not do anything."
Thus far, all the signs point to the "something" that we're about to do being a rather token effort that's likely to be ineffectual.