Congress Avoids A Shutdown, But It's Likely To Come Back In December
Congress will get a temporary funding bill passed in time to avoid a shutdown on Thursday, but it may just be delaying the inevitable.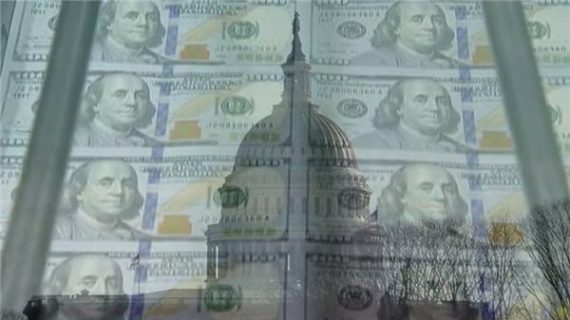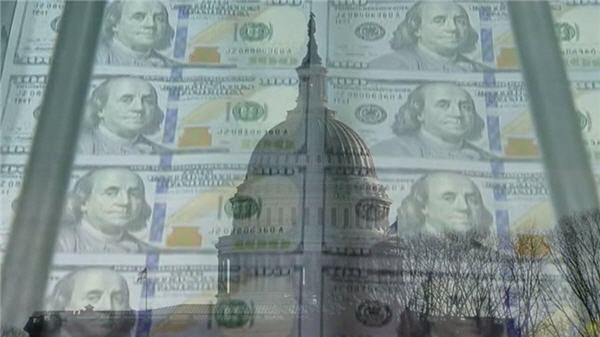 Last night, the Senate moved forward on a bill that will fund the government before the end of the Fiscal Year tomorrow night, but it's only a temporary fix and we're likely to face another shutdown showdown before the end of the year:
The immediate threat of a government shutdown is all but gone for now. But it will return with a vengeance soon.

Once a high-stakes confrontation over Planned Parenthood, the government funding fight dissipated with Speaker John Boehner's surprising resignation announcement Friday, which removed any doubt that he would tee up a clean spending bill on the House floor this week.

But the glide path to avoiding a shutdown this week sets up an even bigger clash in December, when lawmakers have to agree on a new funding bill for the new fiscal year. Democrats at both ends of the Capitol, as well as in the White House, will demand raising the current caps for domestic spending. But hawkish Republicans have long insisted on boosting cash for defense programs, while fiscal conservatives will abhor any additional spending overall.

The outcome of that funding fight is far from certain. House Minority Leader Nancy Pelosi (D-Calif.) said she had no agreement with Boehner in his twilight weeks beyond a short-term funding bill this week.

"Sept. 30, the fiscal year ends," Pelosi told CNN's "State of the Union" in an interview that aired Sunday. "We have to have a continuing resolution to take us forward as we prepare for our omnibus bill, which will take us through the next year."

Congress seems to have avoided a crisis for now. The Senate will make the first move to steer Congress away from a shutdown, with a key procedural vote Monday evening on a bill that would fund the government through Dec. 11 and not strip money from the women's health group. Senate Democratic and GOP leadership aides said Sunday there would be no issue clinching the 60 votes needed to advance the short-term spending bill.

After final passage of that stopgap measure in the Senate — likely no later than Tuesday night — the House will follow suit and send the bill to President Barack Obama for his signature, just in time to avert the second federal government shutdown since 2013.
For much of the past two months or so, of course, Congress appeared headed toward a budget showdown motivated by efforts of several conservative groups on Capitol Hill to strip funding for Planned Parenthood, which amounts to some $500,000,000 per year including payments made via Medicaid for patient care, This is a battle that has been fought before, of course, but many conservative groups believed that their efforts had better chance of success this time due to the release over the summer of a series of videos purporting to depict Planned Parenthood employees and others discussing the sale of fetal tissue. Despite those videos, though, polling has shown that the American public would oppose a shutdown over the issue, and that the Republican Party would get the blame if it happened. A new CBS/New York Times poll taken just last week has confirmed those numbers, and Congressional leaders such as Senate Majority Leader Mitch McConnell have cautioned Republicans against the tactic.
For those reasons, and thanks in no small part to the fact that Speaker Boehner's resignation means that leadership currently is much more free to act than it otherwise might have been, a shutdown has been temporarily averted. As budget analyst Stan Collender notes, though, we're still likely to see a shutdown coming before the end of the year:
The next speaker will be on a very short, exceedingly tight leash when the next funding bill is considered. In the immediate aftermath of Boehner's decision to leave—which the Freedom Caucus considers the biggest victory of its relatively short existence — it has already made threats about what will happen to the members of the GOP House leadership if Planned Parenthood funding is allowed to continue or if the current caps on federal spending are lifted. If the new speaker is unable to work out a compromise on those issues, a shutdown is far more likely than not.

The Freedom Caucus is proudly pointing to the fact that this is the second senior House Republican leader whom conservatives have chased from office. The first was former Majority Leader Eric Cantor (R-Va.), who lost his primary in June 2014 to a little-known tea party conservative.

What's more, the GOP's most conservative members have made clear that the tactics they used to make Boehner's speakership so miserable can now be used against Senate Majority Leader Mitch McConnell (R-Ky.). The thought seems to be that if McConnell can't get anything done because of conservative resistance or has to rely on Democratic votes to pass legislation, he may well become a pariah among Republicans and consider following the speaker out the door.

The Freedom Caucus' message is unambiguous: The next speaker had better beware because we've ousted Republican leaders before and, if necessary, will do it again.

On top of this pressure from conservatives is the strong likelihood that the post-Boehner House GOP leadership will include one or more members of the Freedom Caucus. That will give the group's members far more direct access and influence than they have had up till now, especially on legislation like the next CR.

There's also the duration of the next CR to consider. Unlike the short-term funding Congress will be voting on this week, the bill in December most likely will be in effect through the end of fiscal 2016—that is, almost until next November's election. It will, therefore, be the budget members of Congress have to defend for the next 12 months. It won't be easy to get conservative members to hold their noses and approve the next CR if it will be the final effective vote on Planned Parenthood and the spending caps all year.
The fact that the next shutdown showdown will be occurring much closer to the 2016 elections than we are now also suggests that the prospects for a real shutdown will be much higher. In addition to the four Republican Senators running for President at the moment, we will also have the entire House of Representatives and one-third of the Senate up for re-election. In the case of Republicans in the House most especially, this will mean that members will be very eager to prove their conservative bona fides in a budget fight that includes within it a battle over a hot button social issue such as abortion. As Greg Sargent points out this morning, Republicans have very little reason to compromise because their base doesn't want them to compromise, and while this is a position that could end up hurting the party in the long term at a General Election, in December of this year Republicans on Capitol Hill and in the Presidential race are likely to be much more focused on primary battles and taking a position antithetical to the base ahead of a primary election is not something most politicians are likely to do.  Given all of that, and especially given the fact that the new House Leadership is likely to find it hard to really confront the hardliners less than two months after taking office, the odds that the could actually see a shutdown in December seem rather high.