Vast Majority Of Americans Oppose Government Shutdown Over Planned Parenthood Funding
With two weeks left until the Federal Government runs out of money, and the issue still quite unresolved, a new poll shows that the vast majority of Americans would oppose a government shutdown over funding for Planned Parenthood.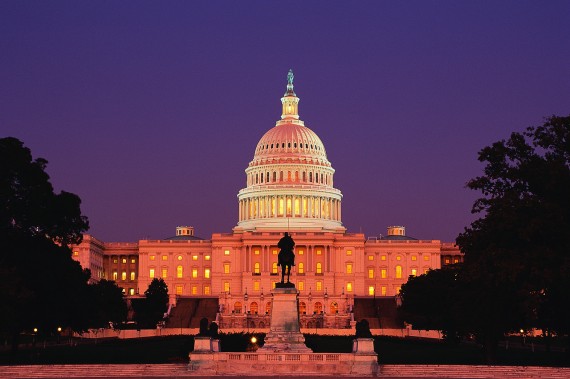 With just fifteen days left until the end of the Fiscal Year, by which point Congress must either approve a new budget for the Fiscal Year that begins on October 1st or, at the very least, a Continuing Resolution to allow the government to continue operating, it's crunch time on Capitol Hill. While there seems to be very little disagreement over the broad outlines of the new budget in terms of spending priorities, we've once again reached a point where some groups seem to be intent on using the September 30th deadline and the threat of a government shutdown if neither a new budget nor a resolution are approved to try to win their own political battles. Two years ago, of course, the battle was over the Affordable Care Act and the rather quixotic crusade led by Ted Cruz and a small group of conservatives to "defund" the President's signature piece of domestic legislation. Despite the fac that House Leadership and Senate Leadership both had said for weeks that a shutdown would be unwise, the conservative cabal ended up forcing a shutdown that lasted sixteen days and causing real damage to Republican Party.
This time around, the battle is over the Federal Government's funding for Planned Parenthood, which amounts to roughly $500 million and which has been the subject of attack for several years now. This time around, the attacks are fueled by the release of a series of videos over the summer purporting to show the organization discussing the sale of fetal tissue, although to date none of the investigations of that matter have found any illegal activity. While an effort to strip funding failed in the Senate prior to the summer recess, conservatives have not been deterred, and many of them have called for the issue to be renewed during the upcoming budget debate and for Republicans to threaten a shutdown over the matter. Just as we saw in the run up to the Obamacare shutdown two years ago, leaders on Capitol Hill such as Mitch McConnell have warned against a shutdown and said that the GOP does not have the votes to defund Planned Parenthood.
Now, we have polling showing that the vast majority of Americans oppose the idea of a shutdown as well:
A huge majority wants Congress to keep the government open, regardless of whether that means providing funding to Planned Parenthood, according to a CNN/ORC poll released Monday.

The poll finds that 71 percent of adults say it is more important for Congress to approve a spending bill to keep the government open, compared to 22 percent who say it is more important to eliminate all federal funds for Planned Parenthood.

The poll comes as Republicans grapple with how to avoid a shutdown. GOP leaders in the House are coming under heavy pressure from conservatives to block funding for Planned Parenthood. Congress must pass a funding bill by Oct. 1.

The percentage looking to avoid a shutdown is somewhat larger than it was in September 2013, ahead of a shutdown fight over ObamaCare. That year, a CNN/ORC poll found 60 percent prioritized avoiding a shutdown, while 31 percent wanted to cut off ObamaCare funds more. The government still ended up shutting down for 16 days that year.

The poll Monday shows that Republicans slightly prioritize avoiding a shutdown over defunding Planned Parenthood, by a margin of 48 percent to 44 percent.

Men and women have largely similar views. Men prioritize avoiding a shutdown by a margin of 70 percent to 21 percent, while women do by 71 percent to 24 percent.
Given past polling on the issue of a government shutdown regardless of the reason for the shutdown, this entirely unsurprising. In general, the voters clearly seem to oppose the idea of shutting down the government over an ideological battle of any kind. Instead, they seem to tend to see a shutdown as just another example of Congress failing to do its job. Republican obviously believe that by threatening a shutdown they can score political points on the issue of Planned Parenthood funding, at least with their conservative base, but given the fact that other polling has shown that the GOP would receive the blame for a shutdown this time just as it did in 2013, it seems fairly clear that the cost of a shutdown would be far greater than whatever benefit the party might receive from it. Additionally, given the fact that Planned Parenthood funding amounts to roughly $500 million in a budget of nearly $4 trillion, in other words less than one one-hundredth of what the Federal Government will spend over the next twelve months, it seems rather foolish to risk such a high stakes political battle on such an issue.
With less than two weeks to go before the budget deadline, leadership on Capitol Hill is hoping to placate the activists who have been pushing for defunding with some other measures. The Senate, for example, will vote on a bill that would ban all abortions after 20 weeks and a standalone defunding bill separate from the actual budget. These bills would obviously pass the Republican House, but would most assuredly not survive a Democratic filibuster in the Senate, so they would basically just be symbolic votes. Whether this will be enough to placate the activists remains to be seen. Everyone in charge in both the House and the Senate is pledging that there will not be a shutdown this time around, and they seem to have everything lined up to make sure that happens. At the same time, though, it's worth remembering that these same leaders were also saying there would be no shutdown two years, and we know what happened then. It may take until the waning hours of September 30th before we know for sure how this will turn out.