Congressman Steny Hoyer Thinks Congress Needs A Pay Raise
House Minority Whip Steny Hoyer suggests that his fellow Congressmen and Senators are underpaid at $174,000 per year.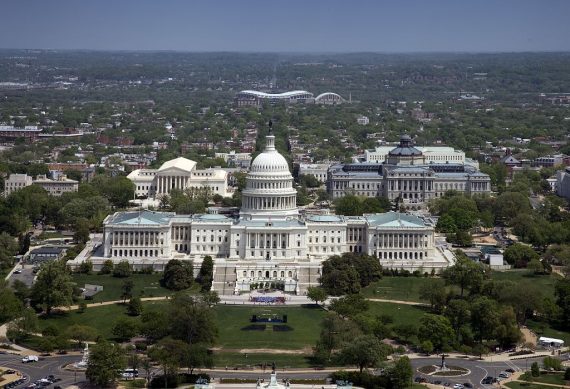 House Minority Leader Steny Hoyer is advancing what probably qualifies as the most unpopular political idea ever:
Most members of Congress make $174,000 a year. Two senior House Democrats say lawmakers deserve a raise.

Minority Whip Steny Hoyer (D-Md.) told reporters on Tuesday that he's concerned that congressional members' salaries, which have remained at the same level since 2009, will dissuade all but the uberwealthy from serving in Congress.

"This will be the seventh year in a row that we have not done a cost-of-living adjustment. … I think it was appropriate at the time of the recession," Hoyer said. "But to continue that on, we will dictate that the only people who can serve are the rich, and I don't think that's what the Founding Fathers had in mind."

Hoyer also raised the concern at a Democratic Caucus meeting Tuesday morning, saying he planned to speak with Speaker John Boehner about unfreezing cost-of-living increases for members of Congress, according to sources in attendance. Hoyer, whose suburban Washington district includes many federal workers, is also concerned about small or nonexistent cost-of-living increases for many federal employees.

While most members avoid complaining about their $174,000 salary to avoid looking politically aloof, Hoyer is not alone in arguing that lawmakers need cost-of-living raises just like private-sector employees.

Democratic Rep. Alcee Hastings (D-Fla.) also pushed this week for bigger paychecks for members, arguing that their salaries don't cover the cost of maintaining two homes, one in D.C. and another in the districts they represent.

"Members deserve to be paid, staff deserves to be paid and the cost of living here is causing serious problems for people who are not wealthy to serve in this institution," the Florida Democrat said at a Rules Committee meeting.
On some level, I suppose that Hoyer has a valid point when he points out the fact that Members of Congress have not received a cost of living increase in five years. This is something that is untrue for most other Federal Government workers, after all, and it is admittedly true that the District of Columbia and surrounding areas can be an expensive place to live, especially when one must also maintain a residence back home in one form or another. The ideal solution to that problem would probably be legislation that allows for automatic cost of living increases in much they same way they are authorized for other government employees. Alternatively, Members of Congress that fall below a certain income level could possibly be provided with some form a housing allowing that offsets the cost of finding someplace to live in the Washington, D.C. area. One complicating factor, of course, is that the 27th Amendment means that any increase that did pass would not take effect until after the next election,
Politically, though, this is pretty much a non-starter. Given Congress's approval numbers, which are presently higher than the historic lows that they hit just a couple years back but are still pathetically low, no Member of Congress is going to vote for a raise for Members of Congress unless they are serving in a safe district where a challenge is unlikely to succeed or they plan to retire before the next election. If they did, their support for such a measure would quite obviously be used against them in the next election and, notwithstanding the arguments that Hoyer and Hastings make, most voters are unlikely to be sympathetic to the idea that Representatives and Senators making six figure salaries that are more than three times higher than the median income in the United States. Nor should they be. Perhaps if Congress were actually accomplishing anything except serving as a forum for both political parties to score partisan political points, there might be some justification for increasing Congressional salaries. In the current political environment, though, Hoyer's pleas of poverty are utterly absurd. Whatever the case, though, the idea will not be going anywhere any time soon because there's simply no chance that anyone on Capitol Hill is going to support this idea before the 2016 elections.