Crisis of Confidence
Why have Americans lost trust in their institutions?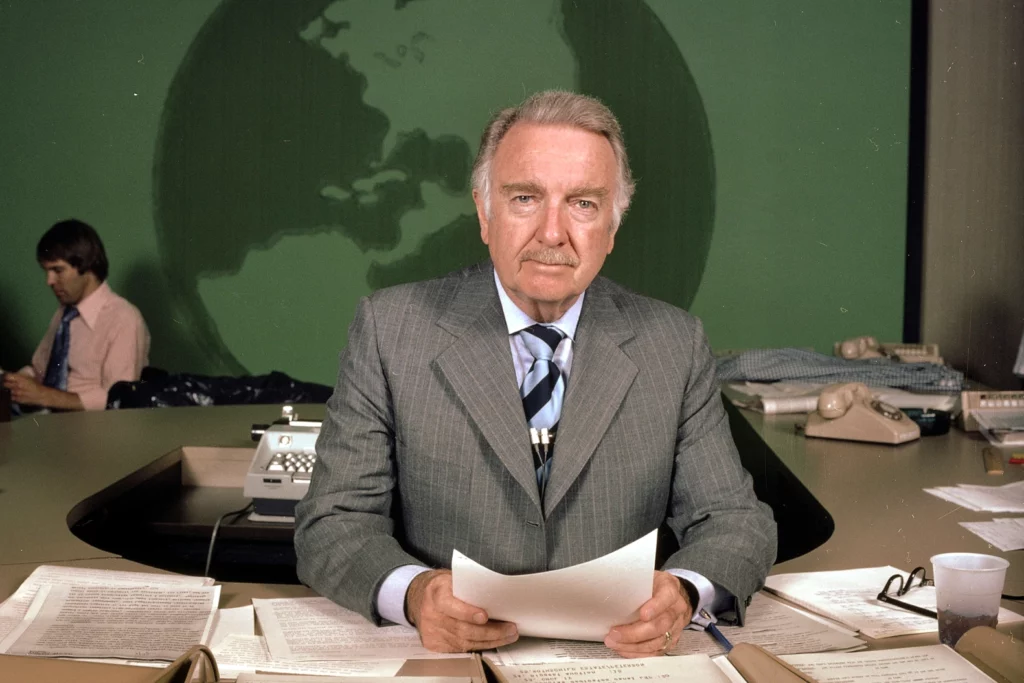 Dave Schuler observes,
I was going to write a post about the loss of confidence in a significant number of institutions, e.g. the Federal Reserve, the Supreme Court, the Catholic Church. When I started I realized that I struggled to think of any institutions in which we retained substantial confidence.

That has been developing for quite a number of years. Gone are the days in which a newscaster is the most trusted person in America.
and asks,
First, is there widespread (and well-deserved) confidence in any institutions these days? And second is it merely as Mme. de Cornuel put it more than 200 years ago that "no man is a hero to his valet", i.e. when you know enough about anybody it tends to lower your confidence in them, or is there something new at work?
So, clearly, Cornuel's explanation gets at part of it. We simply know a whole lot more about the institutions in question now than we did in the days when Uncle Walter was telling us "That's the way it is"–almost 42 years ago now. Indeed, Cronkite has been out of the anchor chair more than twice as long as he occupied it.
The Catholic Church managed to keep a veil of secrecy over its shocking misconduct for generations. That ended more than 30 years ago.
I'm not sure the Supreme Court was ever trusted. "IMPEACH EARL WARREN" signs were a thing in the South before I was born. Still, Gallup polls going back to the mid-1970s had them above 60 percent most of the time—until the Trump administration. Surely, the cynical gambit to deny Merrick Garland a vote and then the Republicans ramming Brett Kavanaugh* through despite credible allegations of sexual misconduct didn't help.
But commenter Steve gets at another big part of it:
It looks to me like trust in institutions is largely dependent upon who is in power and what the particular institution has done lately. The GOP now thinks SCOTUS is wonderful. The GOP loved the FBI when they found the emails, not so much when they investigated Trump. Not many people like Congress but people like their individual congressperson, if they are of the same party and for that matter they are OK with either house in Congress if it belongs to their party. Its all tribal.
The degree to which Americans have been sorted and polarized has been a constant subject here at OTB for quite a long time now and I won't rehash it here. But one side effect of it is that damn near everything is now viewed through partisan lenses.
Steve's FBI example is a good one: Democrats were furious with then-Director Jim Comey for the way he handled "her emails" while Republicans thought he bent over backward to exonerate her. But Russiagate and various other matters quickly turned the GOP against the Bureau.
Back to the Supreme Court: the aforementioned Gallup poll shows rather clearly that approval from Republicans and Democrats swing wildly—and in opposite directions—when controversial rulings are issued. The notion that the Justices are merely "umpires calling balls and strikes" is long last and rightly so. And both explanations apply: there's simply way more reporting and commentary on the institution now than there used to be and it's filtered through partisan lenses.
Within my own wheelhouse of civil-military relations, we have seen the United States military go from being perhaps the most consistently-admired major institution in our society to one with less-than-majority support—with a 25% drop between November 2020 to February 2022. And, no, it's not because of losing efforts in two wars, for which the American public largely blames politicians. It's because the military brass are increasingly seen as partisan political actors taking sides in the culture wars.
_________
*Yes, I'm aware that Neil Gorsuch, who was much less controversial, filled the seat to which Garland had been appointed. But the Kavanaugh controversy came soon enough.