Cui Bono?
We live in a bizarre timeline.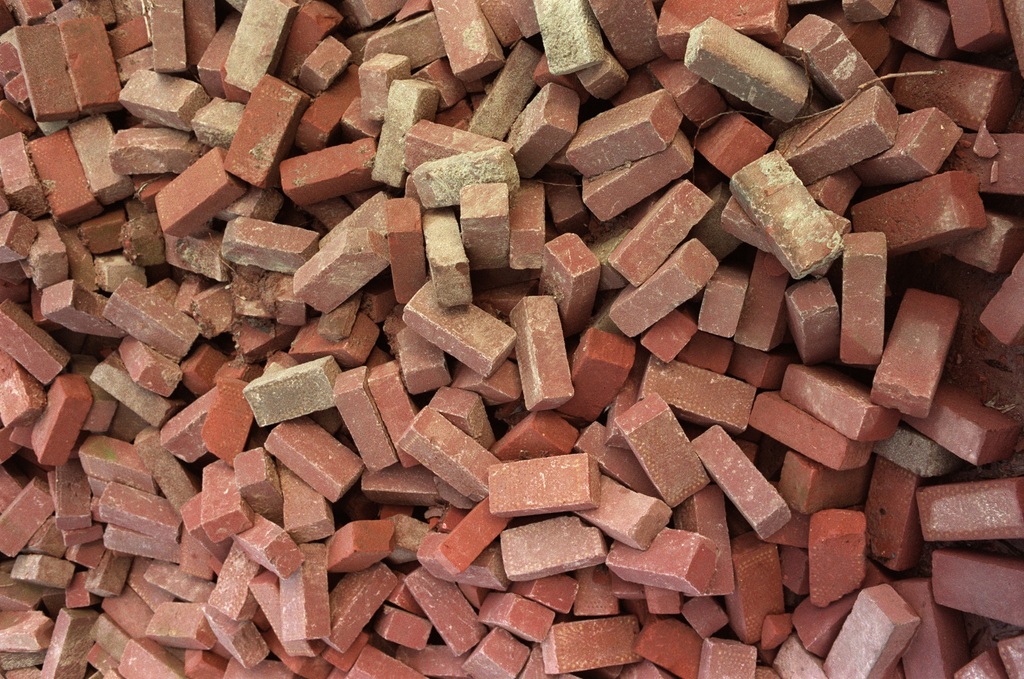 When I saw the AP headline "Bricks stored on DC street for pre-scheduled construction" on memeorandum, I was expecting a local news story about fears people would think the bricks were free for the taking and wondering why it had made a national news aggregator. Instead, I got this:
CLAIM: A photo shows pallets of bricks along a Washington, D.C., street that were intentionally placed in the area to encourage violent protesting after the U.S. Supreme Court overturned Roe v. Wade.

AP'S ASSESSMENT: False. The bricks were stored along the road for work on an unrelated construction project that had been planned months in advance and residents were notified about at least 10 days prior to Friday, the day the court released its decision, triggering protests. The ongoing alley paving project began Thursday and was scheduled to run through June 30, but those along the construction route were told by June 16 of the planned work in the area, according to District Department of Transportation records.

THE FACTS: Hours after the Supreme Court on Friday removed constitutional protections for abortion, false claims spread online resurfacing an old, misleading narrative that pallets of bricks were being intentionally placed in U.S. streets, with the suggestion that they were planted to incite violence during expected protests.

The idea previously circulated widely online during protests against racial injustice throughout the summer of 2020, and again in 2021 linked to protests in Kenosha, Wisconsin. Social media users pushed similar claims on Friday, sharing a photo of pallets of bricks located on a street in the U.S. capital.

Rep. Lauren Boebert, a Republican Congresswoman from Colorado, tweeted the image that night and named the Capitol Police, asking them "why are there 20 pallets of bricks one block from the House Office Buildings?" in a post that was shared nearly 14,000 times.

While Boebert didn't ascribe a motive to the bricks' placement, many commenting and sharing her message did — claiming they were purposefully placed there to incite or be used in rioting.

"Meanwhile, someone paid to haul pallets of bricks in and deposited them just 2 blocks from the Capitol offices?" wrote one user.

"It's as if they want violence and riot," commented another.
Look, we knew this decision was imminent and had been pretty sure for months what the outcome would be. The only real mystery was whether the Court would overrule Roe altogether or just take another bite out of it by saying the onerous restrictions that Mississippi had placed on abortion were less than an "undue burden." And, of course, we had a leaked early draft of Alito's opinion that all but removed that mystery.
Given that this has been a hot-button issue—almost certainly the most visceral issue in American politics—for almost half a century, there was bound to be a lot of anger. I would have been surprised had mass protests not been organized in advance.
But who the hell was going to plant piles of bricks? Even if there were leftist analogs to the Proud Boys such as the quasi-mythical Antifa, 20 pallets of bricks are going to get noticed if they'd done it. So who? Certainly not District authorities. Why would they want violence and mayhem in their city? To what end?
Boebert should be ashamed of herself for spreading this nonsense but, of course, she isn't.