Cultural Vandalism?
Does learning that entertainers are bad people retroactively ruin their art?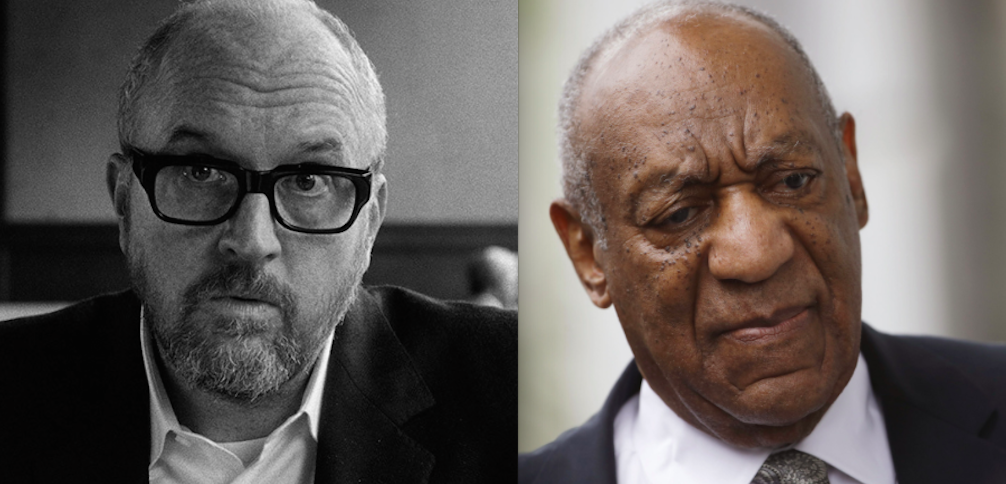 In "The Cultural Vandalism of Jeffrey Tambor," Matt Zoller Seitz claims that finding out that entertainers are bad people retroactively ruins not only their own work but others influenced by it.
I love Arrested Development, but it's yet another once-beloved work that I can no longer watch without cringing — not because of what happens within the fiction itself (cringe comedy of the highest order) but because one of the key people associated with it has been accused of heinous behavior. I can't say that the show quite is on the "See No More" list alongside House of Cards or Woody Allen's movies, because Kevin Spacey is in most of every House of Cards episode, and Woody Allen is responsible for every frame of a Woody Allen movie, whereas Tambor's presence only becomes oppressive when he's onscreen as George Bluth Sr. or his twin brother Oscar Bluth. But Tambor has just enough screen time to taint any goodwill you might feel for the work. I tried to rewatch season four — which I still think is a misunderstood masterpiece, possibly the first show of the streaming era that could not have existed on broadcast or cable TV — so that I could watch the recut version and compare them, but I had to stop after a couple of episodes because I kept looking at Tambor's face and thinking of the abuse that three different people had publicly accused him of, on sets not unlike the one where creator and executive producer Mitchell Hurwitz & Co. make Arrested Development.

[…]

Everybody gets to answer it in their own way, and my answer is based on gut reaction: Once I know something like this, it makes it impossible for me to look at the actor and not think of the horrible things they've allegedly done. I don't care to argue whether this is rational or not (I think it is), or whether I hold inconsistent opinions of works that are problematic for whatever reason (everyone does). The repulsed feeling is still there, and it makes a difference in how I react as a spectator.

[…]

This sort of thing seems categorically different from, say, watching a film starring an actor whose political beliefs are different from yours (though there, too, a line could be irrevocably crossed). Once you believe that a particular actor or filmmaker or screenwriter is a predator or abuser, you're aware that the environment that produced your entertainment — the film set — was engaged in a conscious or reflexive cover-up, in the name of protecting an investment. You can still be passionately interested in the thing as a historical or aesthetic document — seeing it through the eyes of, say, an art historian who can contextualize Paul Gauguin within the totality of 19th-century painting, or an African-American studies professor who's fascinated by Gone With the Wind — but you can't lose yourself in it anymore. You can't be in love with it. You can't really enjoy it in the most basic sense, not without playing dumb.

[…]

On top of all that, we also have the collateral damage of cultural vandalism. Fun, meaningful, even great works that dozens or hundreds of people labored over, that built careers and fortunes and whole industries, become emotionally contaminated to the point where you can't watch them anymore. Forget the masterpieces that Jeffrey Tambor has been a part of. Louis C.K.'s show Louie helped pave the way for the "Comedy in Theory" genre that includes You're the Worst, Atlanta, Better Things, Master of None (ahem, Aziz), High Maintenance, Insecure, and many other notable shows. Now, because of the indecent-exposure allegations by Corry and others — allegations C.K. himself confirmed as true — that series has become the Voldemort of recent TV: You dare not speak its name. Meanwhile, in recent years, an entire wing of African-American cultural history has been vaporized by the Bill Cosby allegations and his recent felony sexual-assault trial, including the most popular sitcom of the '80s (The Cosby Show), some of the top-selling comedy albums of all time, the precursor to the R-rated buddy comedy genre (Uptown Saturday Night and its sequels), and the first Saturday morning cartoon with a predominantly black cast (Fat Albert and the Cosby Kids). Predators' careers are getting raptured, as well they should be. But unfortunately — perhaps inevitably — their work is getting raptured along with it, imploding into dust as the culture moves on to things that aren't as problematic (or that might have skeezy stuff going on behind the scenes that we don't know about yet).
There's quite a bit more but you get the idea.
This strikes me as rather silly. Beyond the absurdity of lumping Tambor, who apparently yells a lot, in with Cosby, a serial rapist, I've just never cared much about what actors, athletes, and other entertainers are like in their private lives.
While I understand why Netflix felt the need to fire Kevin Spacey, in doing so they've killed any interest I have in House of Cards. I'd have happily watched another season or two of Frank Underwood's exploits. I'm not much of a re-watcher, but I'll likely still lose myself in Shawshank Redemption again the next time I stumble on it, regardless of Morgan Freeman's alleged misdeeds. And I doubt I'll give Michael Douglas' transgressions a second thought when taking my daughters to watch Antman and the Wasp.
There are limits, I suppose. I haven't watched any of the Naked Gun movies since O.J. Simpson murdered two people. Mostly, that's because my tastes lean less towards slapstick as I've gotten older. But it might indeed be harder to watch the scenes with Nordberg in them. Still, Simpson's turning out to be awful hasn't tainted, say, the Enrico Palazzo bit.
It gets much more complicated with those whose personae and art are intertwined. The comedy of Bill Cosby and Louis C.K. is based almost completely on the images the sought to project of themselves. Again, I'm not much of a re-watcher, so I haven't seen Fat Albert and the Cosby Kids in some four decades or The Cosby Show in two. But both, and in particular the latter, were so built around Cosby's image as a good guy that they might be hard to watch now. Conversely, C.K. always struck me as a somewhat vulgar man, if one who had some insightful takes on the human condition. I found his eponymous sitcom unwatchable because the main character was just so unlikeable and his standup brilliant because he was brilliant. So, I'm not sure much has changed with him.
I make a similar distinction with professional athletes. As noted at the time, I had mixed feelings when the Dallas Cowboys, for whom I've rooted for over forty years, signed the sleazebag Greg Hardy as a free agent some years back.  Had he contributed 20 sacks a season rather than being the headache he turned out to be, I'd have been perfectly willing to live with who he was off the field. I simply wouldn't have admired him as a person in the way that I do Roger Staubach or Jason Witten. On the other hand, I can't root for Tiger Woods in the same way that I did before finding out about his personal transgressions. I still admire his talent and pull for him to resurrect his game. But I'm not all-in on him in the way that I was when I thought of him as a good guy.