Culture Wars are a Long Game
Conservatives have lost it one generation at a time.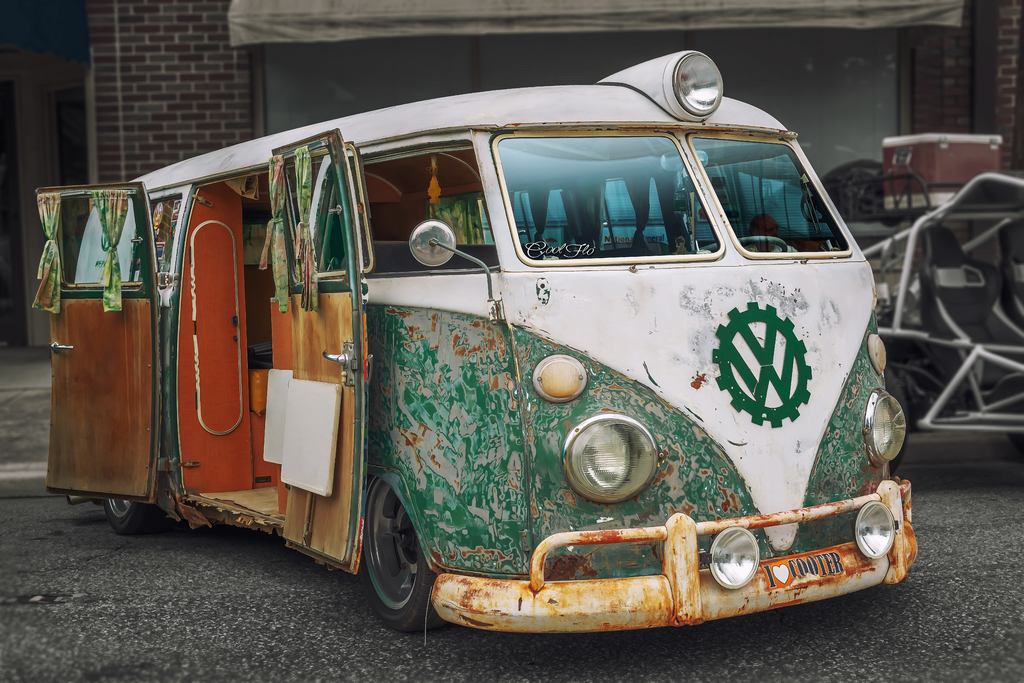 Apparently, the celebration of America's Declaration of Independence sparked a lot of reflection on the state of the nation's culture. Seemingly independently of Kevin Drum's argument that liberals are mostly to blame, the conservative essayist Tanner Greer pushes back at the notion that the left has won the fight. He begins with a rather strained premise:
American conservatives never waged a culture war. Conservatives certainly fought, there is no denying that. They fought with every bit of obstruction and scandal their operatives could muster. But this was not a culture war. Rather, America's conservatives fought a political war over culture. Republicans used cultural issues to gain—or to try to gain—political power. Their brightest minds and greatest efforts went into securing control of judiciary, developing a judicial philosophy for their appointees, securing control of the Capitol, and developing laws that could be implemented in multiple state houses across the nation. No actual attempt to change the culture was attempted.
But his next paragraph situates the premise in a way that we can accept it as a basis for discussion:
This was not thought necessary. Conservatives had the people. One decade they were called a "silent" majority; as the culture war heated up, that majority transitioned from "silent" to "moral," but a majority they remained. In these circumstances it was sufficient to quarantine the cultural dissidents and keep them from using minority maneuvers ("legislating from the bench") to impose their cultural priorities on the rest of us. Political containment was the name of our game. Republicans played it well. They still play it well, even when the majority of yesterday has melted away.

The left played for different stakes. They fought for American culture as the right fought over it. Their insurgency succeeded as Hemingway's businessman failed: gradually, then suddenly.
So, in a sense, he's beginning, albeit from the other side of the fight, at the same place Drum does: since the left is the one that seeks to challenge the status quo, it is they who have initiated the "war" and conservatives have merely sought to protect the culture from the onslaught. It's a perfectly reasonable position, albeit one that doesn't really fit a "war" construct. Counterinsurgents, after all, are very much fighting a war.
After that setup and some forays into previous cultural fights in American history, Greer gets to his central argument:
Cultures can be changed; movements can be built. But as these examples all suggest, this is not a quick task. Culture wars are long wars. Instilling new ideas and overthrowing existing orthodoxies takes time—usually two to three generations of time. It is a 35-50 year process.
He recommends four essays, two of which many OTB readers will likely be familiar with and two of which I must confess to not having previously heard of much less read, as starting points for the discussion. He provides links to said essays and some preliminary introduction but they rather defy excerpting. It's worth reading through that discussion but most readers can leap ahead to Greer's own exposition:
Generational churn helps account for the "gradually, then suddenly" tempo of social revolution. Cultural insurgents win few converts in their own cohort. They can, however, build up a system of ideas and institutions which will preserve and refine the ideals they hope their community will adopt in the future. The real target of these ideas are not their contemporaries, but their contemporaries' children and grandchildren. Culture wars are fought for the hearts of the unborn. Future generations will be open to values the current generation rejects outright.

This will not be apparent at first. Beneath the official comings and goings of the cohorts above, a new consensus forms in in the cohorts below. Ideas will fester among the young, but their impact will be hidden by the inability and inexperience of youth. But the youth do not stay young. Eventually a transition point arrives. Sometimes, this transition will be marked by a great event the old orthodoxy cannot explain. At other times it is simply a matter of numbers. In either case, the end falls swift: the older cohorts suddenly find themselves outnumbered and outgunned, swept up in a flood they had assumed was a mere trickle.

For them it was a trickle. They spent their time with members of their own cohort. The revolution occurring below did not echo in their souls. It won no converts among their friends, nor even among their rivals. The new values remained the preserve of weirdos and extremists. Not so for the rising generation!
People do change their minds on issues, of course. But even those of us who continually read and debate the issues have a hard time keeping up with changes, whereas the younger generation never had any attachment to the old ways. And, even when we change our minds, it's really hard to rewire our visceral instincts. Conversely, while racists, sexists, and homophobes will naturally seek to pass their worldview on to their kids, they're fighting the tide in doing so. Some will, of course, be successful but the numbers will be much smaller than in the previous generation.
There's quite a bit more to Tanner's essay, which itself links to multiple other essays he's written on the general topic.
While his central point, that winning the culture wars is ultimately a battle to change the minds of future generations, is almost certainly right, the lead argument—that conservatives haven't lost the fight—is only defended by changing the terms of the debate.
Take the topic of religion, which is referenced only in one graphic in Drum's essay but featured more prominently in Greer's. He cites this tweet from Ryan Burge:
Leaving aside whether it's particularly useful at this point to talk about Gen Z (my almost-22 stepdaughter and my just-turned-10 daughter and the three in between are all members) the direction is clear. And it's especially remarkable given that the decline has happened despite a rather large influx of Latino immigration, which are likely more devoutly Catholic than those who have been here multiple generations. Given that religiosity is almost always a feature of conservatism, this is a war that is lost.
We see similar patterns on issues ranging from race relations to LGBTQ rights to marijuana legalization. Things that are "culture war" issues for older folks (including elder Gen Xers like me) are essentially non-issues for younger Millenials and, certainly, Zoomers. Or, rather, while they may be passionate about the issue, they simply don't understand what the fuss is all about: of course we should call Bobby "Roberta" and recognize their pronouns if they want us to. Why wouldn't we?
So, it's fine to say that, rather than fighting a cultural war, conservatives fought a political war over the culture. But, either way, it's been a losing effort.